Comparing Background Removal Services – Important Factors to Consider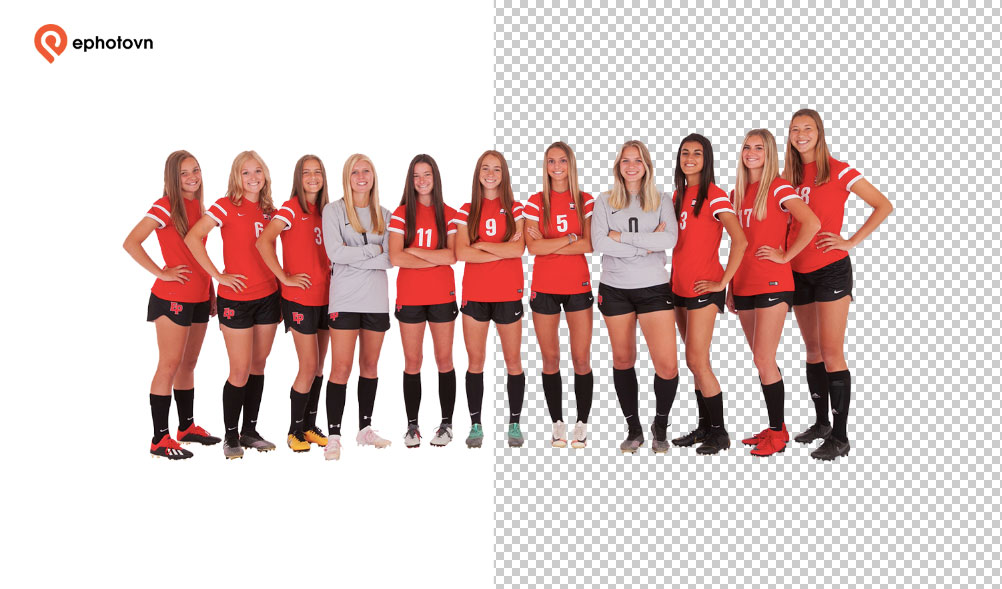 The e-commerce industry is expanding every year. Most businesses are accepting the fact that social media and other digital or internet marketing strategies are important for the growth of any company. This is why a lot of related industries also continue to grow in order to keep up with the new demands of online marketing.
Most companies now have websites either to sell or present their products and services. In almost all instances, they use photos as the main marketing asset. Therefore, it is important for an e-commerce business to have a reliable photo editing services partner. Background removal services, clipping path, and other photo retouching companies are essential if a company wants to improve and be effective in any of their online marketing campaigns.
Why should you remove the background?
Removing a photo's background can help make it look more fit for different types of marketing purposes. The customer can focus on the subject or the product if there are no distractions in the picture. Aside from background removal, you can also enhance the photos using other photo post-processing techniques. While there are background removal tools that you may use for image editing, it is still highly encouraged that professional background removal services be sought. Highly-trained photo editors have all the knowledge and skills to help produce professional-looking photos that are fit for any type of online advertising campaign.
Who needs to outsource background removal?
Anyone who is going to use photos for publishing, either in print or on a website, will need background removal and other image editing services. If you are going to sell something online or needs to display photos of the different services that you offer, you will need these services to entice potential clients. You can always learn photo retouching and editing but it would usually take a lot of time to do so especially if you are having hundreds of photos. Outsourcing for post-processing of photos is an ideal method because it is cost-efficient and faster too.
Related Post: When to Hire a Background Removal Service to Assist Your Creative Operations
As a business owner, the priority should always be on developing the business, improving it to make it better for the customers. You cannot do that if you are going to also mind your photo editing needs. Delegating it to an image editing service provider will let you focus on the more important tasks involved in running your business.
Related Post: 7 Questions to Ask a Photo Editing Service Provider Before Outsourcing
How can I remove the background from product images?
There are many ways to remove backgrounds from product images.
For starters, you may remove backgrounds on your own using a clipping path. This technique is very common among photo editing companies and you can also learn how to do it. Clipping path is a closed-vector path wherein everything outside the enclosed path is removed from the image. You can do it in Photoshop using the pen tool to outline the path.
Another method is through the use of Image Masking. It is a more complicated method of removing photo backgrounds since it involves a lot of techniques to get the job done.
If you want to learn which technique serves your needs better, check out this post comparing clipping path and image masking.
You may also use different tools and applications that are easy to use and can, at least, make the photos look presentable. These tools are usually automated and perfect for solid background and uncomplicated edges. If you are after quality, then, it is necessary to have someone skilled enough to do the task.
Professional background removal services, on the other hand, are more reliable since they follow strict standards on their outputs. Take note, however, that you cannot expect all background removal services to be the same. Image editing services, like photo retouching and clipping path, are so in demand right now that there are thousands of providers out there.
In comparing different background removal services, you must consider the following factors:
1. Quality
The first factor that you need to consider in selecting a partner for your background removal needs is quality. The photos must look eye-catching and appealing to draw the customers into buying. It is, therefore, a priority to ensure that you get high-quality editing on each photo.
On the provider's website, you can look for samples of their work which are shown either on a portfolio or on different service pages. You can see the quality of work from the way they edit through the before and after photos. You may also check if such editing style is what you need for your business. More so, you may also avail of trial offers from most photo editing companies. There are providers who are willing to touch-up a photo for you prior to submitting more photos in your order.
2. Reputation
Any company would say that they are the best when it comes to photo retouching. While some of them are true, it does not hurt to look for actual customer reviews, testimonials, or even case studies about the company if there is any. The best indicator of a company's workmanship is always the past results as narrated by previous customers. You may also personally ask for feedback if contact details are left by past clients.
Related Post: 5 Top Background Removal Service Providers [Review and Comparison]
3. Organized Interface
There are thousands of websites that offer background removal services. Only a few, however, have considered making their websites organized and easier to navigate by the customers. It is important that the interface makes it easier for the client to upload photos, place orders, communicate with the staff, and other necessary tasks to manage every order.
4. Speed
How fast the orders are completed is also essential because it will determine how soon you can use the photos for its intended purposes. It is common for a company to offer a 24 to 48-hour turnaround. There's a huge difference between companies in handling bulk photos as well. It is typical for the company to set a predetermined turnaround time based on the size of the project. Also, it will be better if the company offers for rush orders. There must be some kind of an expedite system wherein the images are returned in just a few hours. This, of course, will need a higher price compared to the usual turnaround time.
5. Basic Image Editing Services
In order to succeed in e-commerce, these tips can help you out with regards to taking pictures of your product images, to image editing until they're ready to publish for your site.
There are many types of photo processing methods and you must not pay a lot for services that are simple. Some photos only need basic image editing to look perfect so they must be priced accordingly. A good photo editing service provider must offer price brackets to address this concern. It is only fair that basic image editing is priced low compared to complicated orders that demand expert editing skills.
6. Scale
One of the things that you have to anticipate when choosing a background removal services provider is whether the company can grow with you. You may need a few hundreds of edited photos at the start but how about when you need to order thousands? Can the company handle it? Make sure that the company can assure you that their number of editors can keep up with your growing needs. Some companies also outsource for extra help during instances when the in-house team is loaded with plenty of orders. The important thing to note in such a situation is that the quality of work stays the same given that freelance editors are usually hired.
7. Price
The Total Cost of Operation is an important factor to consider when choosing your background removal specialist. You need to know how much it would cost per picture. You must be aware of how the prices go up or down depending on the type of editing services that you need, the number of photos in an order, the difficulty of editing that will be involved, etc.
8. Security
Another vital concern when having a background removal service provider is security. How secure is their process of submitting photos and sending them back? There is a risk of image theft, hacking, trade secret theft, and other malicious threats that are involved when sending and receiving data over the internet. The company must be able to provide a secure network where photo exchanges are strictly protected against any known or unknown threats.
Photographs are powerful especially if you are using them for e-commerce. It serves as a language that the customers can understand and appreciate better than written texts. It is a fact that customers can make a decision to either buy an item or not, based on the photos that they see.
You must, therefore, prioritize how each product photo looks before uploading it on the website. The success of your business lies in the quality of the photos that you post for the customers. Earning their trust and confidence is easier when you have high-quality photos on the website. It is highly encouraged that you take time and effort to get to know a provider before making an order.
Ephotovn for High-Quality Background Removal Services
Ephotovn is a no-fuss solution to all your background removal needs. We are reliable, efficient, and fast in completing orders that is why many of our clients come back for more orders.
Receive Special Offers and Deals From Ephotovn
We hate spam. Only receive our Newsletter for the latest tips, deals, tutorials, resources and guides.
Related Post