Portrait Photography – A Complete Guide for Portrait Photographers
As one of the most popular genres in photography, many aspiring photographers are considering portrait photography as a good place to start for a rewarding career.
It is not too late to realize this whether you are a newbie or is already in the photography industry. Here is everything you must know about taking great portraits.
What is Portrait Photography?
Portraiture in photography is a genre that is done using effective lighting, appropriate backdrops, and poses. As a photographer, the main goal of taking portraits is to have photos that are able to freeze emotion and capture a person's personality. It is more than just taking a recognizable photo of someone. The photo must really capture the person in the sense that the viewer will see the mood, personality, and character and be able to draw conclusions about the subject.
It is safe to say that taking portraits is all about people. The key to making brilliant photos is not by being perfect in the technical aspects of taking photos but rather being able to capture the essence of the model or the subject. A good portrait is one that tells the story of the person in it.
Introduction to Portrait Photography
An effective portrait photographer is one that is proficient at being able to capture the individuality of his model.
Here is a concise description about taking portraits that will be a huge help in understanding why portraits are both expressive and emotional.
FAQs About Portrait Photography
Photography is all about naturally capturing personalities and characteristics in photos. The following facts will help you understand this genre even more and enable you to take engaging portrait photos.
How much is a portrait photoshoot cost?

A portrait photographer typically charges either by the hour, session, or a package deal. The price varies depending on the experience of the photographer, location, studio costs, post-production, and travel fees. If having multiple subjects, such as the case for a couple of family portraits, the number of people will also be factored in. Most portrait photographers charge an average of $100 to $250 per hour. This range goes up if the skill level of the photographer is higher.

Which camera is best for portrait photography?

What camera setting is best for portrait photography?

What lens is best for portrait photography?

What is the best lighting for portraits?

What makes a good portrait photograph?

How much do portrait photographers make?

What aperture is good for portraits?

Can a portrait be full body?

What is a half length portrait?
Be Inspired by These Incredible Portrait Photos
Most newbie portrait photographers tend to be held back by their lack of experience in doing this kind of genre. Here are stunning examples of photos to give you ideas on how to do portrait photography.
1. Portraying Emotions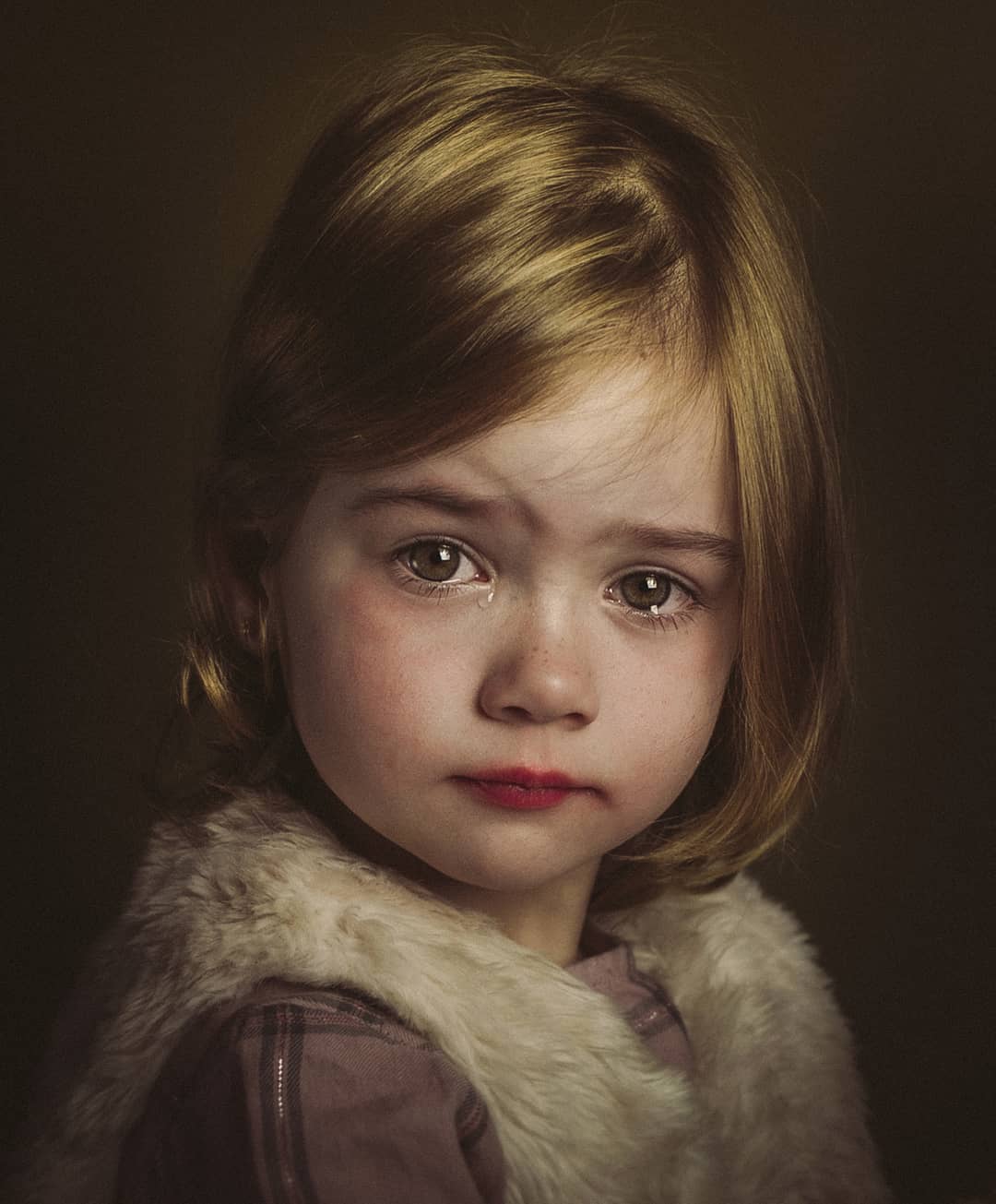 Source: @leticiareig
2. Dramatic Portrait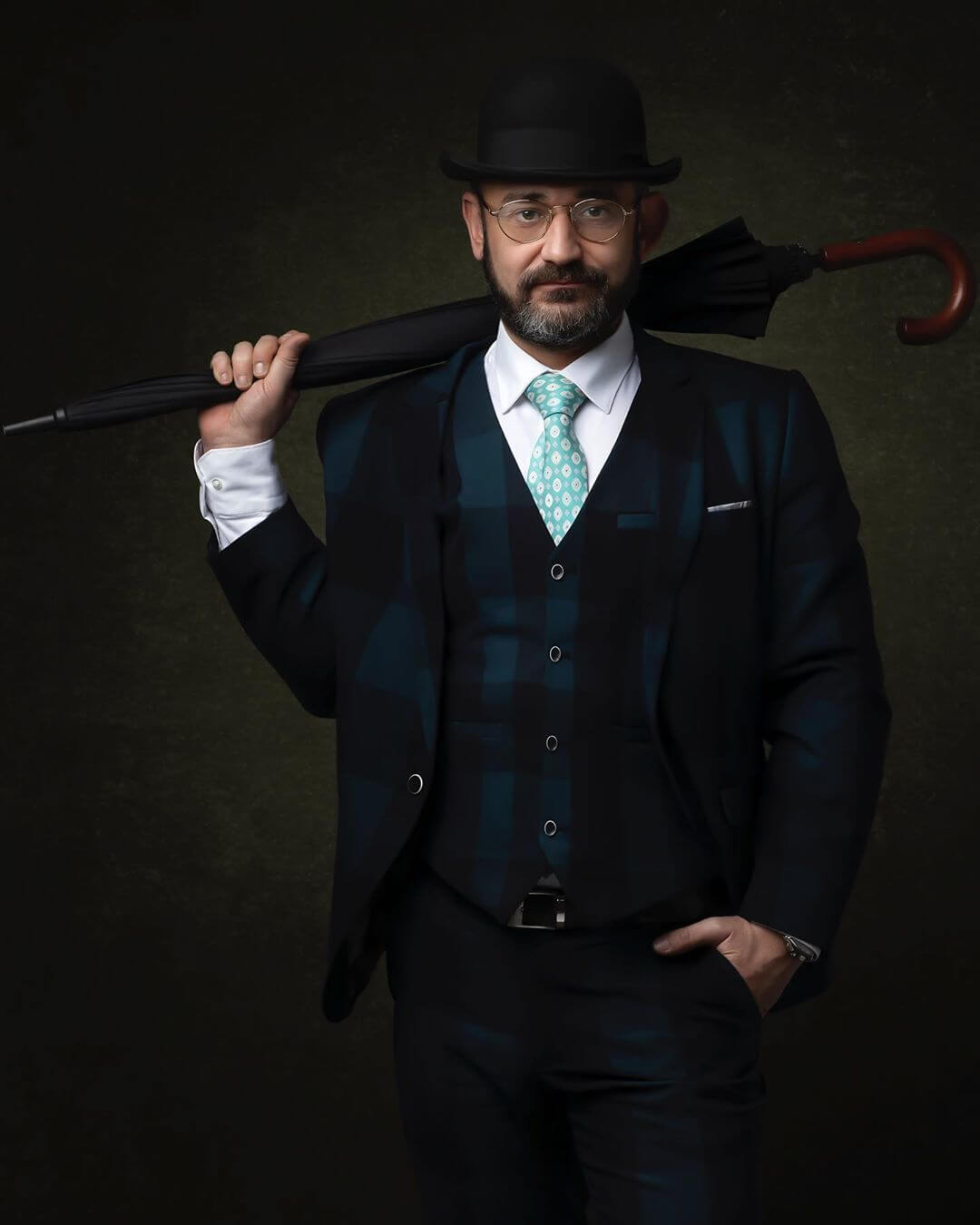 Source: @karpoff_art
3. Beauty Portrait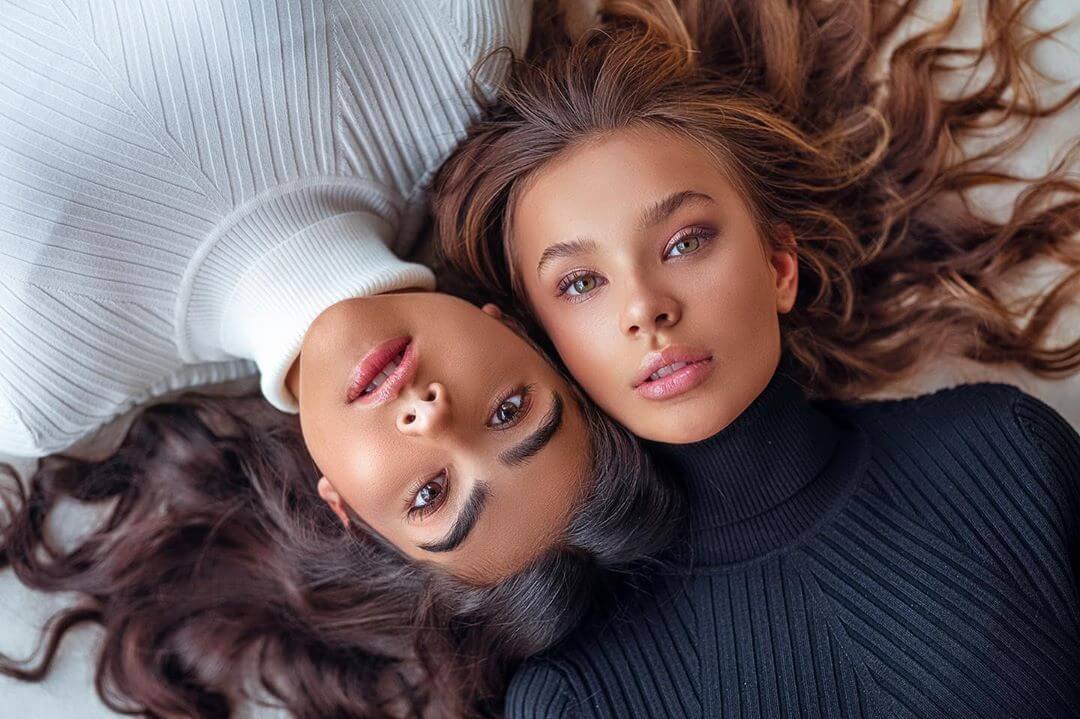 Source: @salamonphoto
4. Candid & Street Portraits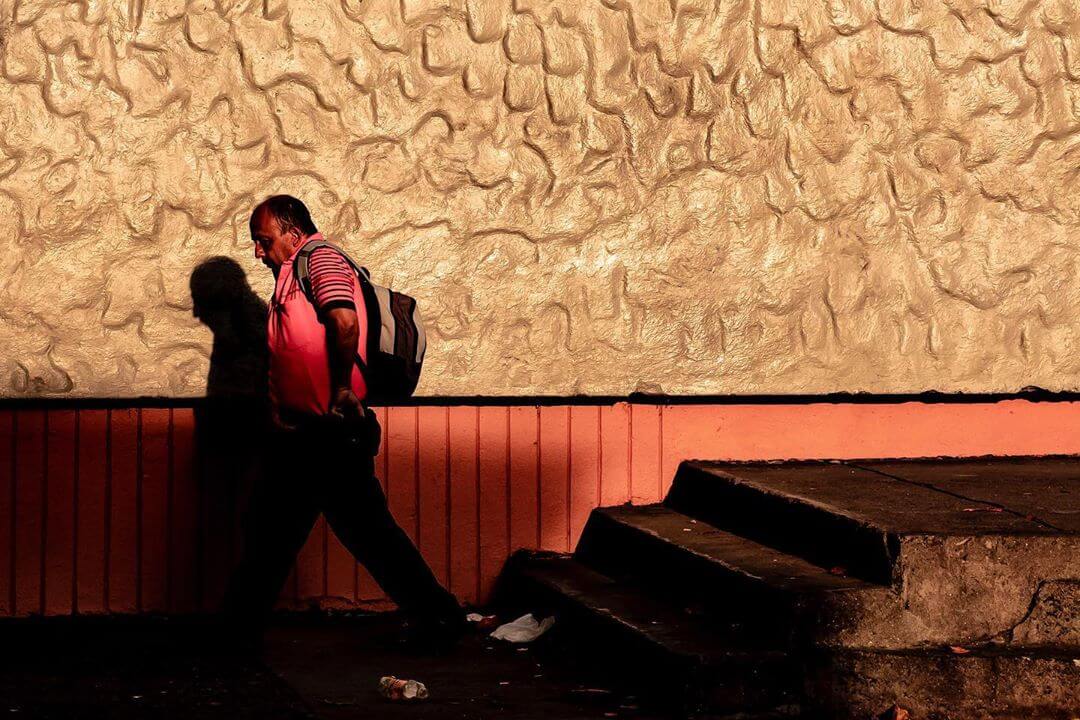 Source: @pipecano_photo
5. The Eyes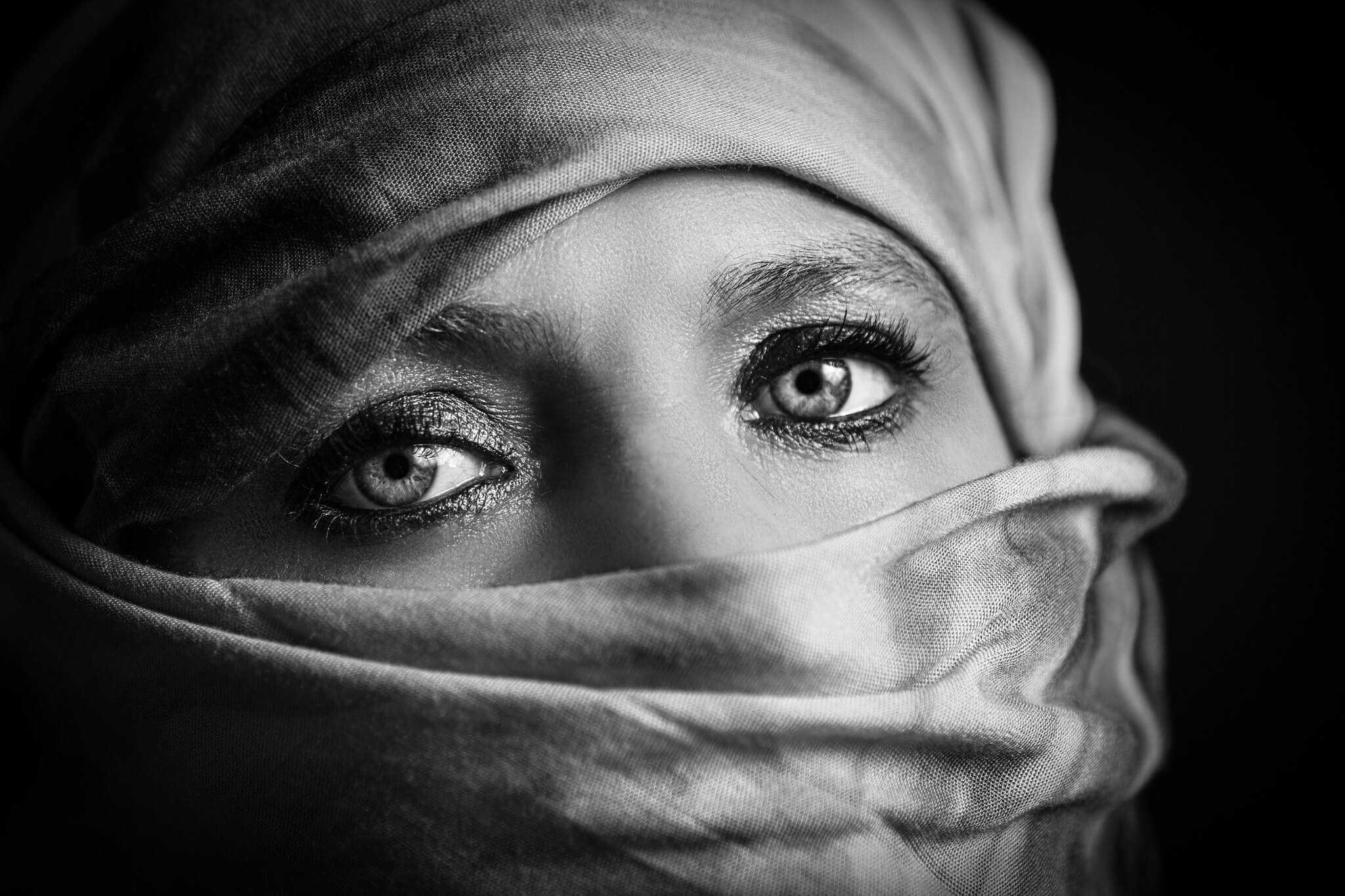 Source: Thierry Blondel
6. Point of View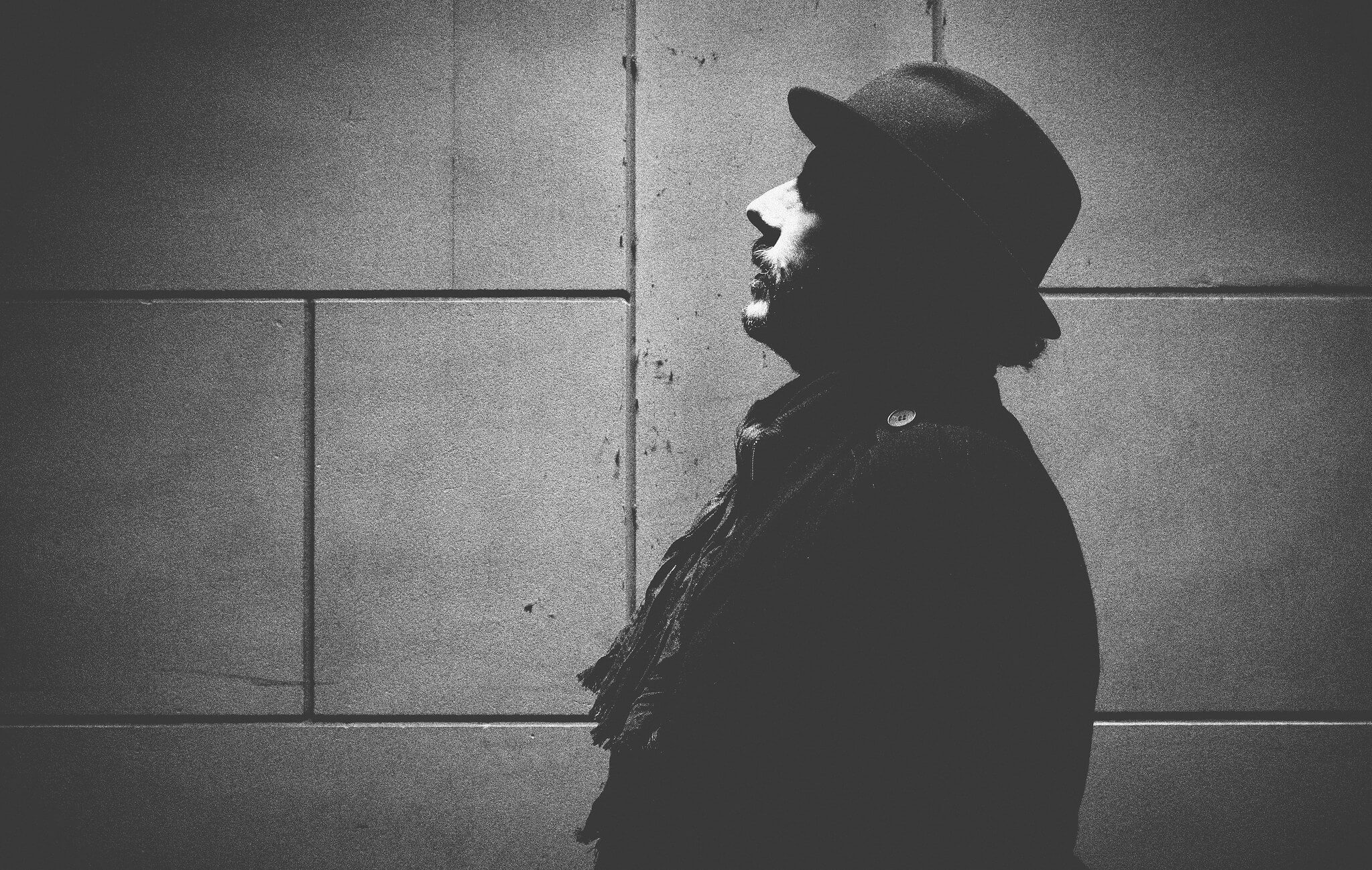 Source: ThorstenKoch
7. Kids Portrait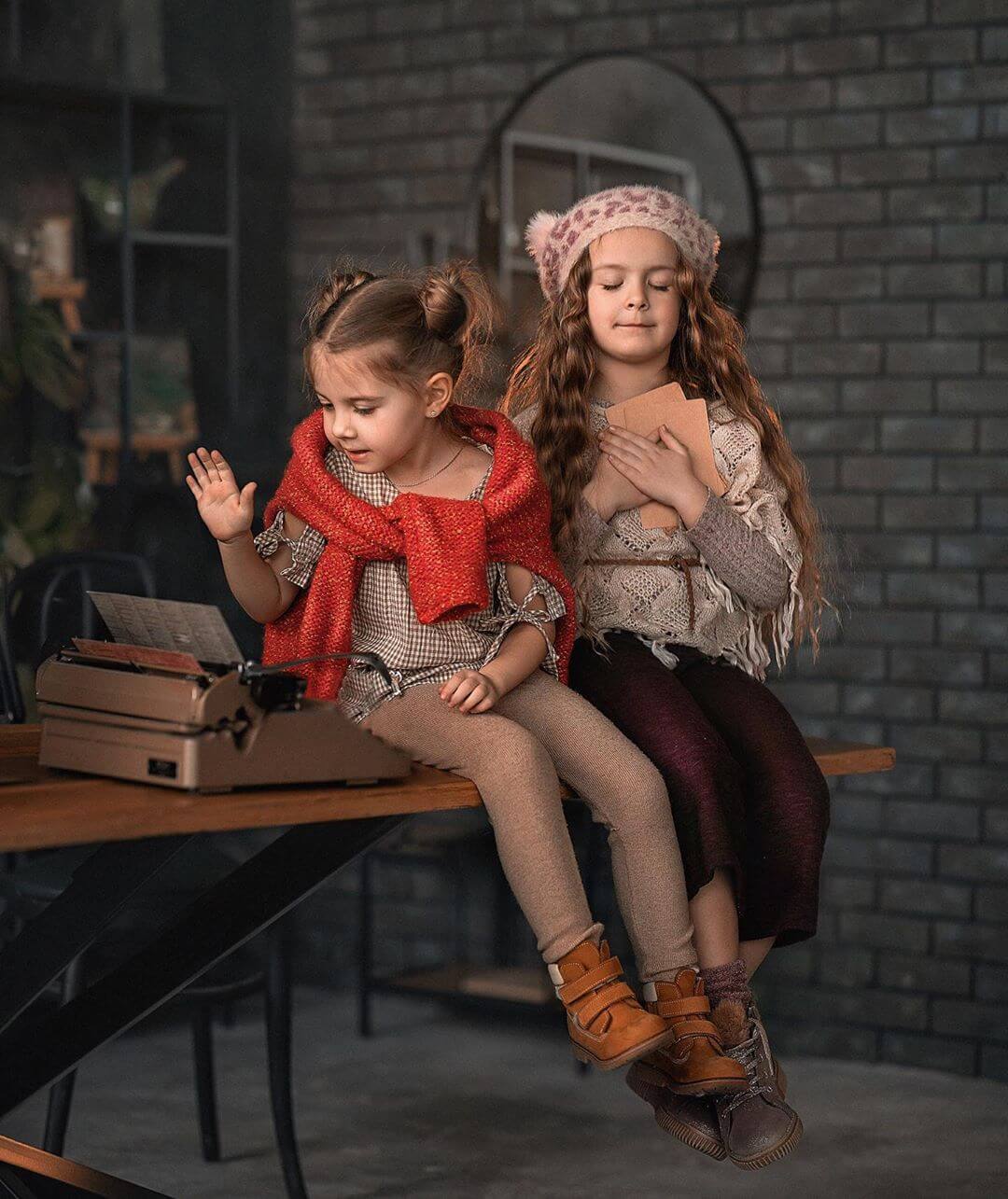 Source: @pimenova_aleksandra
8. Movements/Fleeting Moments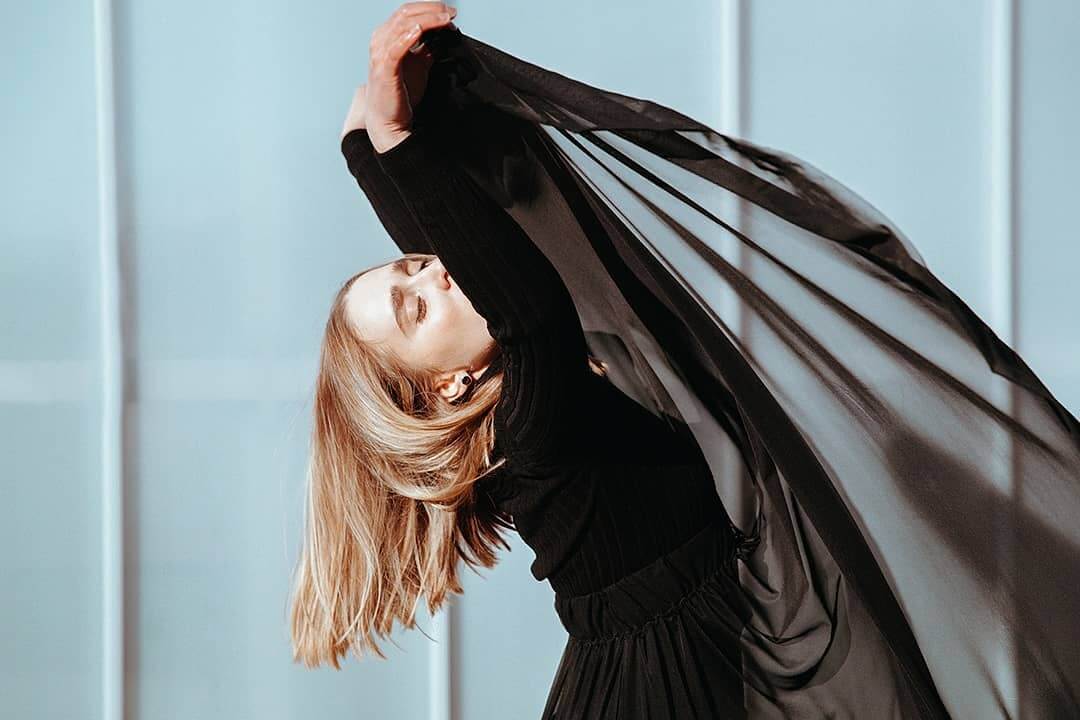 Source: @patrycjalata_photography
9. Lifestyle Portrait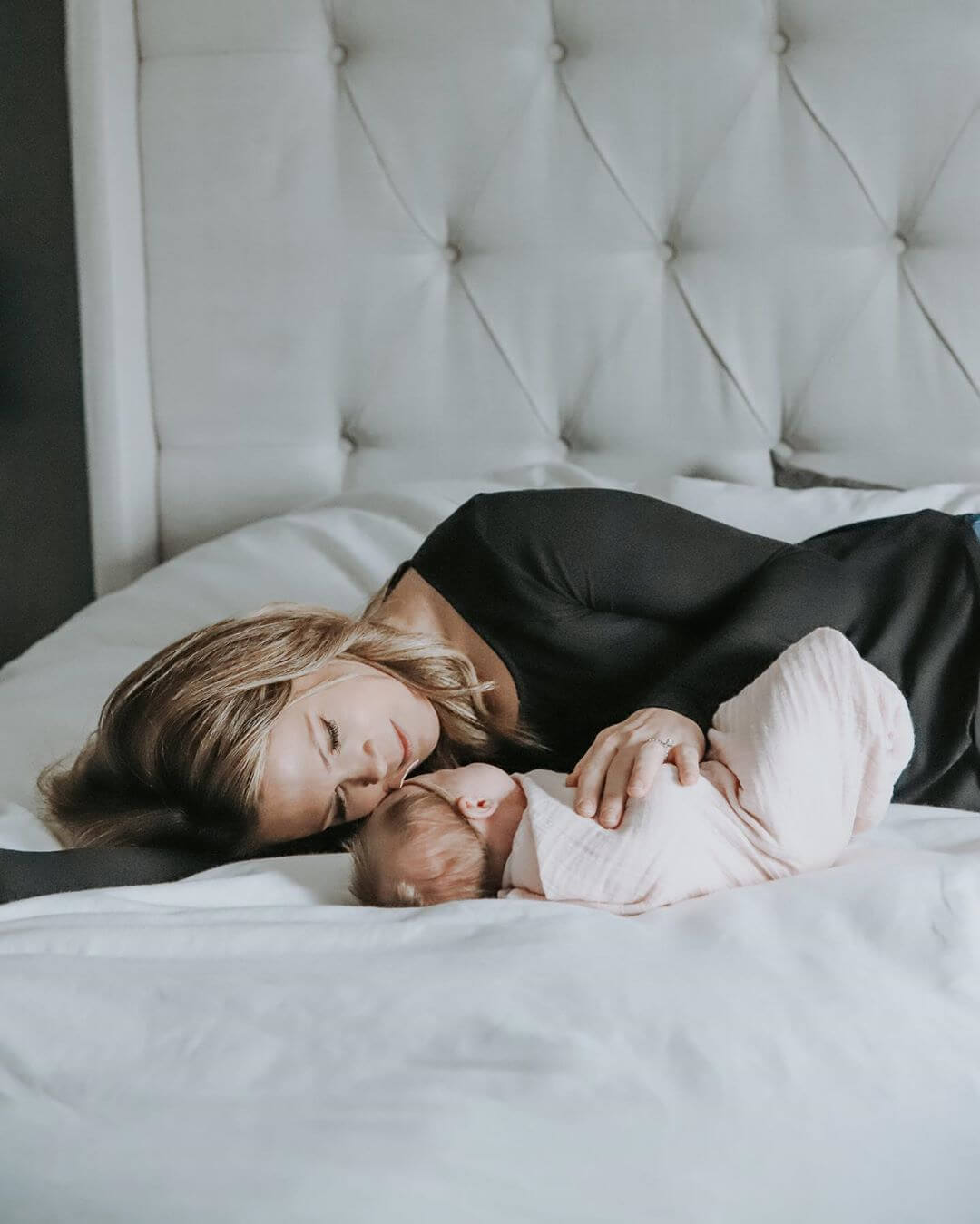 Source: @kelseycapturesphotography
10. Reflection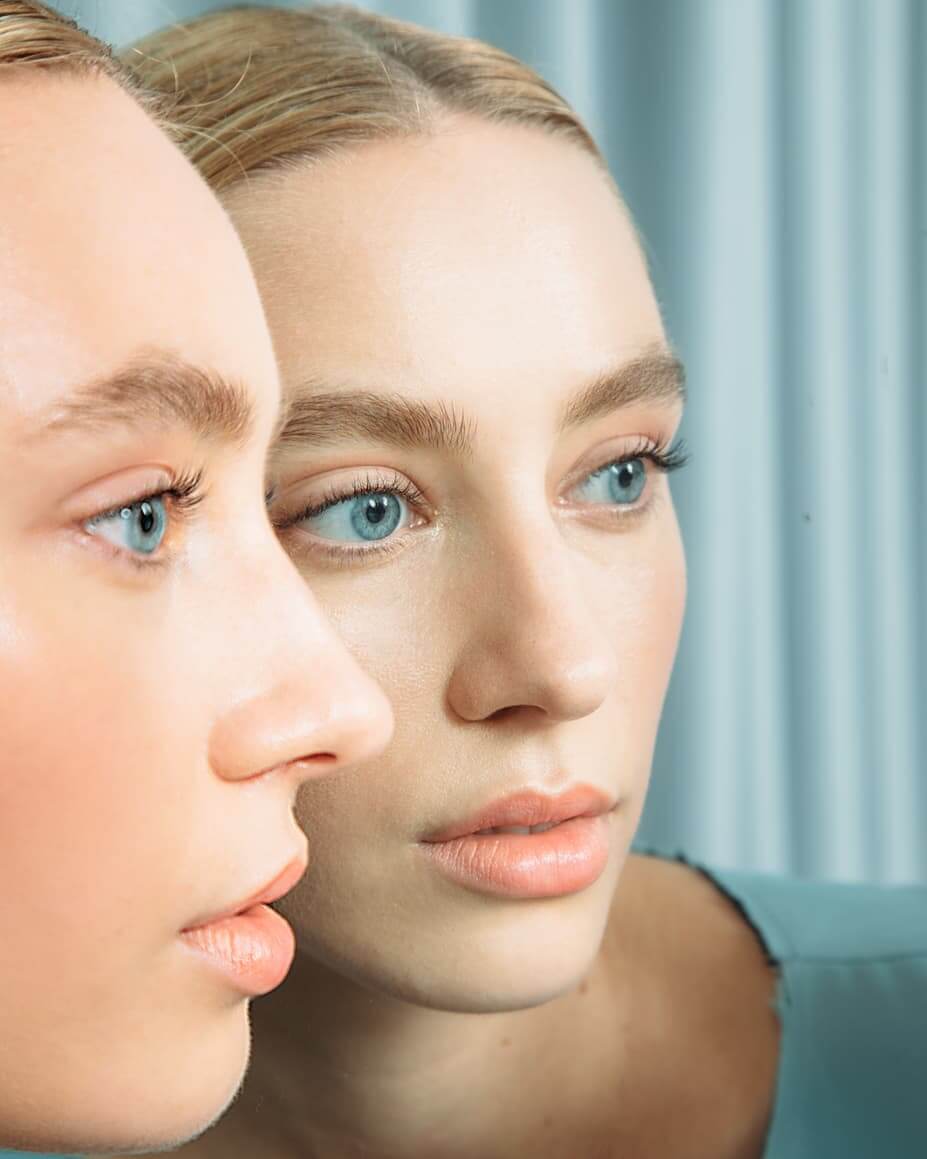 Source: @katterek
Related Post: 10 Best Portrait Photographers on Instagram to Follow for Inspiration
Types of Portrait Photography
Even though it is devoted to capturing personality, taking portraits also goes beyond photos of persons with characters. There are many sub-genres of this type of photography and some of them are:
1. Traditional Portrait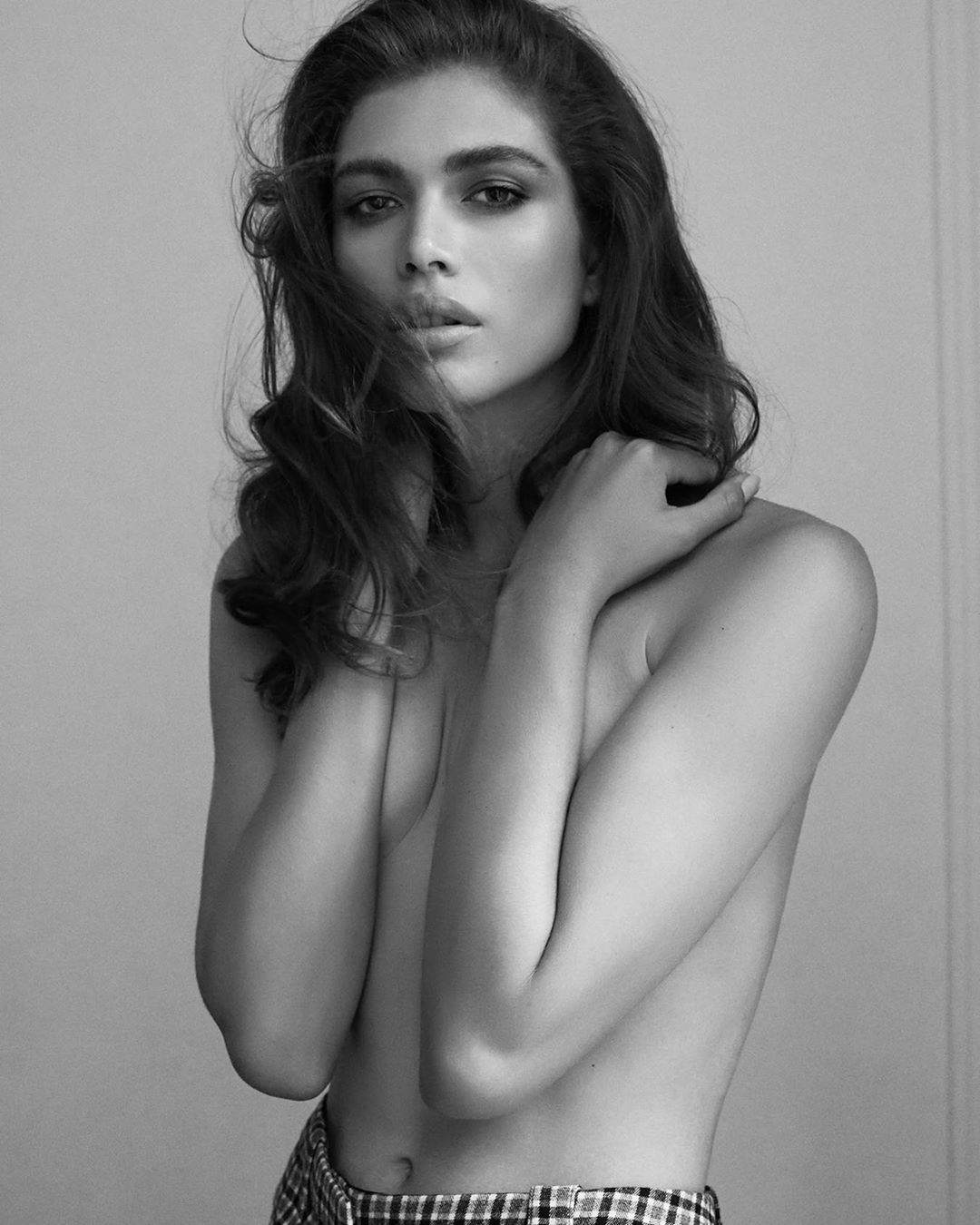 source: @sebkimstudio
A posed portrait that is shot in a studio where there is a formal photography backdrop. It favors a traditional composition where the head and shoulders are shown instead of a full body shot. It is a popular type of portrait because minding the pose, studio lights, and backdrop results to flattering photos. It also has a sub-genre called formal portraits such as those that are done in black and white portrait photography.
2. Glamour Portrait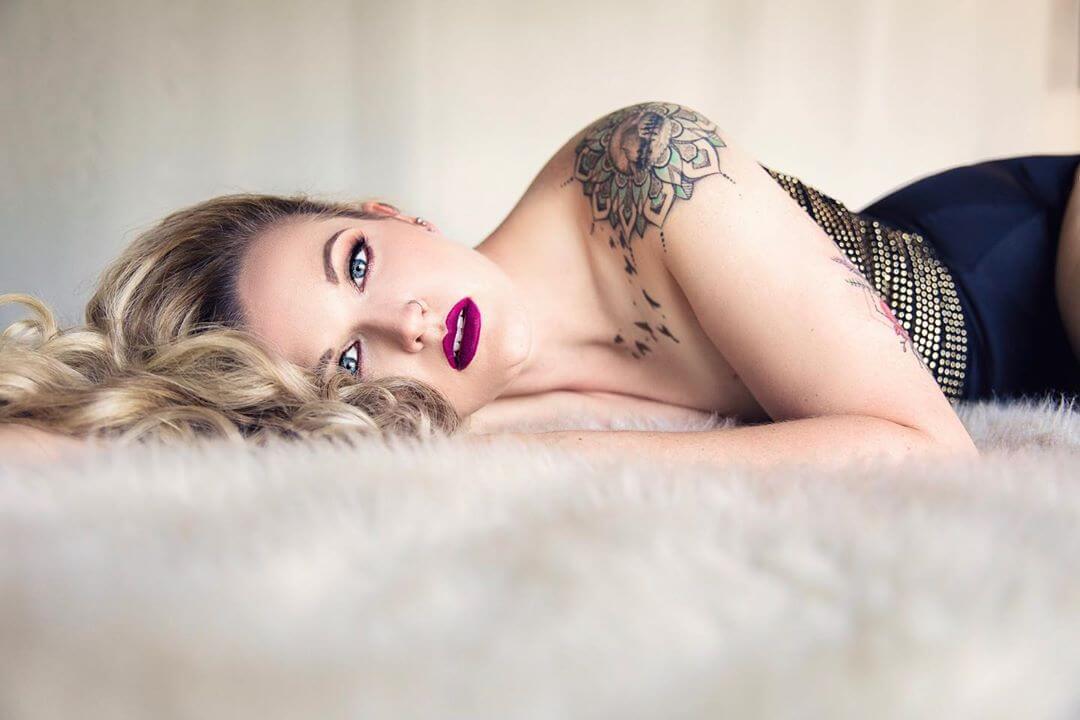 source: @azeylia_boudoir
Otherwise known as beauty portraiture, a glamour portrait emphasizes on capturing the beauty of the subject. On top of the usual planning for the lights and backdrop, a professional make-up artist may also be added on the team. It is designed to highlight beauty no matter what the model is wearing, or even without wearing anything, such as in nude photography. An identical type of portraiture is called boudoir where the focus is not only on the beauty but also on sensuality.
3. Conceptual Portrait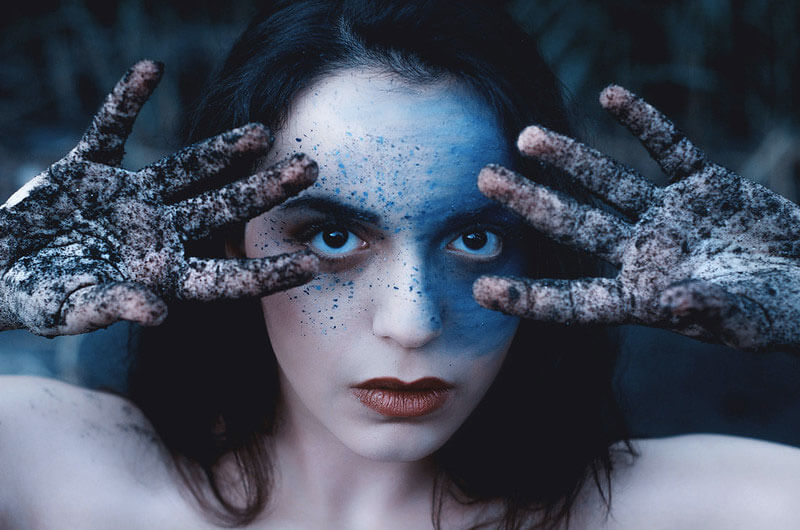 source: Arianna Ceccarelli
A unique type of portraiture, a conceptual portrait has endless possibilities in achieving a concept. Props and advanced photo editing are used, along with makeup and wardrobe tricks.
4. Surreal Portrait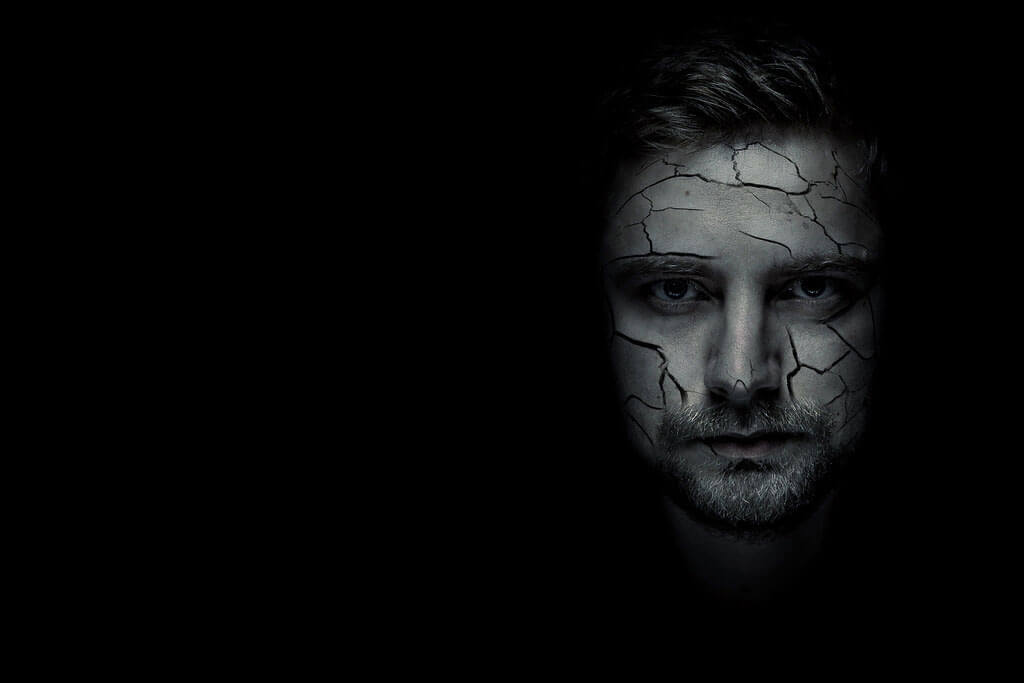 source: Nils Stefan Püschel
The artistic style of surrealism is applied to create dream-like portraits. This is perfect for people who would like to incorporate art in their photos.The stunning photos are created using photo tricks, make-up and costumes.
5. Couple/Family/Group Portrait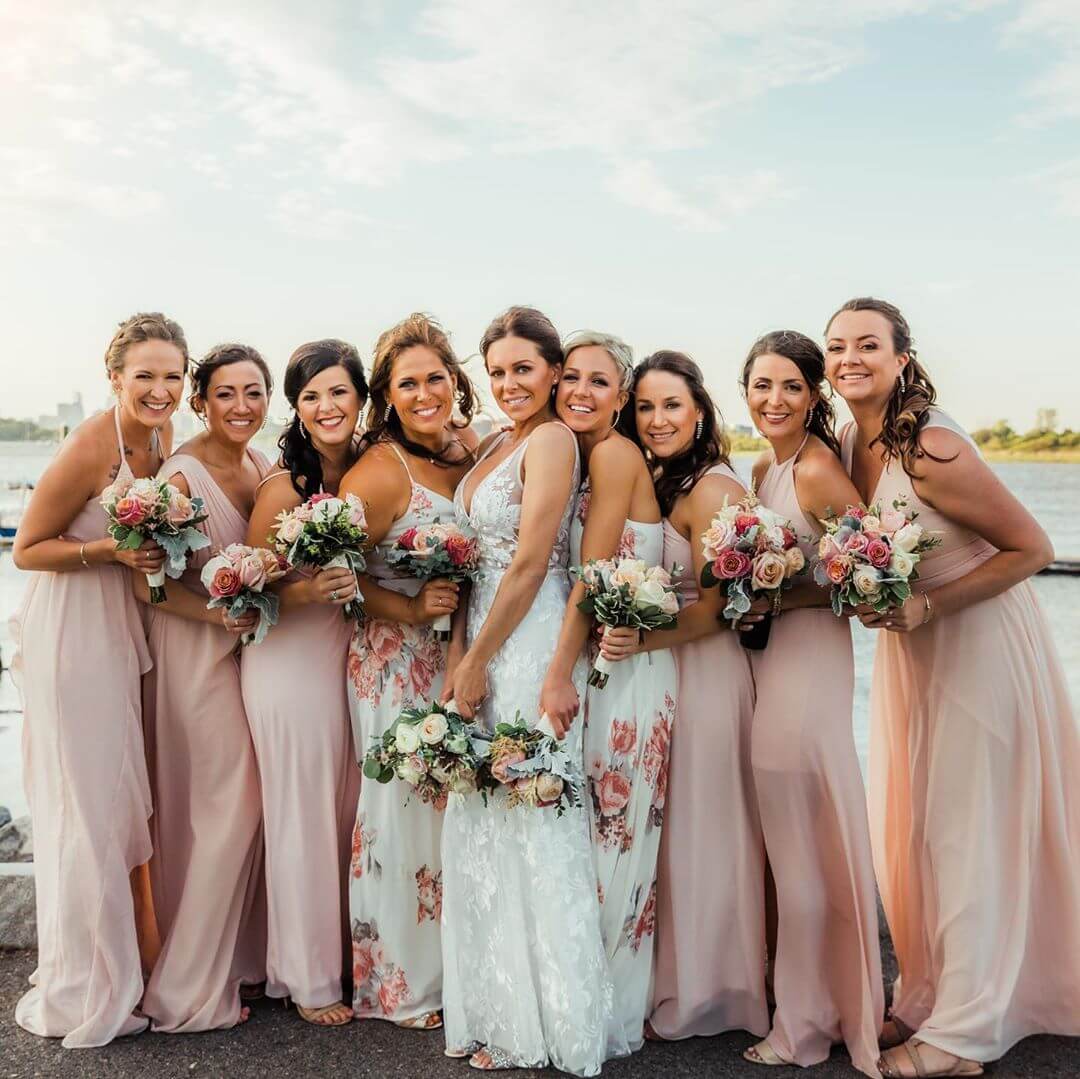 source: @ellafarrellweddings
One of the things that you must understand about portraits is that it isn't limited to having a single subject. Couple, family, and group photos can still fall under the portraits category and it is even more challenging than photographing a single model. Aside from having to capture different personalities, the photographer should also be able to capture genuine interaction between the subjects.
Like any other photography style, taking portraits encompasses many styles. The key to being successful in this genre is to understand each type of portraiture so that you can better capture the subject in the best light.
Portrait Photography Tips
Short on portrait photography ideas? Here is a great collection of portrait photography tips and resources so that you can arm yourself with knowledge while honing your technical skills in this genre.
Tip #1 – How to Capture Powerful Portraits

Learn from a Sony Global Imaging Ambassador with this hour-long seminar-style video about capturing powerful portraits. Watching this video will make you feel like you have attended one of Mark Galer's workshops.
Tip #2 – Laws of Light: 5 Portrait Lighting Setups

Need help with your light setup? This is a very informative video that will let you know about five basic portrait lighting setups when taking studio portraits.
Tip #3 – 5 Portrait Photography Mistakes & How To Fix Them Fast!

Even professional photographers commit mistakes. This video will tackle the most common mistakes when taking portraits and how to overcome them.
Tip #4 – How to Plan a Portrait Photoshoot in 5 Easy Steps
Planning the shoot is one of the crucial aspects of having a successful session. Here is a great guide to putting together a portrait photo shoot in just five steps.
Tip #5 – Portrait Photography Tips for Beginners
A very concise yet informative video that covers everything from choosing gear, camera settings, composition, focusing, and more!
Tip #6 –  5 Ways To Use A Softbox | Pro Portrait Lighting Techniques!
A good lighting definitely improves the quality of portraits. This video shows five different ways of using a softbox to make flattering portraits.
Tip #7 – Cheap Props Portrait Photography Ideas
Props are also great with portraits. Here are examples of props that are cheap but work really well with portraits.
Tip #8 – Outdoor Portrait Photography for Beginners
Learn how to incorporate nature with this tutorial about shooting portraits outside of the studio.
Tip #9 – Creative Portrait Photography Ideas
Get creative with your portrait shots with these 10 artistic ideas.
Tip #10 – Lightroom Portrait Editing Tricks & Tips
Want to learn about Lightroom for your portraits? Here are awesome tips to get you started.
Tip #11 – 10 Camera Settings and Equipment Tips for Portrait Photography
This informative article will give you starting points to help you begin your journey in taking portraits.
Resources for Portrait Photographers
If you are aspiring to be the best portrait photographer, it always helps to have a lot of knowledge about this photography genre. Here are additional resources to get you going with shooting portraits.
Resource #1 – Starting a Portrait Photography Business

Learn how to improve your portrait shots so you can have a better business for 2020.
Resource #2 – 5 Portrait HACKS Everyone Wishes They Knew Sooner

Great portraits do not just magically happen. Here are five hacks that you must know before getting started.
Resource #3 – 5 Portrait HACKS Everyone Wishes They Knew Sooner – Part 2

If you enjoyed the previous video, here are five more tricks that will increase your productivity in taking portraits.
Resource #4 – 192 Tips About Portrait Photography
Learn how to professionally capture portraits with these tips.
Resource #5 – Free Lightroom Presets for Portrait Photos
Photo editing makes portrait photos look more amazing. Here are free Lightroom presets for portraits that you can download to improve your photos.
Resource #6 – Free Photoshop Actions for Portrait Photos
Editing portraits can be time-consuming. These free portrait Photoshop actions will let you achieve creative effects quick and easy.
Conclusion
Taking portraits is a demanding yet very fulfilling job. It is a challenging field of photography simply because it encompasses a wide scope in terms of style and equipment. The trick here is to be equipped with all the necessary knowledge so that you will not be overwhelmed when starting out in your career. It would really help to give yourself some time to read and watch all of these resources because it will definitely make a huge difference if you have a great foundation about taking portrait photos.
It is also highly encouraged to devote plenty of time in honing your skills by capturing portraits as much as you can. Get to know your camera and other gears, apply the tips and tricks you have learned, and do not be afraid to try new things in order for you to create your own style.
Need Help in Retouching Your Portrait Photos?
You may also learn how to use Photoshop and other photo editing tools to enhance your photos. It will be more efficient, however, to find a reliable partner, like Ephotovn, for the post-processing of photos. Editing and retouching photos can be fun but it would take a lot of your time that should be used instead for practicing your shots.
Turn your hobby into a career and do not be limited with your time. Hone your portrait photography skills and let our team do magic with our professional portrait photo retouching services.
Ready to work with our awesome team? Contact Us Today!
Receive Special Offers and Deals From Ephotovn
We hate spam. Only receive our Newsletter for the latest tips, deals, tutorials, resources and guides.
Related Post