10 Best Portrait Photographers on Instagram to Follow for Inspiration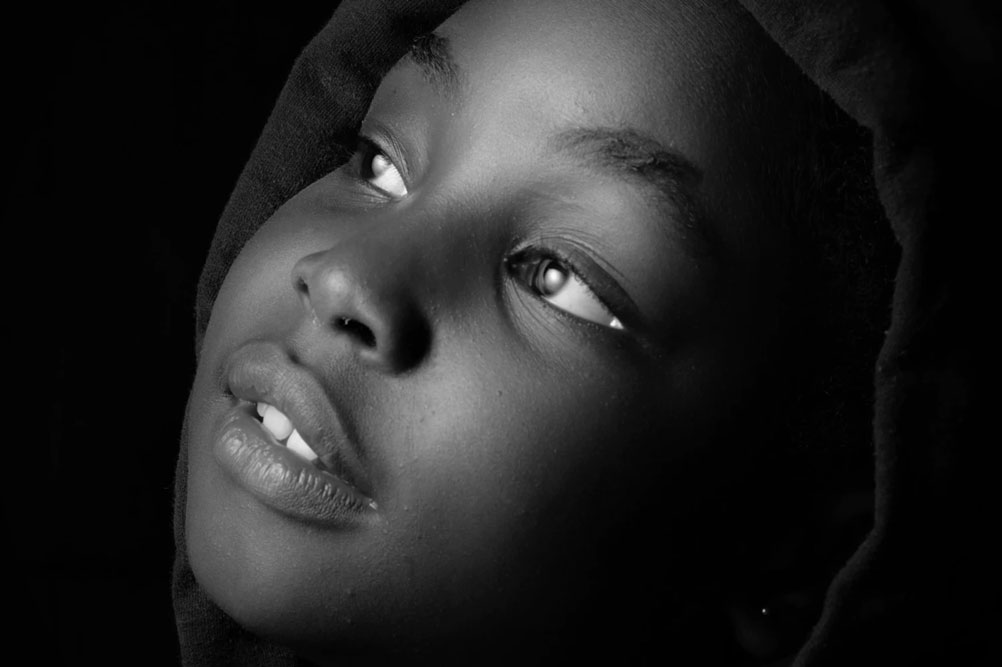 There are many types of photography and one of the most popular and generally used ones is portrait photography. Portrait photographers aim to capture not only the person but also the personality, character, or emotions that any person wishes to portray. To become a successful photographer, one of the skills that you have to master is how to professionally capture portraits. Being expert at this type of  work can open up a lot of potential business ventures because skills can be used for commercial purposes. Just like those portrait photographers on Instagram, they started out by honing their skills before they were able to sell their talent as top photographers in this genre.
Related Post: Top 15 Wedding Photographers to Follow on Instagram for Inspiration
Successful portrait photographers are those that can give other budding photographers a bit of inspiration and encouragement to improve on their craft. If you are interested in turning your photography hobby into a career, then you can benefit from the photography tips that you will learn from the following portrait photographers on Instagram:
Aside from the breathtaking photographs that you will see on his Instagram feed, you will marvel at the expertise of Sebastian Kim in taking portraits. He has done celebrity portraits and has taken photographs that were featured in major publications. 
He has captured human emotions so well, he photographed Brad Pitt, George Clooney, Emilia Clarke, Meryl Streep and Woody Allen to name a few.  Some of his works were featured on the covers of Vogue, GQ, The Edit,Times, Allure, and a lot more.
As a regular photographer for Vogue, harper's Bazaar, Elle, and Vanity Fair, one can definitely say that Jamie Nelson has mastered the techniques on how to take perfect portraits. You can instantly see why she is among the top favorites among portrait photographers on Instagram once you get to see her feed. It is a mix of editorial photos that show off her vast creative ideas. Many of her photos are shot with a unique style and perspective, soaring in fashion and beauty. 
She photographs the top celebrities and artists in movies and music like Camilla Cabello, Gwen Stefani, Jamie King, Kylie Jenner and more. And worked with famous beauty and fashion brands such as Dior, Maybelline, Urban Decay Cosmetics, Revlon and more.
Aside from photography, Ben Hassett is also extremely talented in motion shooting. You will feel motivated by looking at the surreal artistic portraits in his Instagram feed. Most of his featured photos are close up shots of both people and objects. Study how he is able to create stunning photographs by using unique angles. You can also take inspiration as to how he works with intense makeup to make models look spectacular in photos.
He was actually trained as a landscape photographer but later transitioned his career. Now he is gleaming in the beauty and fashion industry. He is a regular contributor to Vogue and also contributes to New York Times and Vanity Fair.
As one of the most popular portrait photographers on Instagram, Greg Kadel has shots mostly editorial that were used for covers on Vogue, Numero, and W Magazine. He is well-known in New York City where he works and lives. His photo feed is a variation of nudes, fashion, celebrities, and film. You can really tell the cinematic feel to his photographs since he is also a great filmmaker.
5. Gregory Harris – @gstyles
One feature of Gregory Harris' portraits that is hard to miss is the storytelling. He is able to evoke powerful messages through his shots. He uses a variety of styles and you will see different characters with each picture. He is not afraid to use special effects in creating great photos. 
He is a photographer that encourages newbies to never be held back by the common forms of portraits. You will see this in his photos that are not limited to only a certain style. His feed is a mix of Black and White photography, incredible scenes, and some have vibrant colors in them.
A famous French photographer, Patrick Demarchelier used to be one of the most sought-after portrait photographers. He practically shot for every major fashion publication back in the 1970's. His portfolio boasts of covers for Vogue, Elle, Rolling Stone, Mademoiselle, and even Newsweek! The diversity of his clients shows how completely professional he is and how he has mastered the craft so well. Now that there are many aspiring photographers who wish to replicate his success, his Instagram feed is a great place to go for inspiration and creative ideas.
Another successful celebrity photographer is Mario Testino. He is of Peruvian descent and is widely known for both portrait and fashion photography. One of his distinct styles is a genre known as "heroin chic in the 1990s that dominated magazine pages.. Aside from his roster of superstar clients, he has also collaborated with major brands such as Versace, Michael Kors, Chanel, and Burberry. His most popular works were also featured on Vogue, V Magazine, Vanity Fair, and GQ.
Another photographer who is not afraid to explore new styles is Joshua Pestka. A great collection of feminine photographs defines how this photographer remarkably captures emotion so well.  And with equal dexterity in any range of subject matter, he goes to playful from serious that seems effortless.
He is very effective at taking long shots and to close portraits. His skills go beyond taking fashion photographs. You can see on his feed how diverse his skills are because he can beautifully shot people for editorial, makeup, advertising, fashion, and more. He can even do athletic shots and make nails and tears look stunning in photos! The enticing photos show how he can literally do everything with his camera.
Also residing in New York, Yulia Gorbachenko is one of the select photographers who has done editorials for Vogue, Marie Claire, Harper's Bazaar, Elle, and Glamour. Aside from inspiring new photographers, beauty lovers will drool over her shots for top beauty brands like Anastasia Beverly Hills, L'Oreal, Clinique, Garnier, and Maybelline. Her instagram feed is awesomely overflowing with women. Her style is impeccable and refined, it's fresh, creative and highend.
Known for her iconic John Lennon photo on the exact date he was assassinated, Annie Leibovitz has one of those Instagram feeds that you simply cannot afford not to see if you are looking for inspiration. Her photos are featured on a lot of album covers and magazines. She is also the first woman photographer who has exhibited at Washington's National Portrait Gallery back in 1991. One of her many achievements also includes her collaboration with Vanity Fair. Her instagram is flowing with images including music artists, movie stars, and actresses she has work with which the caliber of photographer that she is.
Related Post: Top 15 Fashion Photographers to Follow on Instagram for Inspiration
As you would notice from the photos of these top portrait photographers on Instagram, their photos are not straight out of the camera (SOOC). They use photo retouching to make the photos look more pleasant. Photography editing services are usually sought by photographers in order to have photos that will be loved by their clients.
Grow Your Photography Studio. Partner with Us!
Ephotovn is a reliable provider of expert photo retouching services. Reach us through our website so that we can help you in your goal of having professional-looking portrait photos.
Receive Special Offers and Deals From Ephotovn
We hate spam. Only receive our Newsletter for the latest tips, deals, tutorials, resources and guides.
Related Post