Top 15 Fashion Photographers to Follow on Instagram for Inspiration
Fashion is a huge industry. Many people, both men and women, are drawn to it. This is why there are also lots of profitable things that are related to it. Fashion photographers, for example, are one of the most who benefit from such industry the most.
Fashion photography is probably on top of the list for most profitable areas of photography. Fashion houses and magazines everywhere in the world, especially top fashion capitals New York, Paris, and London, are looking for fashion photographers to help out with huge projects, including marketing and sales.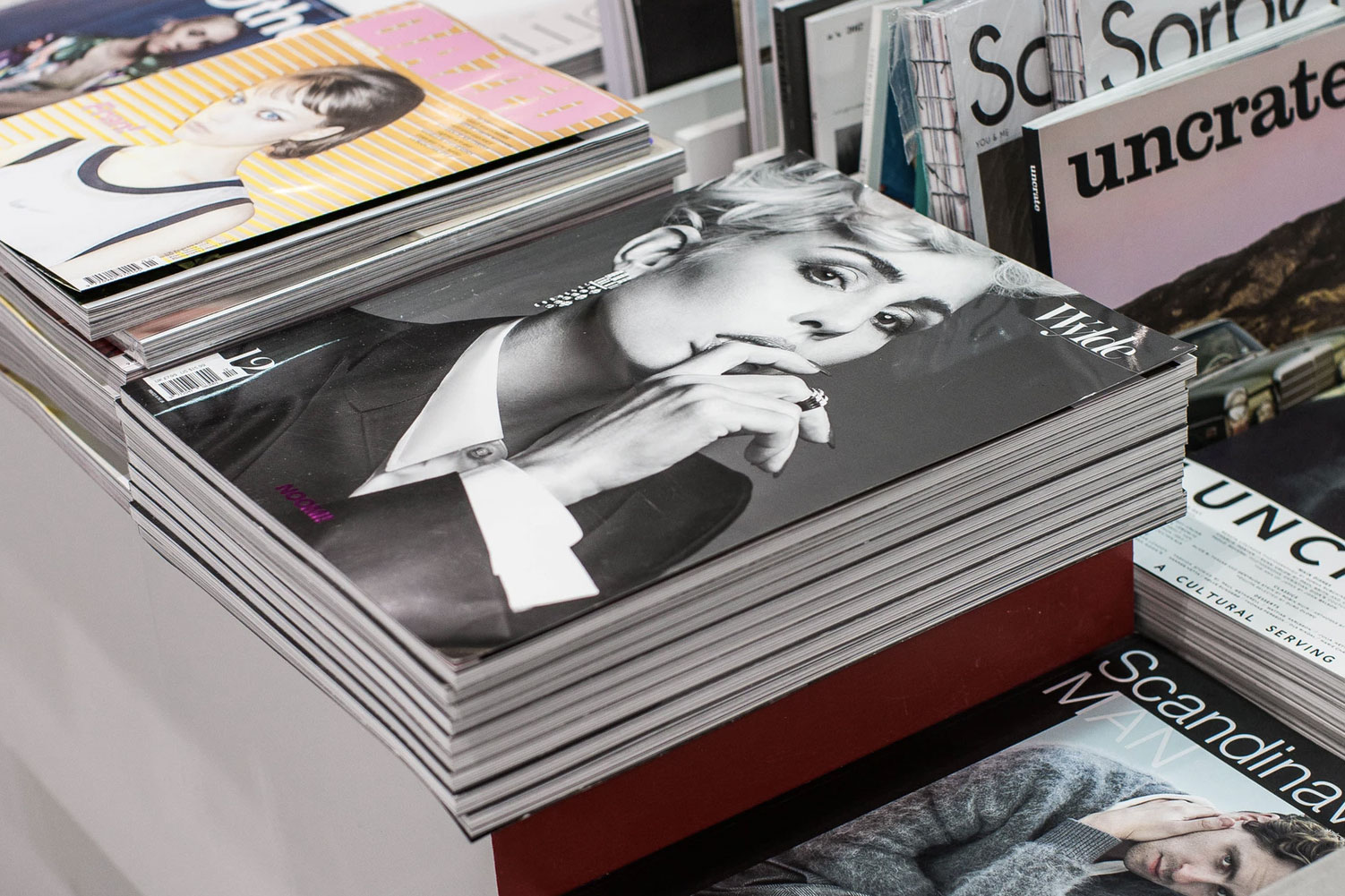 Fashion Photography Industry
If you are planning to be skilled and be sought after just like top fashion photographers in the industry, you need to be armed with the right equipment, knowledge, and inspiration to keep you guided.
Equipment varies from the camera you use down to the lighting and other gears. As a newbie, you may not have everything all at once yet or you are still saving for your own tools of the trade. It would be best for you to research about different types of cameras, lenses, and other equipment that are usually used by those who do fashion photography. You can start with basic equipment and invest later on as you start to master your skills.
If you are interested to learn about fashion photography, then find the time to do so. You will find plenty of tutorials both online and from books to be familiar with everything that concerns fashion photography. There are even cheap (some are free!) online classes that you can enroll with so you can have proper education for this type of photography. Most of these online courses give their students certificates of completion and they can be used as your credentials too once you are ready to scout for clients.
As for inspiration, you can turn to Instagram and check out IG feeds and stories of top fashion photographers to give you both idea and motivation in pursuing this kind of photography. Sometimes, all you need to do is see how true fashion photographs look like so you will have an idea about what to do your own shoots.
Here are 15 of the most interesting and inspiring Instagram accounts that you must see:
An English photographer who grew up in South Africa but currently lives between New York and Paris, Brookes works alongside models, actors, and other celebrities. He has done fashion shoots for big publications, like Vanity Fair and Vogue, and thoroughly enjoys shooting outdoors.
Tempest is a British photographer that is based between London and New York. Her work has a typical dreamy air to it with lots of pastel colors. Her photos can make anyone feel peaceful and calm. This is probably why she scored big clients such as Calvin Klein, Ralph Lauren, Shiseido, and Michael Kors, among others.
Another photographer who has worked with international brands is Glen Luchford. He is quite notorious for using elaborate lighting to create dramatic effects for his models. Aside from photographing influential public figures, he also has done work for Prada, Valentino, Mercedes Benz, and more.
For someone who is raised between Iran and France, you would expect Vietnamese-born photographer, Sebastian Kim, to create such lovely and stylish images. His portfolio is a collection of sophisticated images that has intricate lighting and composition. Some of prestigious publications he has collaborated with include American, German, and Russian Vogue, Muse, and Numéro Tokyo, among many others.
As a regular photographer for Vogue, GQ, and Vanity Fair, no one can dare question Vivanco's talent in terms of fashion photography. His eye for fashion is incredible that he has works that were published in several books and exhibitions.
If you are looking for an out-of-the-box inspiration, take a peek at Bolzoni's Instagram feed. His photographs are daring and are not usually seen among mainstream fashion publications. He redefines fashion and beauty photography with concepts that are inspired by theater, street life, and cinematography. He has collaborated in top magazines, such as Harper's Bazaar UK, Glamour, Marie Claire, and many others.
As a London-based street style fashion photographer, Fujiwara has captured some of the top names in fashion for candid and lifestyle photos. He has a peculiar eye for the use of intense color contrasts. He is always invited at almost all fashion week events.
Julia Johnson and Cody Cloud collaborated to form JUCO. Both photographers are drawn to bold and playful colors and shapes. They are based in Los Angeles and their clientele includes Vogue Taiwan, Cosmopolitan, Paper Magazine, and more.
Cheregi's feed can digitally transport you through a colorful world with the clever use of her talent in photography. Her portraits and fashion photos are so lovely and so does the flatlays and her travel adventures that were captured beautifully in photos.
Another outstanding British photographer in this list is Alexander McLellan. Some of his well-known works include the Harry Styles shoot for Another Man's #23 issue and i-D Magazine's issue #35.
As a head photographer for Chicago's RSVP Gallery, Trevino has collaborated with quite a number of runways shows, fashion events, ad and editorial campaigns, and even concerts. His unique style is incorporated with props and backdrops. He truly put plenty of effort to create a unique concept based on the subject he is shooting.
Castelliani is an Italian fashion photographer that is well-regarded for his unique editorial concepts. His work is a blend of both fashion and street photography, an interesting mix that only he can get so perfectly right. Vogue Italia, British Vogue, and Dazed are among top publications who happened to notice his kind of style in fashion photography.
Demarchelier seems to do it all since the 1970s. He is a French photographer who have come to love fashion photography while being a freelancer and learning from acclaimed photographers, like Henri Cartier-Besson. He is great with fashion shoots but is exceptional with fine art, film, and even in advertising shoots. He has plenty of notable works including his collaborations with Vogue, Vanity Fair, and even photographing fashion mogul Luka Sabbat. One of his most famous works, however, is of his shoot with NBA star player, Steph Curry.
As a fine art and fashion photographer, Kelly is bold and provocative with his images. He uses vibrant colors to achieve such lively photos. He is Irish and is living between Los Angeles and Europe. Some of his works were published in major publications like Vanity Fair and Vanity Fair Italia, Vogue Paris and Greece, GQ and others.
A Los Angeles-based American photographer, Charcian has sensual photographs that are captured in a surreal way. The images look feminine and dreamy. She prefers to capture with subtlety and is able to preserve the intimacy and connection she develops with her models. Her list of clients is also extensive and contains big names such as Gucci, Nordstrom, Glossier, Bulgari, Chloe, and MCM.
There you have it, 15 of the most awesome Instagram accounts of applaudable fashion photographers. If you are going to check out each of these accounts, you will instantly notice how each of them is unique.
Bottom Line
If you are planning to make a career out of fashion photography, then these accounts will be of great help to honing your skills. You can take inspiration from the photos so you can create your own style that will stir the interest of clients. Just remember that with photography, you never have to think that the photos came straight of the camera. Even professional photographers will need photo retouching services to make their photos look their best.
High-end retouching is essential to have stunning photos that are perfect for publishing, either on print or online. If you are going to look for photography tips for taking photos, you will most likely see that post-processing is included in almost all lists. This is because it will take more than talent in photography to create the best fashion photos. You also need to be considerate with some factors that may need high-end retouching.
The models may not look their best during every shoot. In some photos, it will require slight retouching and some may need a complete digital makeover just to get the kind of photos that the client wants. It is for this reason that, as an aspiring fashion photographer, you should also take into consideration for the need to learn about different post-processing techniques.
If you do not have the leisure of time to hone your photography skills and photo editing, then you have the option to look for a reliable partner to edit the photos for you. There are plenty of post-processing services providers who can instantly make fashion photos look IG-worthy.
Grow Your Fashion Photography Studio. Partner with Us!
Ephotovn is a reliable provider of expert photo retouching services. Reach us through our website so that we can help you in your goal of having professional-looking fashion photos.
Receive Special Offers and Deals From Ephotovn
We hate spam. Only receive our Newsletter for the latest tips, deals, tutorials, resources and guides.
Related Post