12 Best Photo Editing Software for Professional Photographers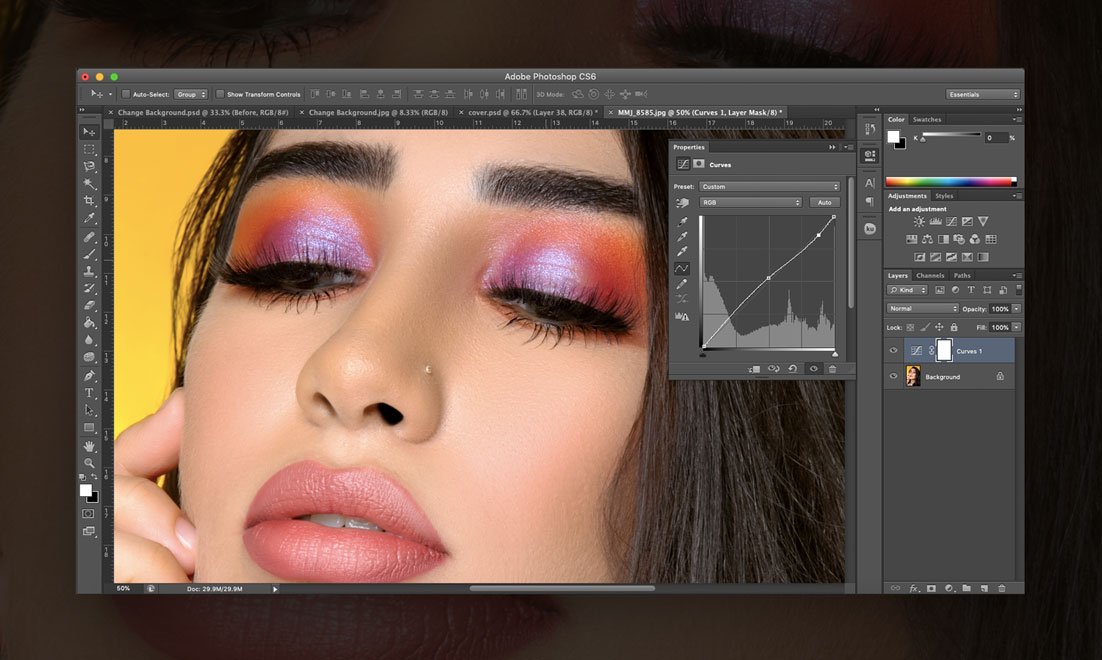 Becoming a professional photographer is no easy task. First, you need to invest on your gear. A good camera does not come cheap and so are the accessories that go with it. Then, you need to hone your skills. Using a photo editing software is a must. Take plenty of photos in order to develop your photography style. On top of these, you also have to learn how to do post-processing of photos. Most photos do not look great straight out of the camera. Some photo retouching are needed to set the colors, correct imperfections, do background removal or clipping path. This includes many other minor and major edits. While there are photo retouching services that you can hire to do these things, you can learn how to do it on your own.
Most photo editing software differs according to advantages, capabilities, and its limitations. No matter if you are a beginner or a professional in photography, you will need a reliable photo editing software to aid in making your photos look professionally-done.
If you are looking for photo editing software so you can start editing your own photos like a pro, then your search ends now.
Here are top 12 software that photographers can rely upon:
Most photographers start to learn how to edit their photos using Adobe Photoshop. Designers, artists, and illustrators around the world look at it as a go-to tool. Many consider it as the best photo editing software. Photoshop is easy to work with. You can learn about masking, retouching, and using layering tools fast.
What is great about Adobe Photoshop is that there are plenty of features that can help make the photos look edited by an expert. It comes with extensive filters and brushes, allows multi-layer editing, and even has 3D design functionality if you want to add a 3-dimentional effect on your photos.
As the gold standard for image editing software, Adobe offers incredible photo effects that you will find tiresome to achieve in Photoshop. With Adobe Lightroom, there is a range of preset effects that you can instantly apply on your photos. Many additional features that will make editing photos a breeze.
Features such as face detection for photo organization, camera-based and lens-based corrections, preset and professional filters. And even multiple device support and sync. The interface is so intuitive that the learning curve for using Lightroom is very short.
Simply referred to as Luminar, Skylum Luminar is becoming more popular to professional photographers. Adobe and most photo editing software come with a monthly subscription. But with Luminar, you only have to pay for a one time flat fee. What makes it popular is its AI slider. It automatically fixes common problems in photos and will make the subjects look brighter, clearer, and toned in an instant.
While it may seem to be too good to be true, Luminar is actually a professional grade contender against the more popular Adobe software. It even comes with features that are almost similar to Photoshop, like Image Layers and Adjustment Layers. And some features dedicated presets for DJI drone photos.
Some photographers prefer to work with RAW image files. Capture One is a RAW image editing software where you can get useful features such as advanced color editing where you can adjust the granularity of colors, annotations to include notes for streamlining and collaborations, layers editing that does not exhibit sluggishness despite a lot of adjustments, and it allows customization of the interface so it will be easier for you to use. There is also an option to either pay a monthly plan or purchase a onetime cost for the software.
One of the easiest image editing software ever released is the Corel PaintShop Pro. It has a simple interface and the editing tools are straightforward. It's not the most advanced but it has everything that you need to improve photos without being stressed by the tedious process. Corel comes with AI enhanced presets, 360-degree photo editing, graphic design templates, blur and fix tools, and even tutorials about editing photos.
If you are after free software to edit your photos, GIMP is one of the best choices. It is easy to download and install and already comes with multiple features to make pro-quality retouching. It help adjust photo composition and has tools to enhance photos. There's a built-in file manager for easy photo organization.
What is nice about it is that it can work on Windows, Mac, and Linux operating systems and accepts all photo formats. Its features work similarly like expensive software such as corrective mode and vignette effects, clone and touch-up tools, and support for multiple plugins.
Another free tool that can produce quality photo editing results is Kittl. This software can be used on a smart phone so you can edit photos on-the-go. It is a useful tool for bloggers as it can easily be used to create stunning visual content that are ready to be uploaded on the website. It is easy to use with its drag and drop editor.
Other than the standard features such as photo blur, vignette, image cropping, image straightening, design grids, photo frames, etc., you can have extra features for a minimal fee. It is basically a freemium app so you have to pay if you want more special features.
Graphic designers are delighted with the PicMonkey software and photographers will surely love it too. You can download it for free and test out the app before purchasing a plan that will suit your needs.
This software is great for those photographers who also want to develop their design skills. It comes with filters, collage effects, templates, blank canvas design, and automatic sizing so you can instantly upload photos on social media. It is also useful to have if you are fond of printing photo cards, canvases, and other DIY projects.
Pixlr works similarly like Photoshop. It has filters and overlays and over 2 million free photo effects. This creative tool can be downloaded both in your desktop or mobile device but you also has the option to use it on a browser as long as you have internet connection. You can already use a lot of the features on the free version but you may upgrade for the PIXLR X if you are after advanced photo editing tools and effects.
Photographers who specialize in portraits will find PortraitPro handy. The software has everything that you need to create stunning portraits. Transform portrait photos using its variety of tools to edit the skin tone, remove blemishes, add digital make-up, and other effects. You can even fix the lighting and get rid of sagging cheeks using this tool. Its features include advanced layering options, skin smoothening, and slider-based editing. It is one of the fastest editors for portrait photos and it is also easy to learn.
As a cloud-based photo editing tool, Fotor has over 300 million users, worldwide. There is a free desktop version that works like the online Fotor photo editor. What makes it popular is that it is so easy to use. Advanced users can use it in editing RAW files and edit or combine layers. Since it is a cloud-based software, you can just save incomplete edits then access it across different devices to continue editing where you left off.
It also comes with multiple design features including a photo editing suite, HDR effects, filters, image touch-ups, portrait retouching, and hundreds of fonts, design stickers, and more to create stunning effects.
Another photo editing tool that may be downloaded for free is Inkscape. Newbie photographers can use it on both Mac and Windows. It works like Photoshop and gives you full control on what to do with images. You can change the colors, add text, clone objects, etc. other features include multiple text formats, precise color picker, calligraphy tools, and there are also available extensions and add-ons.
Bottom Line
There you have it, 12 of the most useful image editing software that both newbie and seasoned photographers can use. These tools are either free or comes with a minimal fee. Either way, they can help you create beautiful photos out of the ones you took from either a professional camera or your camera phone.
For some photographers, they find more value for the extra time they can if they are not going to spend time in post processing images. This is where photo editing services become essential. From basic editing down to the more complicated product photo editing, a service provider can give quality results, affording more time for the photographer to take more clients.
Need a Reliable Photo Editing Service from the Experts?
You never have to seek for a photo editing software if you have Ephotovn on your side. High-quality, professional editing is always a guarantee with the wide-range of photo editing services that are offered by the Ephotovn team.
Receive Special Offers and Deals From Ephotovn
We hate spam. Only receive our Newsletter for the latest tips, deals, tutorials, resources and guides.
Related Post