5 Etsy Product Photography Tips for More Sales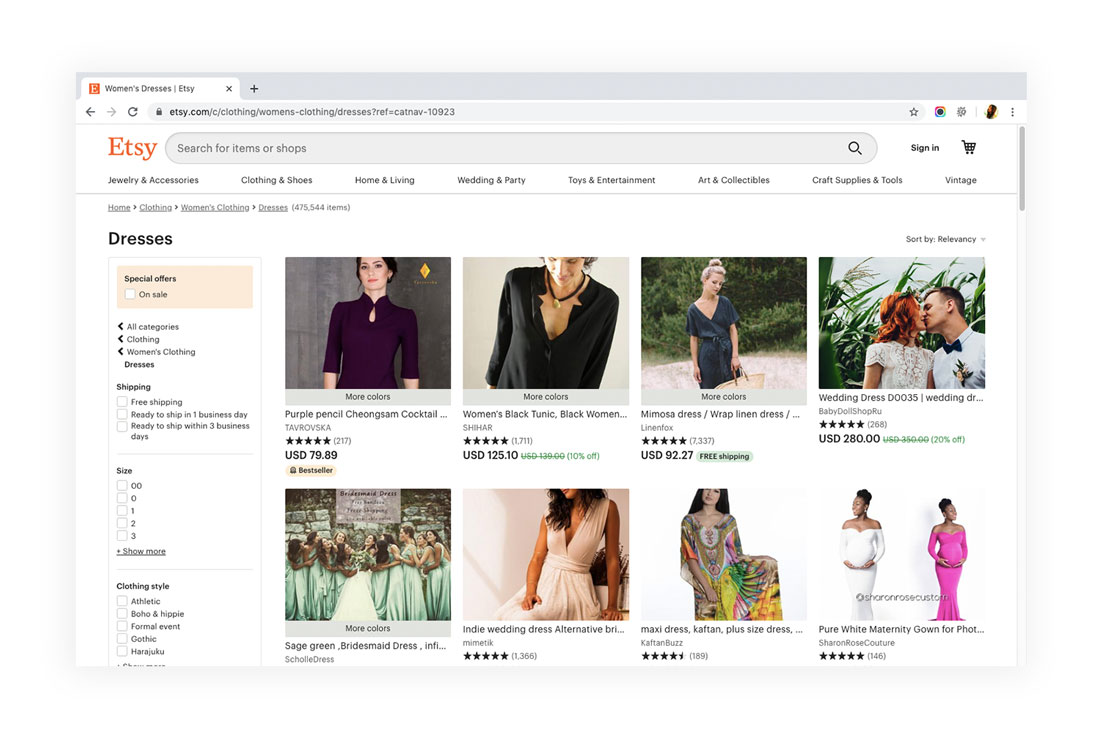 Among lots of product photography tips, one that you can actually use on an Etsy shop is treating the homepage as if it is your storefront. This means that you have to develop your branding and have a cohesive design from the icon down to the profile and banner photos.
When it comes to product photos, it is essential that you follow the guidelines set by Etsy. Photos are the only tangible representations of everything you sell on your shop. It would definitely help if you have product photos that look appealing so that you can close a lot of sales. In these product photography tips, we will focus on how you can abide to the Etsy guidelines in uploading photos.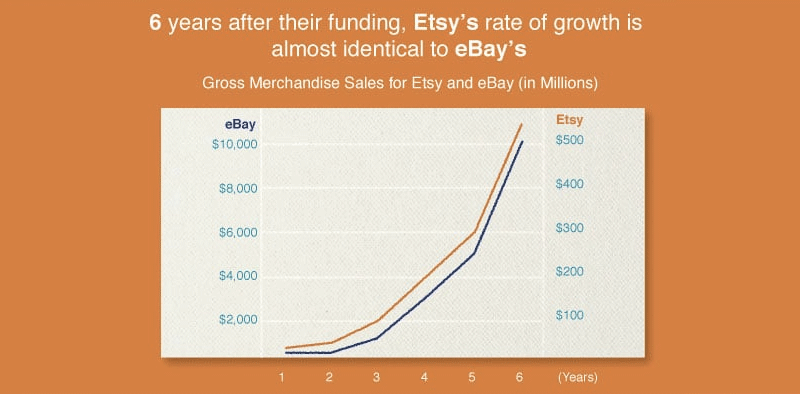 Image via bitrebels.com
Etsy Product Photo Guidelines
First thing to consider for Etsy photos is the size. The images should be at least 2000px wide so that buyers are able to zoom in without any distortions. Etsy will resize the images for the thumbnails so you do not have to worry about it. The photo file size should not exceed to 20MB, at least 1000px square, and it must be in .jpg, .gif, and .png formats.
Aside from creating thumbnails, Etsy also automatically enables the zoom feature so that every detail can be inspected. As with other product photography tips, Etsy recommend providing at least five photos for every product. The first photo is used as the main photo so it should either be landscape or square.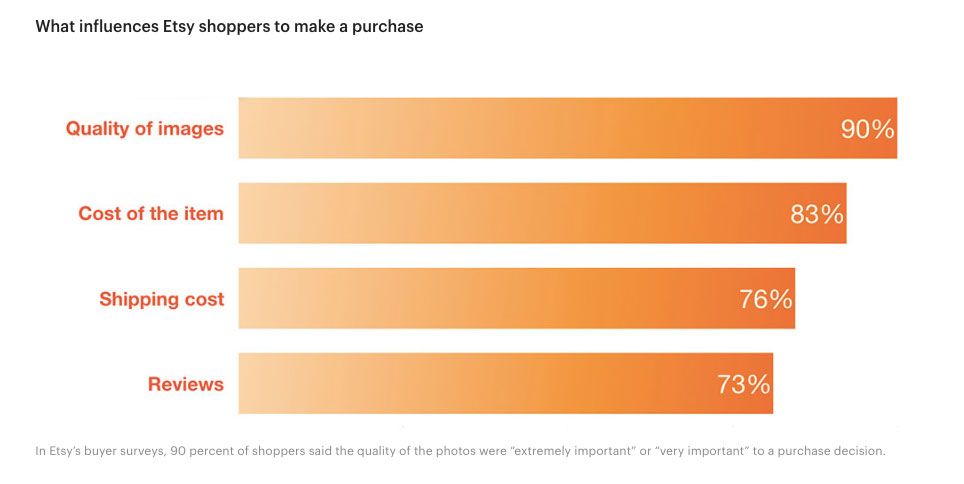 Image via etsy.com
Aside from the guidelines, there are also product photography tips that are specifically intended for Etsy shops.
1. Plan the Photo Shoot Well
The best thing you can do before shooting for product photos is to plan ahead of time. You need to have a solid plan about the theme, whether to have the shoot indoors or outdoors, the background you will use, props, lights, models and other essential factors that will complete the entire shoot.
Related Post: 10 Product Photography Tips for Effective Ecommerce Photos that Sells
2. Hiring a Product Photographer
Even if you want to keep the costs minimal, hiring a photographer can actually be more cost efficient rather than doing the shoot yourself. A professional has all the right tools in photographing products so you never have to worry about getting a good camera or not having the skills to take decent product photos.
Related Post: Photography Tips – How Much Should Photographers Charge In 2020?
3.  Capture All Details
All photos should not only look good but also show all the important details of the product. Since you are allowing the customers to zoom in on the photos, they should be provided with enough angles to see how it looks from the front, back and all sides. 

Image via forever21.com
This also makes your shop trustworthy because you are keeping everything transparent and you are setting the customers' expectations the right way.
4. Don't Distract the Viewer
Sometimes, product photos look best when it is styled but there are also times when it can do without any props. This is why there are photo editing services that are intended in removing backgrounds and other elements in the photo because they tend to cause a distraction. To be safe, you can provide up to ten photos that will show how the product looks as is and the rest of the photos should show a creative styling either with props or a model.
Related Post: 5 Tips to Improve e-Commerce Product Photos for More Sales
5. Keep Everything Cohesive
It will be nice to have a certain photography style that you will use for all your product photos. This is also a marketing strategy in which customers are able to get familiar with your shop and not confuse your products from someone else's. You can have similar colors for the background, the same photo composition, or any element that will make everything look unified.

Image Source: https://www.coldwatercreek.com/jewelry
Most product photography tips also suggest giving the photos a professional touch to make them more sellable. This is actually a good tip since customers are more likely to choose a professional-looking photo compared to a poorly taken one.  Do not fret out if you are not familiar with product photo editing since there are plenty of services that can help enhance your Etsy photos to perfection. Our team at Ephotovn is adept at doing background removal, clipping path service, and other photo retouching services so that you will have photos that sell.
With Ephotovn, you can make your Etsy photos more creative without overdoing it. The professional team of photo editors will see to it that photos are edited according to Etsy standards and will do so with perfection in mind.
Receive Special Offers and Deals From Ephotovn
We hate spam. Only receive our Newsletter for the latest tips, deals, tutorials, resources and guides.
Related Post