10 Strategies to Monetize Your Photography Business – Pricing, SEO & Entrepreneurship
Have you ever searched for photography business tips about monetizing your photography? Then you are not alone! In fact, many aspiring photographers are doing the same thing, you know, scouring blog after blog for photography business tips that can eventually teach them how to make money out of doing what they love.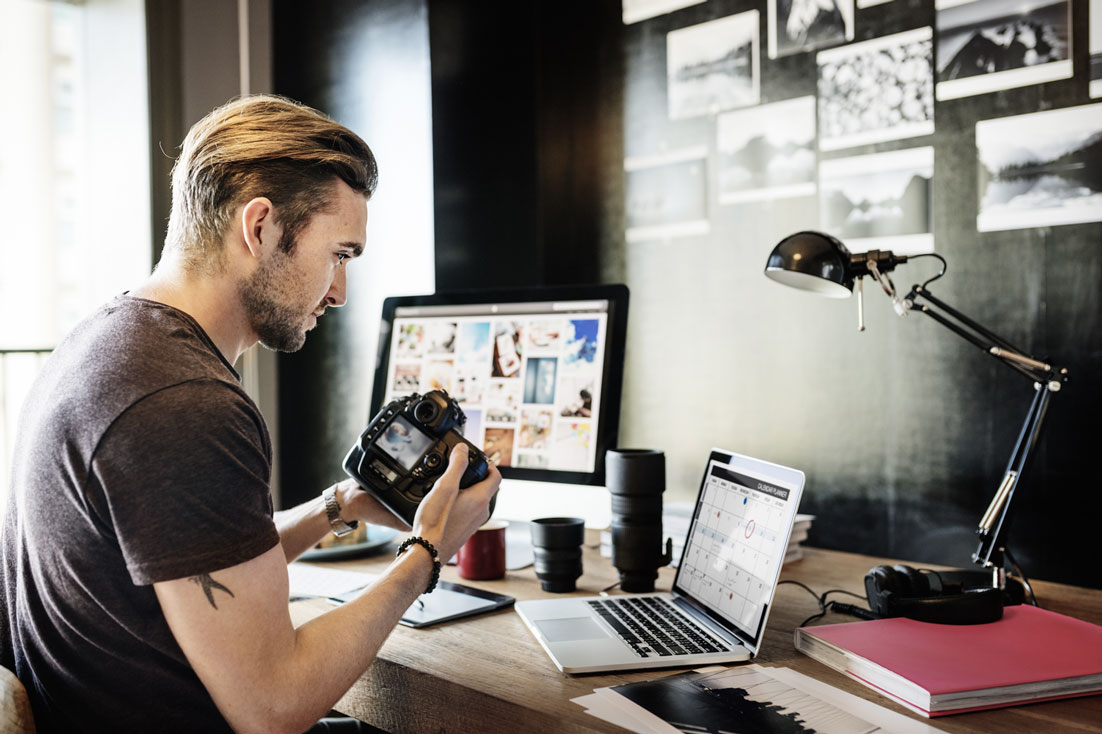 Well, unlike photo editing services that actually make money for product photo editing or any kinds of photo retouching, becoming a professional photographer who actually earns is much harder. The entrepreneurial aspect of photography is pretty complex. You need to be aware of the different monetization strategies in order to launch yourself and the business.
More than the usual photography business tips, here are ten practical monetization strategies to get you started:
Pricing
Determining how much you value in the industry is as important as the business itself. Price is something that every consumer is concerned about. It sometimes becomes the deciding factor for a client to sign the contract. It is essential, therefore, to price yourself, skills, and services accordingly.
1. Offer Price Tiers
One of the strategies that you can use when it comes to pricing is the "framing" concept in psychology. Basically, it is based on the fact that humans do not really know the price or cost of something. What you must do is to provide a way for customers to compare the prices and let them choose.
To do this, you can offer 3 pricing options, or tiers, so that customers will have to choose between the expensive option, medium-price option, and the affordable option. Almost all the time, the medium-price option is what the customers will choose.
In actual, you are presenting the customers choices for them to have that feeling of snagging a "great deal". To do this correctly, make sure to price the expensive option high by bundling it with more goodies or services. The medium option should have the standard services that you offer, while the least expensive option should be a stripped down set of services but still good nonetheless.
2. How Much Should Your Price Be?
Among the best photography business tips you will encounter is to price 25% higher than you think. Most people, especially those who are new in the industry, tend to under-sell themselves just because they are new. This should not be the case. If you are confident enough about your skills, then there is absolutely no reason for your services to be cheaper than established photographers.
3. Early-Bird Pricing
Customers go crazy with discounts. An early-bird discount is one that you can offer that is actually not only convenient for the customers but to you as well. Chopping at least 10-20% off the regular price if the customers will book 1-2 months in advance will give you time to make a schedule for the coming months, or even the whole year. By offering an early-bird pricing, more people will most likely to sign up for your services. It capitalizes on the human attitude of procrastinating things.
People tend to move faster when given a deadline. This is why most discounts are given out within a specific duration, to encourage the feeling of being hurried. So if you are going to offer a discount that has a time limit, customers will most likely move fast to get their hands on the good deal!
Related Post: Photography Tips – How Much Should Photographers Charge In 2020?
Search Engine Optimization
Upon going through photography business tips, you will most likely come across the modern marketing methods that multinational companies use for their businesses. Traditional advertising using television and print media are not enough to drive people towards a product or service. Nowadays, one of the key factors in a successful marketing campaign is Google SEO.
Google SEO or Search Engine Optimization is like a set of concept that can help give a healthy traffic towards your website. By being able to master how Google SEO works, you will see your website climbing up the ranks of Google and other search engines. This is very important because most people turn to Google to search for specific products and services. Being on top of the search results somehow gives you an edge over other photographers. There is also a sense of being trustworthy if you are on top of the list. Needless to say, being number one on Google will benefit you tremendously.
4. Discoverability
Another great thing about Google is that it allows you to be "discovered". Unlike Facebook, Instagram, and other social media platforms, Google leads the customer towards your website and not just on a profile page. This means that you have more chances of introducing your services to the consumers.
In terms of discoverability, the priority should be is to be able to put useful information that will make Google put you on top of the search engine rankings. Every customer who seeks for a product or service that you offer must see your name among the top, or at least the first page of the search results. It is very likely that the first few websites on the list are actually checked out and explored, hence being discovered through Google.
5. Photography Blog
One of the things that are always discussed in photography business tips is about starting up a photography blog. It is essential for a photography entrepreneur to have a blog or a website. This platform is where you can present your ideas, showcase your work, and will also serve as your online shop. You can use it to reach out to customers. By adding special features, you can make the blog as versatile as you want it to be.
Related Post: 5 Important Tips on How to Expand Your Photography Business
Entrepreneurship
6. Photography Entrepreneurship
Being an entrepreneur basically means offering products and services that can benefit consumers. In photography business tips, you will see a lot of ideas about how you can sell your skills and knowledge apart from taking photos.
You may write a book, whether educational or art books that encompass everything from your experiences, techniques, journals, and notes. It may be in print or digital form which customers can order straight from the website. Other items that you may sell are photography equipment such as bags, camera straps, lenses, or even cameras. They can be your own products or from reputable brands.
7. Use The Necessary Tools
If you are to sell products, there are plugins that are specifically intended for this purpose. WooCommerce for WordPress or Amazon Fulfillment services for those who use Amazon as a selling platform are just some examples. The main benefits of using these plugins is that you are able to make the blog a 24-hour selling site where customers are able to have a seamless shopping experience. A positive time at your online shop would do well for your online business hence making your photography entrepreneurship effective.
8. Photography and Monetization
As a photographer, monetization should not be the sole measure of success. Earning money from what you do does not signify success. It pays the bills, yes, but fulfillment only comes beyond being happy with your earnings. This is why it is advised that upon starting out, it is best to have a stable day job if you are not doing well enough financially. It is important to be financially secure before delving into photography entrepreneurship. In fact, it must be on top of your preparation list before making a full-time job out of photography.
9. When to Take Your Shot
Keep honing your craft until your are confident enough AND is secured financially. By that time, you will be able to truly gain success by not being stressed out by finances while you take plenty of opportunities from the photography industry. Take the chance to work on interesting projects, strive to learn through classes, or even try different styles that also interest you.
10. Earn More by Working More
If one of your goals is to be successful, money-wise, remember that everything comes with a price. Be more valuable to the audience and customers by delivering insane amounts of hard work, skills, and entrepreneurship strategies.
Related Post: Starting Up a Photography Studio – How to Create Value as a Photographer and Entrepreneur?
While it is not easy to earn as much when you are just starting to make a full-time job out of photography, one of the best photography business tips that you can ever learn is about having a reliable partner in the business. You may start with a trusty photo editing services provider. With a professional team at your side, you will never have to worry about the post-processing step of the business process.
Outsourcing the photo retouching needs is a cost-efficient way to keep you on the right track towards success. Imagine not having to do the photo editing, you will have plenty of time to work on the business side of photography entrepreneurship. You can also spend more time in honing your skills so that you can develop a unique style and impress clients.
Take full control of your time and let Ephotovn handle the rest of your photo retouching services needs through professional photo editing solutions today!
Receive Special Offers and Deals From Ephotovn
We hate spam. Only receive our Newsletter for the latest tips, deals, tutorials, resources and guides.
Related Post