10 Sites to Download Free Water Texture for Photoshop [100+ Free Resources]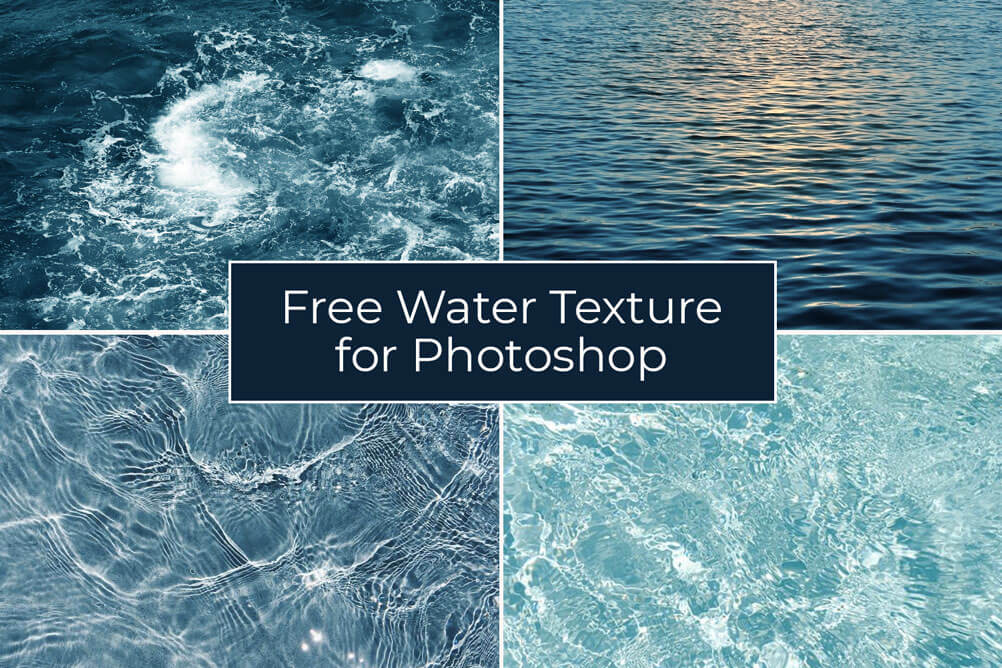 Use Water Texture as Image Background. Water has a lot of symbolism that people associate it with. It symbolizes dynamics, energy, sometimes calmness and mystery, etc. That is why water and water textures are great image backgrounds or digital or printed wallpapers. They are also great for website design, creating effects for products, graphic designs, photo manipulations and more.
Use for Web Design. Despite the benefits of using water texture and it's applications on photo editing and digital creations, most people are finding it hard to search for a free source. And some people can't seem to afford to buy premium water textures and patterns.
Related Post: 10 Sites to Download Gold Texture for Photoshop [300+ Free Resources]
But there is no need bothering as this post will list down 10 free resource sites where you can get free and unique water textures that you can use.
1. brusheezy.com
(over 1800 water textures)
Brusheezy.com is probably one of the most popular sites that you can get free water texture today. It is a go-to website for most photoshop editors or anyone who wants to get and download free water textures which is good for photo editing projects. There are over 1800 water textures here. The options you will get here are impressive. Some of them are premium items, though.  For instance, there are various types of water textures you'll be able to avail here are Water Bubbles, Water Ripples, Water Splash, Freezing Water texture, Water Waves, Sea Water Textures and Pool Water Textures, and more. Note that these textures are for personal and commercial and some that are free to use may require attribution.
2. psd-dude.com
(over 50 free water textures)
Psd-dude is another great site that can get you access to over 50 free water textures to make use of in photos, websites, and other projects. In case you are into photo editing, this is one website that's worth checking out. The free water textures are looking stunning and professional.
With Psd-dude, you have access to various types of water textures like surface texture, Teal Sea Texture, Turquoise Waves Texture, Pool Water Texture, Pond Water Texture, Wavy Water Surface Texture, Calm Water Surface, Seamless Underwater Texture, and more. You can use them for business purposes. You can make any manipulation and use these water textures for any graphic design projects.
It's nice to find out that a site like this can offer a lot of freebies when it comes to the water texture. You will find various categories or types here. Some available water textures are Water Splashes, Water Streams, Foam Water, Plain Water, Waterfalls, Wave Water, and more. This website gives you lots of options. Although some of what you will find here isn't free, you are allowed to download up to 15 images daily for free. If you need more and bigger high resolution images, you could  purchase credits or avail a subscription pack.
4. sitepoint.com
(20 different water textures)
This is one website provided a list where to download free textures and patterns. These effects are stunning when used on postcards, banners, posters, photos, websites, and more. You can easily make a watercolor texture using any of them. Over 20 different water textures are available for your download free of charge. Note that you can't use them for projects not stated on their site. Some water textures included are Natural Water Drop Texture, Water Drops, Drinking Water Texture, Swimming Pool Water Texture, Water Ripples Texture and a lot more.
5. pixabay.com
(over 1500 water textures)
Pixabay.com has proven to be one of the best when it comes to giving access to free textures and patterns as compared to other websites. It has proven to over-deliver for various categories of people who want to make their projects come alive even with limited budgets. Imagine being given access to over 1500 water textures to use for free.
Some of them are Raindrops, Waves, Swimming pool, Blue Sea Surface, Pool Water, Ocean Water, Water Surface Texture, Water Surface Ripple, Water Surface Pattern and more. In case you are searching for the best watercolor paper texture, this is the right place to find it. Textures here can be used or modified to meet any of your projects.
6. freecreatives.com
(over 20 free water textures for Photoshop)
The water textures that you will find here are awesome. This is because they can be easily edited on Photoshop to suit your current project. This site gives you access to over 20 free water textures. These could be Water Droplets, Sea Texture, Water Reflection Texture, Flowing Water, Bubbled Water, Water and Light Texture, Water Texture in Ocean, Flowing Water Texture and more. You can feel free to use them for logo designs, website designs, and other projects.
Are you searching for a site to get free water textures? Most websites have one limitation or another when it comes to offering freebies but there is no need bothering as freestocktextures.com unique collections of water and aqua patterns.The options here are numerous, and you will definitely be getting access to seamless water textures.
Some textures include Water Drops, Dark Blue Water Surface, Foam On the sea, Turquoise Blue Water, Water Drop Rain, Water Ripples, Abstract Water Surface, and more. The best part is that they can be copied, edited, and used as you want because everything that's in the website have been licensed as Creative Commons Zero.
8. topdesignmag
(50 water textures to download for free)
Getting access to high quality water textures you can use for manipulating your photos isn't an easy task. With a website like topdesignmag.com, you will have access to different types of water textures. These are great when it comes to creating 3D and 2D designs. Some of what you will find here are Iced Water, Blue Theme, Iced Water with Water Bubbles, Ocean Water, Big Water Bubble, Water Sparkles Texture, Snowy Water Texture, Large Water Bubbles and many others. This site gives you access to 50 water textures to download and use for free.
This website will provide you with over 50 impressive water textures. These could be Open Sea Waves, Rain Droplets, Green Water, Fountain Water, Underwater, Blue Water, and lots of others. Different experts have contributed to these textures. Therefore, you can always expect the best. You can find your desired water texture on this website. They can be made use of in any commercial project.
With this website, you will have access to 51 amazing free water textures. These are highly innovative textures and will add some spark to your project once downloaded. You are free to work with them on platforms like Canva, Photoshop, and others. This website tends to get some of the best water textures from other sites on the internet. You are free to make use of them in any way since there is no legal restriction.
Where and How to Use Water Texture Backgrounds
Use Water Texture as Image Background
Use as Backdrop – For stage decor, and other printed decorations
Use for Web Design
Use for Graphic Design – Banners, Flyers or Posters
Use for Packaging Design
Apply Water Texture to Font in Photoshop
How to Create Water Texture in Photoshop
Conclusion
Based on the above, it is obvious that there are lots of options you can explore to get premium quality water textures and patterns for free. There is no need worrying about paying since these are completely free without any limitation regarding usage. Water textures are great and ideal to use as an image background for web design, commercial and advertising, Banners, flyers, posters and any print or digital creatives.
Receive Special Offers and Deals From Ephotovn
We hate spam. Only receive our Newsletter for the latest tips, deals, tutorials, resources and guides.
Related Post