75 High-end Beauty Retouching Tutorials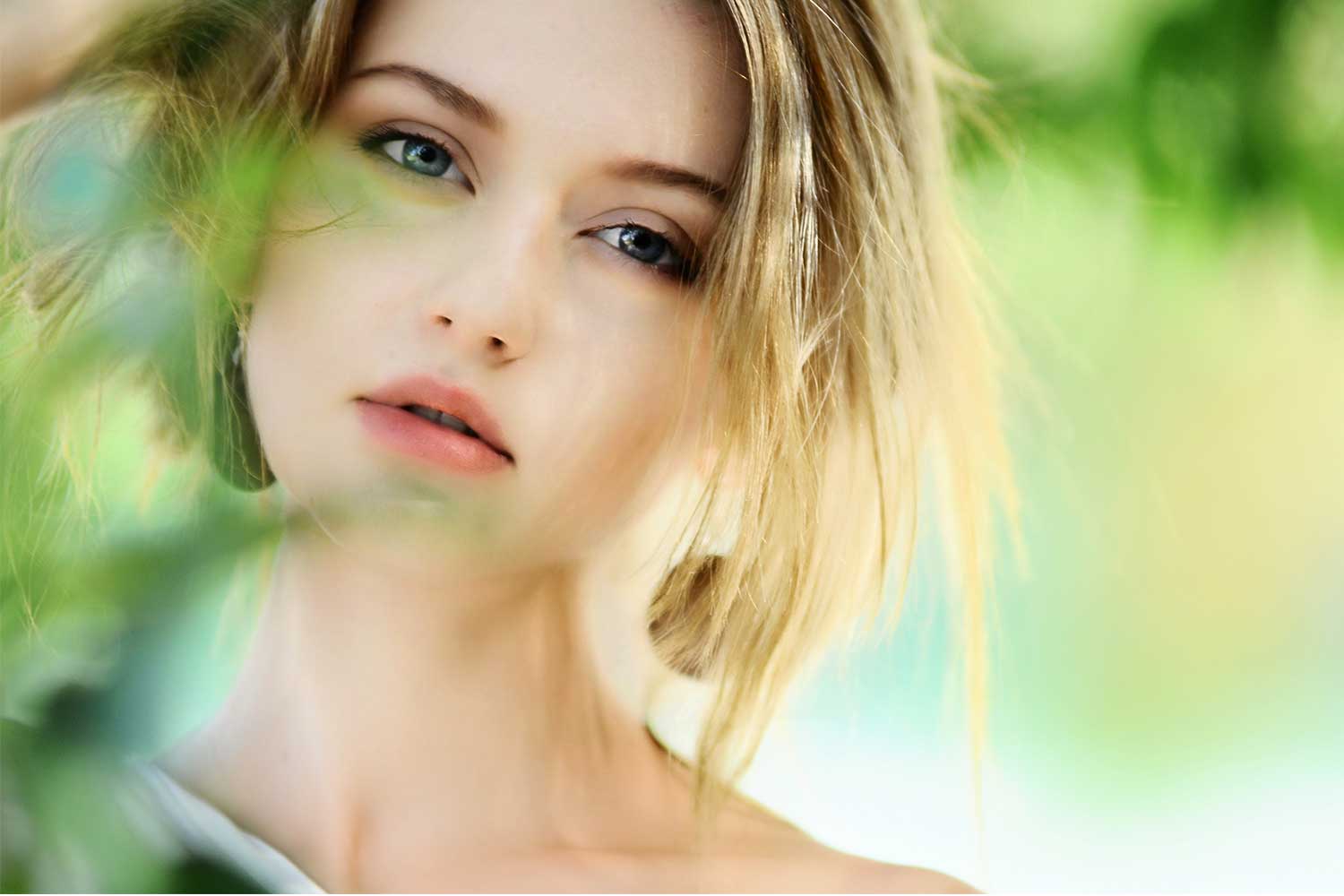 Beauty photo retouching is one of the editing techniques that take a lot of time to perfect. There are certain standards that you need to meet and it always varies on the client's needs. You must also be very attentive and meticulous in editing each part of the photograph.
By mastering beauty photo editing, it will be easier for you to edit other various photos.
The next dilemma though, is to where do you find resources to teach you how to do the editing.
There are quite a lot of beauty retouching tutorials available in the internet. Paid tutorials are of course, more detailed than free ones which is an advantage for intermediate photo editors. But you have to know that this is not the only resource available. Truly, paid tutorials are more detailed and easier to follow and they're usually from popular sites already. But there are a lot of good and free tutorials from other sites generous enough to share the knowledge for free.
Despite of the resources that you may have, what matters more is your determination to learn. You also must have enough patience and research skills which are very useful in the process.
With this, here are 75 beauty retouching tutorials you can check out and get information with. They are good resources where you can learn about beauty photo retouching and beauty photography tips:
In this tutorial, you will be taught about using Photoshop actions to retouch portraits. It only requires basic Photoshop knowledge to make photos look matte, apply airbrush digital makeup, and heal skin imperfections.
There are many beauty retouching tutorials that concentrates in having that airbrushed look. This tutorial teaches about using frequency separating actions to achieve such effect.
There are a few beauty retouching tutorials that teach how to get the exact skin shade. This tutorial shares about skin matching techniques as well as a collection of digital cosmetics to enhance the subject's makeup.
High-end skin retouching is one of the most important skill you need to know in beauty retouching. This tutorial will help you because it is very detailed, with step by step methods and videos.
This guide features three of the most common techniques in getting skin that looks beautiful in photos. It simply teaches you how to polish a picture using only 3 retouching techniques.
Applying natural edits is the key to having professional-looking photos that still look realistic. This tutorial will give you ideas how to reduce imperfections without making the picture look blurry.
Unlike other beauty retouching tutorials, this is a short but detailed guide in mastering the frequency separation technique for basic skin retouching.
In some photo editing services, some of the details disappear or blurred out. This guide helps you avoid this mistake in order to maintain a smooth but still natural-looking skin texture.
The simplest way to have the best color adjustment in Photoshop is by selecting the skin tones. This will guide you on how to do it using the Skin Tones option at the Select Color Range dialog.
Some photos call for a porcelain-looking skin. This will guide you on how to do it using Photoshop.
Make the model look glamorous with a glowing skin using this guide.
Portraits that needs to be blemish-free can be fixed using the spot-healing brush tool. This tutorial has the information about this technique.
Not all photos need to be ultra-smooth. This tutorial teaches both skin smoothening techniques and adding natural textures to the skin.
This is a step by step guide in creating the porcelain effect using Photoshop CS6 and other versions.
Characteristic lines that look very pronounced in photos can be reduced using Photoshop. This tutorial shows how to use digital makeup in smoothening wrinkles, crow's feet and fine lines on the face.
It teaches how to create a healthy-looking skin with an airbrushed effect.
Easy to follow guide for learning how to heal imperfections and achieving mattified and airbrushed skin using Photoshop actions.
A short but detailed tutorial to remove blemishes and enhance the photo using Photoshop.
A short and visual step by step tutorial for quick skin retouching on Photoshop.
This is a simple guide for adding detail-enhancing effects, like HDR, by balancing colors, curves, and selective colors. It also teaches how to apply local and spot color corrections.
A tutorial about converting colors to black and white before editing the photos. The results are stunning photos that has more appealing colors.
A great tip to get rid of a backlight problem in photos is to avoid doing it by using reflector and flash. The tutorial is about a simple way to fix backlight problem using Photoshop CS4.
This guide features advanced but totally understandable techniques in correctly using the Dodge and Burn tools in Photoshop.
Examples of actual setup variations if you are using the Dodge and Burn technique in editing photos.
A set of Photoshop action that serves as a digital salon collection. This will help you edit the hair to remove frizz, make it fuller, and shinier.
Learn how to fix both skin and hair issues. It includes key notes about the different techniques when using Photoshop to fix photos.
This tutorial will show you how to change hair color, add highlights, and color effects using gradient masks.
A guide about fine hair retouching by creating layers, filling in gaps, and make the hair look smoother.
A discussion about the three techniques to tackle stray hair strands and achieve natural results.
A tutorial showing a workflow on how to properly retouch skin and hair.
Tutorial for changing hair colors and make it look like the new color is the subject's natural hair color.
Whether the subject specifically asks for it or you just want to see if it looks great on the subject, growing facial hair is possible with this simple guide.
A guide for you to understand about how you can use the Inverted High Pass in smoothening some parts of the skin. This tutorial is also applicable when smoothening fabric or if you want to achieve a seamless backdrop.
Want to add lift and volume to the hair? This tutorial will guide you how to do it without looking fake.
A useful guide to quickly change the eye color of the subject. The process is very easy to follow and you can try different colors for the eyes.
Make the subject look alive by using this guide on how to make the eyes appear brighter using a Photoshop action and a mask.
It is important to make the lips look natural. This tutorial teaches how to correct the lip line to avoid looking fake, using different cloning techniques.
Forgot to apply lip gloss during the shoot? This guide will let you gloss up using the dodge and burn layer technique.
Don't like the lip color on the model's lips? Change the shade and create natural lip highlights with this tutorial.
Making the teeth look brighter and dazzlingly white is simple using the Hue/Saturation adjustment layer in Photoshop.
Learn about two different techniques in whitening the teeth to make them look brighter in photos.
A demonstration on how to have an appealing smile by brightening the teeth using color adjustments and other Photoshop tools.
Portraits look livelier with brighter eyes. This tutorial will help you achieve this amazing effect in minutes.
A full-time retoucher's gallery with her previous works. There is a form to fill out if you want to have access on downloadable Photoshop tutorials.
A cool gallery that lets you see before and after photos of the retouched photos. There is a link to buy the artist's retouching DVD containing tutorials about her retouching techniques.
Be amazed with the transformations of non-retouched photos by the talented high-end retoucher.
An impressive gallery of portrait photos that shows the artist's skills in image retouching.
This is a tutorial about using adjustment layers, blending lighting effects, dodging, burning, etc. in order to produce the perfect skin tones.
a workflow showing different Photoshop techniques that will take only about 15 minutes to completely transform the subject without plastic surgery.
Detailed steps in enhancing and retouching photos using both common and unconventional Photoshop techniques.
Making the skin look perfect is difficult but it is more challenging to make it look natural. Here's a complete guide to make realistic enhancements.
An intermediate to advanced level retouching routine for a quick and efficient photo enhancement starting from exporting images to final polishing.
An informative tutorial for beautifying the face and explaining the tools that are used.
It is possible to add artistic touches, like intricate tattoos, on photos. Here is how you can do it using simple steps in Photoshop.
A quick-tip tutorial that lets you use different adjustment tools in Photoshop CS6.
It is extremely easy to fix someone's nose even without going through surgery. This workflow will teach you how.
Enhancing facial features can be expensive, if you are going to the doctor. Check out how to digitally do it using this tutorial.
Confused about which technique to use? Here is a guide that teaches about 5 techniques that beginners can practice with.
A great tutorial showing how to correct colors and change eye color using layers, brushes, and designs.
Photoshop CC has a new feature called Face-Aware Liquify. This guide will tell you all about it and how you can use it to change the facial features using distortion techniques.
It is possible not to have extra Photoshop plugins but still make a glamour retouch for portraits. Models will have natural-looking beautiful skin with a new skin
retouching method.
If you have heard about frequency separation but is confused about how to use it, this tutorial is devoted in learning about this photo retouching technique.
A complete video tutorial showing how to do a high-end beauty retouch. The video is divided in sections so you can skip and choose which technique to see first.
In this video, the artist shows how to retouch Raw images using frequency separation, dodge and burn, color correction, and blemish removal.
The video teaches all about the professional techniques in retouching photos. This tutorial aims to make the viewer learn how to make photos look glam using advanced Photoshop techniques.
A full tutorial on retouching a raw image using a combination of Photoshop techniques.
A photo retouching tutorial that lets you learn in under 5 minutes.
An in-depth tutorial that focuses on four approaches in using dodge and burn effectively.
The video is all about using the frequency separation technique to retouch a portrait easier and faster.
A retouching walkthrough that is focused on manipulating colors and tones.
A realistic water reflection makes any photo look mesmerizing. This guide will help you achieve this effect.
Make photos look interesting by adding a crack and peel effect on the skin.
Mermaid effects are highly- requested for creative-looking photos. Learn how to improve the overall photo quality, add scale skin effects, and add mermaid make-up to the subject through this tutorial.
Using the Luminosity blending mode, you can independently control the tonal qualities of a picture. Use the Black and White adjustment layer and adjust the brightness and contrast to create surreal effects on the photos.
Aside from commercial purposes, you may also use cool effects to make personal photos look more creative using this simple tutorial.
These high-end beauty retouching tutorials show how versatile Photoshop is in transforming photos into stunning works of art. There are hundreds of other resources you can use but this set is all that you need to master the craft of performing beauty retouches, especially to portrait photos.
Visit our blog to learn more about photo editing.
Photoshop Tips. Our basic to advanced Photoshop tutorials are easy learn and follow.
More Features. We love to share stories to inspire photographers like you.
Services and e-Commerce Tips. Learn more about our services and gain knowledge from our e-Commerce tips.
Subscribe for More Insightful Tips and Offers from Ephotovn.
Receive Special Offers and Deals From Ephotovn
We hate spam. Only receive our Newsletter for the latest tips, deals, tutorials, resources and guides.
Related Post