Professional Freelance Photographer – How to Negotiate Rates?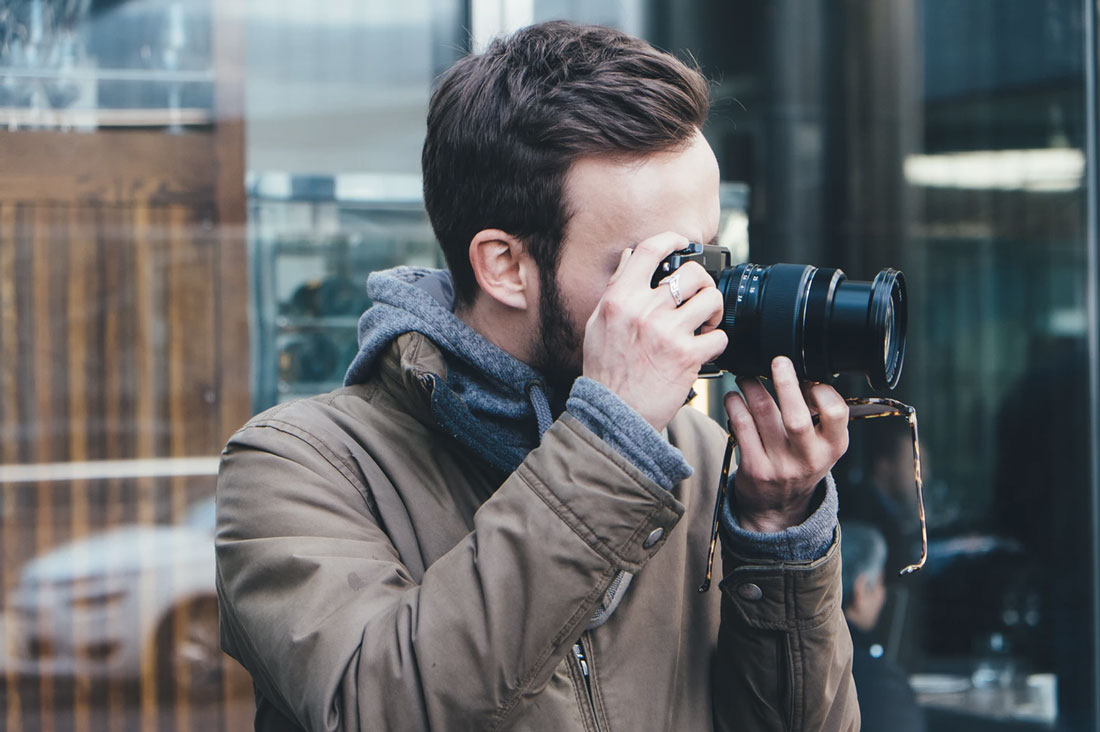 To some photographers, being able to choose the projects that you want and having full control during the creative process are enough reasons to work as a freelancer. Along with leading the vision, of course, is the task of setting your freelance photographer rates. Many freelancers, photographers included, find it overwhelming to negotiate their rates with clients.
Success in the photography business lies on how well you are able to anchor your price and reach an agreement with clients. Anchoring your price means you need to be able to convince clients to pay you accordingly. You have to be aware of your position so that your negotiations will be stronger as you divulge your freelance photographer rates.
Related Post: Photography Tips – How Much Should Photographers Charge In 2020?
Here are effective negotiation tips that you can use as you set your freelance photographer rates without getting intimidated by the client and other factors:
Charge Based on Value to Your Client
An in house photographer is paid usually by the amount of time spent on working every project. The photographer becomes an employee whose value is placed on non-specific photographer tasks. With a freelance photographer, however, you are paid based on the value of your expertise and skills. You are chosen by the client because they have come to realize that only a freelancer can take on the tasks that cannot be done by the in house photographer. Or that they really do not have an in house photographer to begin with.
You need to be flexible based on the needs of the client. For example, the client requires high-quality photos that are to be used in a major marketing campaign. You can charge either by the hour or per image basis depending on the output quality.
Related Post: How to Create Value as a Photographer and Entrepreneur?
To give you an idea, freelance photographers who are starting out usually charge $50-$150 per hour or $25-$125 per image. Professional photographers who were able to have paid projects before charge $75–$250 per hour or $75–$250 per image. Now, for photographers who have established a name over the years of experience and had accomplishments in the industry can charge as high as $250 per hour or up to $1000 per image.
 "Remember what we said last time, pricing is a process that utilizes data to eliminate as much doubt as possible for key stakeholders to make a profit maximizing decision" 

– Vivian Guo, Author of Value based Pricing 101: The Necessities and Your Pricing Strategy 
Highlight or Reiterate Your Skills and Quality of Your Work
As you can see, establishing freelance photographer rates is mainly based on the level of expertise you have as a photographer. The more that you are able to complete projects with the best photos, the more your skills and work quality are valued. This thereby allows you to name your price as a freelancer. You need to show the clients that anyone can take decent photographs but only a professional photographer can create great pictures that they want. It is essential that you are firm with your rates because you are putting a lot of effort in meeting the client's expectations. It is not easy to translate a concept into pictures so you must be able to make the clients understand that the project will not be a success without your skills.
"Photography is a spontaneous impulse that comes from an ever-attentive eye, which captures the moment and its eternity."

– Henri Cartier Bresson
Outline Inclusions on Your Rate
As a freelancer, you must be able to make every negotiation look and should be professional. Create a proper project proposal where you can outline all the services that you will do for the project. Outlining everything in ink, will give your clients a clear picture as to why you have put up such rates. Your work is not done as soon as you pack the shoot up. Remember that your services also include post processing for the final photos. Those shots will not be produced without your equipment. You also need to factor in the time you spent for the travel, actual shoot, and post production. The ton of work must be clearly stated on your proposal to clear up the misconception that a photographer's work only starts and ends with taking the photos.
"A good photograph is knowing where to stand."

– Ansel Adams
Bottom line
Once you are able to establish your freelance photographer rates, you can be confident on the worth of your work and not be afraid of being firm with your rates. Put more value into your photos by having a reliable photo editing company as your partner for all photo retouching services.
Free yourself from the tedious product photo editing process, background removal, and clipping path service so you can focus on expanding your freelance photography business.  Rest assured that, with Ephotovn's expert editors, you can impress more clients with professionally-treated photos.   
Grow Your Photography Studio. Partner with Us!
Ephotovn can assist you with photo retouching and services to help you grow as a freelance photographer. Check out these high end retouching photos and images Ephotovn worked on with some best freelance photographers today.
Receive Special Offers and Deals From Ephotovn
We hate spam. Only receive our Newsletter for the latest tips, deals, tutorials, resources and guides.
Related Post