Newborn Photography: A Complete Guide for Newborn Photographers
Newborn photo shoot is popular these days and it is proving to be a great business opportunity for budding photographers. We want to help you become a professional newborn photographer so here's a handy guide to help you start out in this fun and rewarding work of newborn photography.
What is Newborn Photography?
Just like any other genres of photography, newborn photography requires a number of skills and technical knowledge in order to get the best shots. But the biggest difference is that, when working with newborns there is risk of safety of the precious little client. A newborn is technically less than two weeks old, so you can only imagine how fragile the subject is going to be. So the main goal is to capture beautiful moments with such a tiny delicate human being and her keep it forever.
If you are interested about taking newborn photos, it would be best to learn as much as you can about it. You may have a lot of questions on how to become the perfect newborn photographer. Read along and you will find answers to some of the most important questions about taking newborn photographs.
Introduction to Newborn
Since it would be impossible to learn firsthand how to care for a newborn, (unless of course if you are already a parent and has experienced how it is to hold and basically act when you are with one) this video by top UK newborn photographer Elli Cassidy will give you basic and essential information you must be aware of before getting started.
It has great tips and tricks to ensure that you have prepared everything so that you can have a great photography session with the client.
FAQs about Newborn Photography
Whether you are a parent or a budding photographer, it will be helpful to know basic information about how newborn photography works. Here are fast facts about it that you must be aware of:
How much does a newborn photoshoot usually cost?

Typically, the costs for a newborn photo shoot vary by region. Hiring a photographer that specializes in newborn and baby photography would cost around $100 to $300 per hour. You may reach out to a photographer by phone, e-mail, or by personal consultation and inquire about rates. The cost may also vary according to the style, theme, location, type of image, and other factors set by the photographer and what the client requires aside from the one stated.

What age is best for newborn photos?

How do you do newborn photography?

What is the best camera for newborn photography?

What settings should I use for newborn photography?

What lens do I need for newborn photography?

Do you use flash for newborn photography?

How long is a newborn photoshoot?
Be Inspired by These Adorable Newborn Photos
It can be overwhelming not to have any newborn photography ideas when dealing with a client. Do not fret just yet and take a look at these samples to get you inspired from expert newborn photographers on Instagram.
1. Crying Pose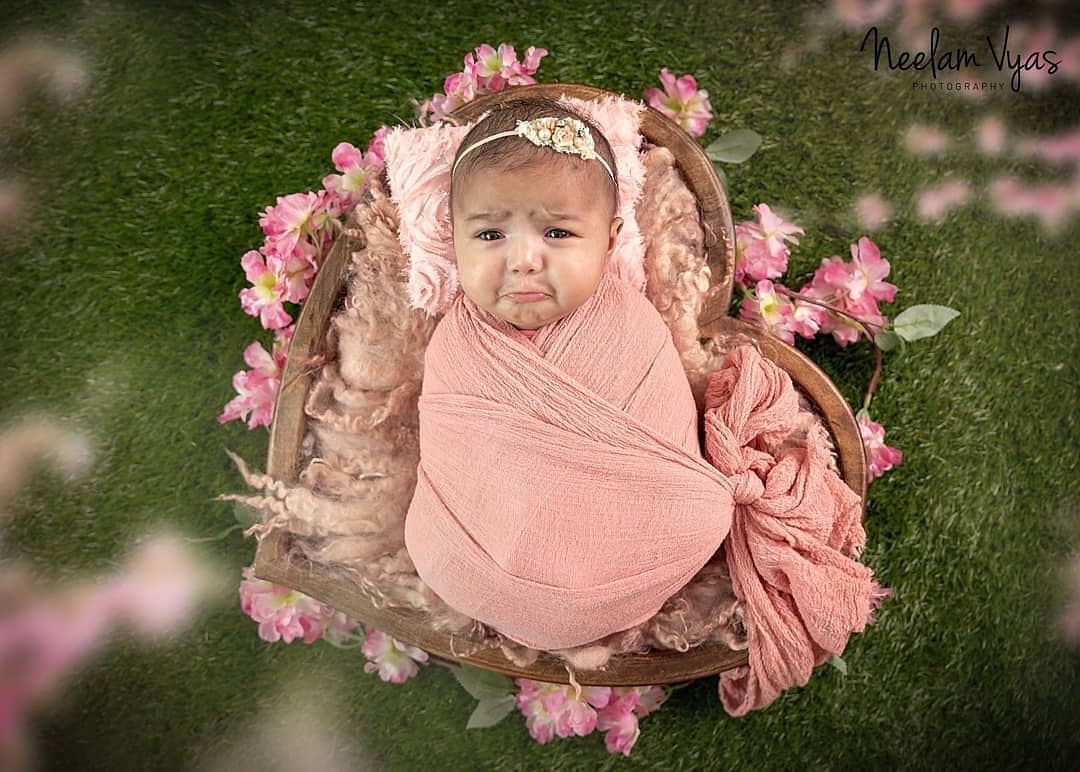 Source: @mommy_gobabyvibe
2. With a Toy Pose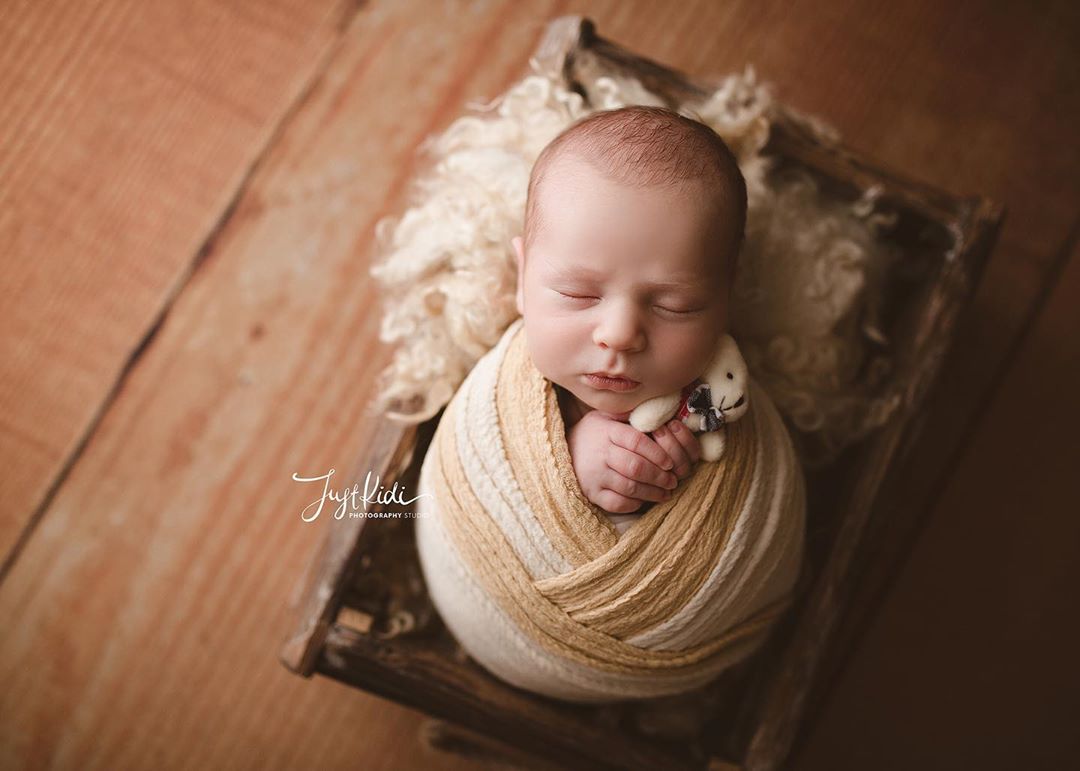 Source: @justkidistudio
3. Using Heart Cushion Props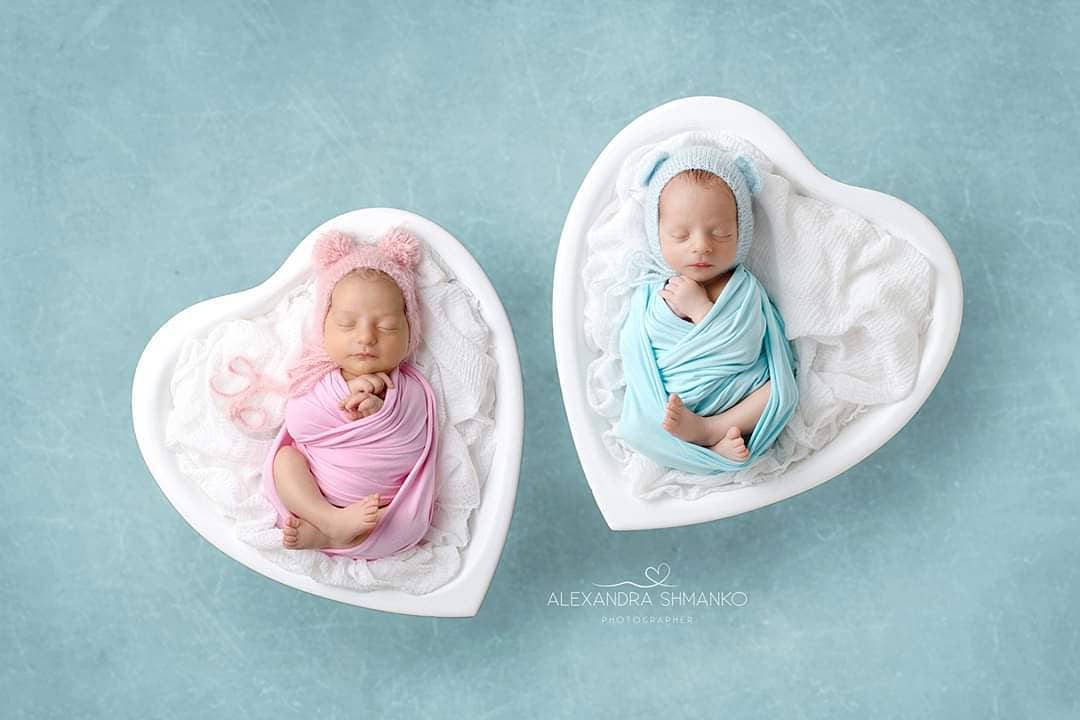 Source: @alexandrashmankophotostudio
4. Tushy Up Pose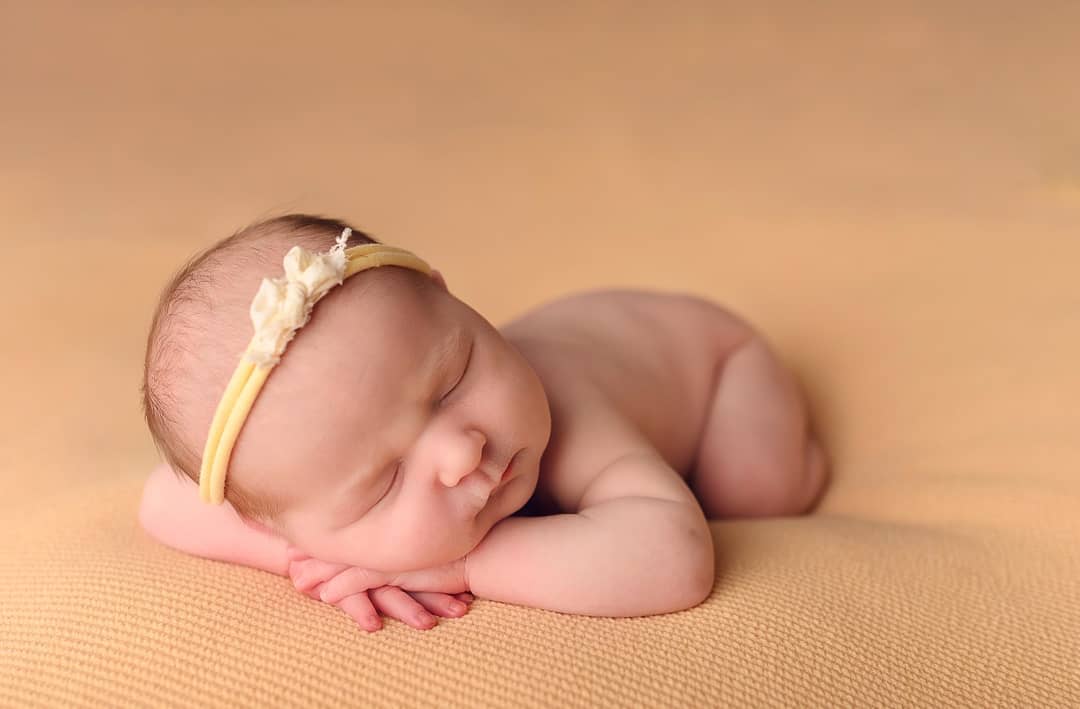 Source: @dawnphotography.com.au
5. Wrapped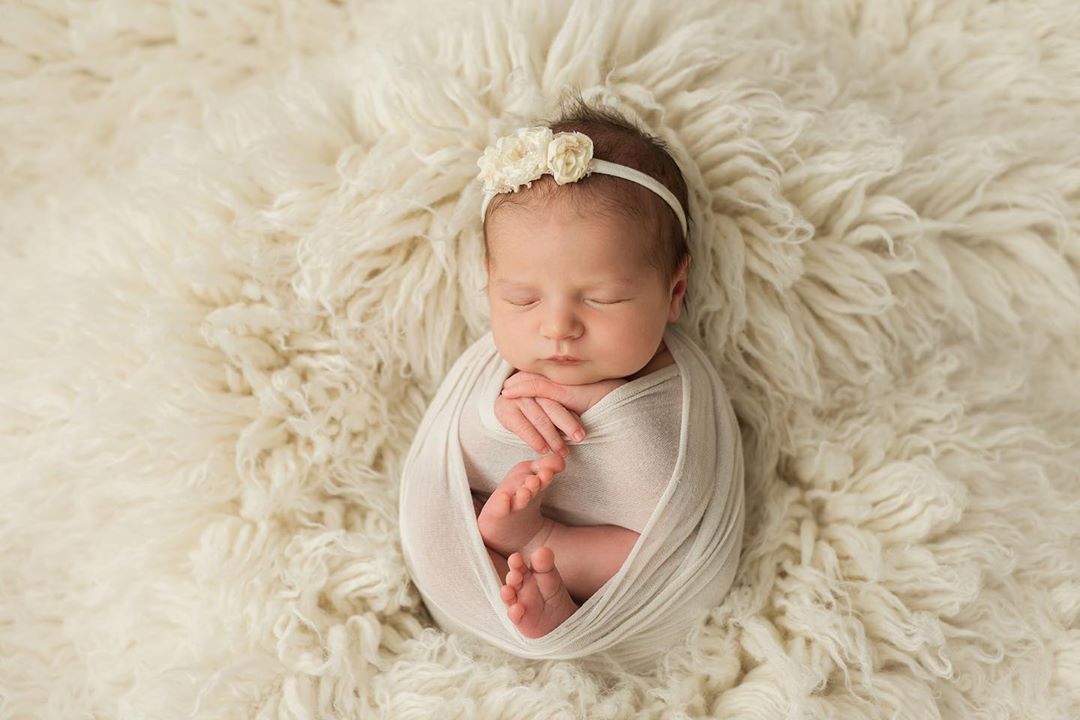 Source: @mari.kochereva
6. Sibling Pose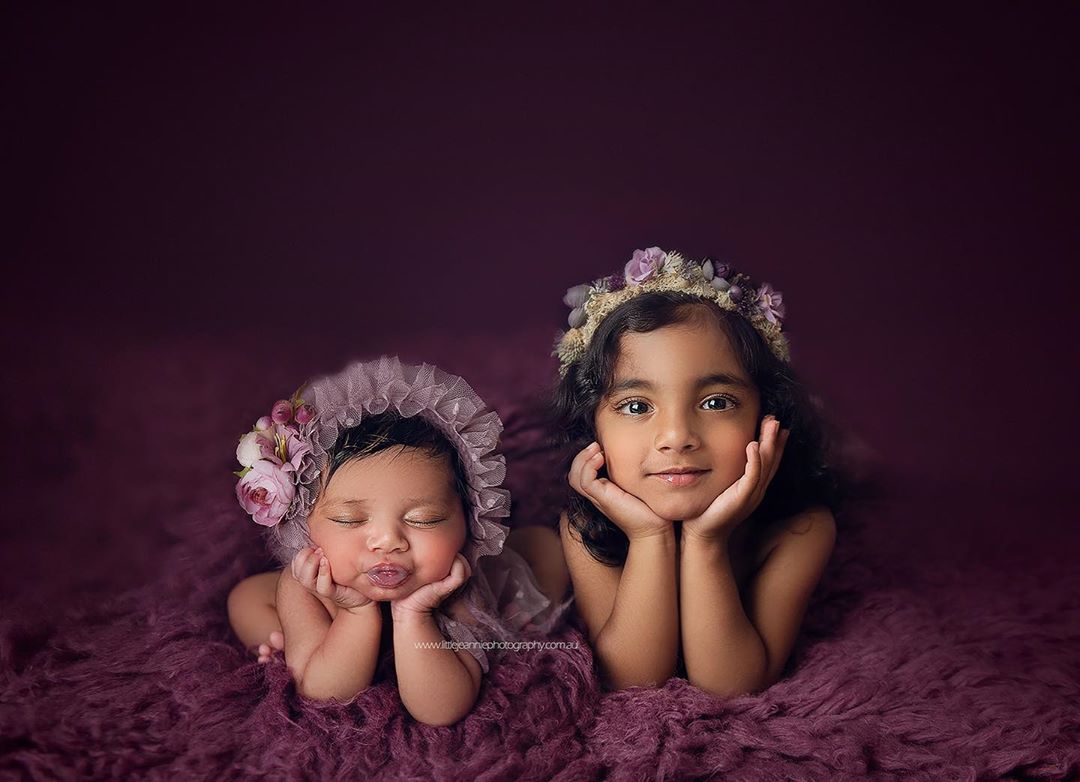 Source: @littlejeanniephotography
7. Yawning Pose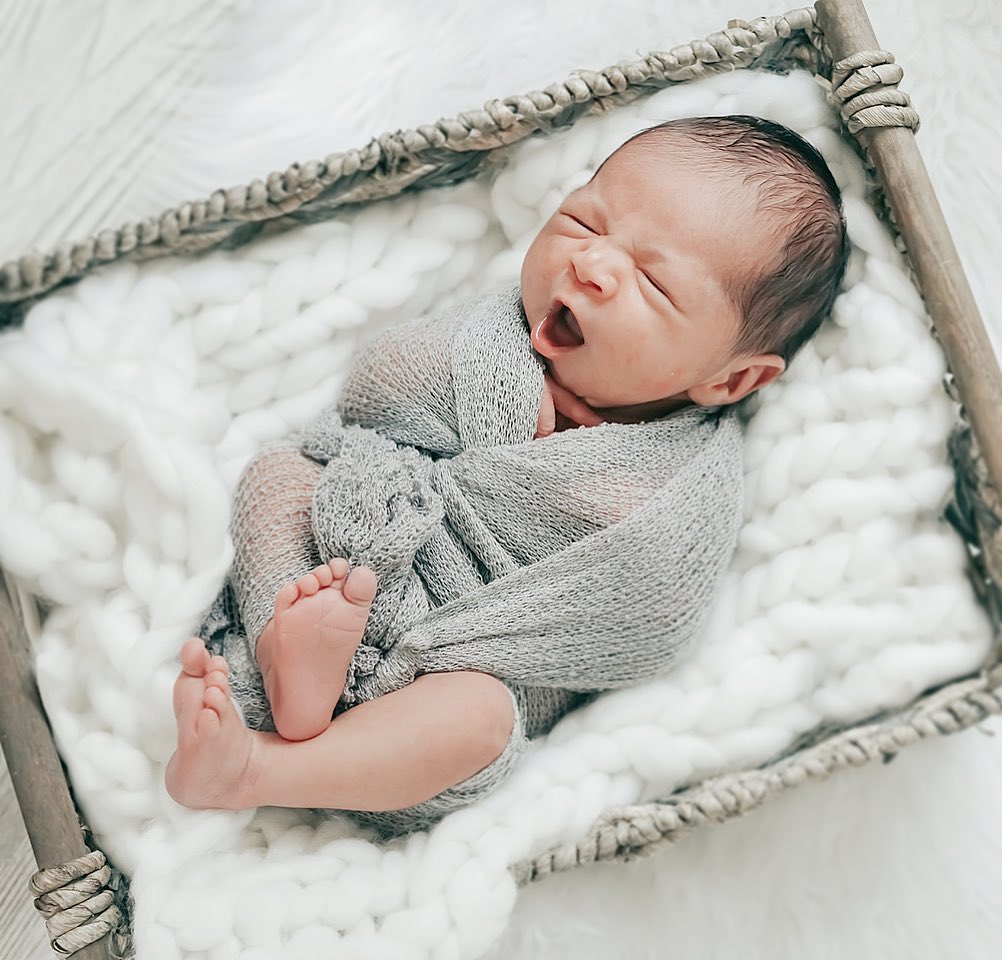 Source: @aprilcamilleslens
8. Birthday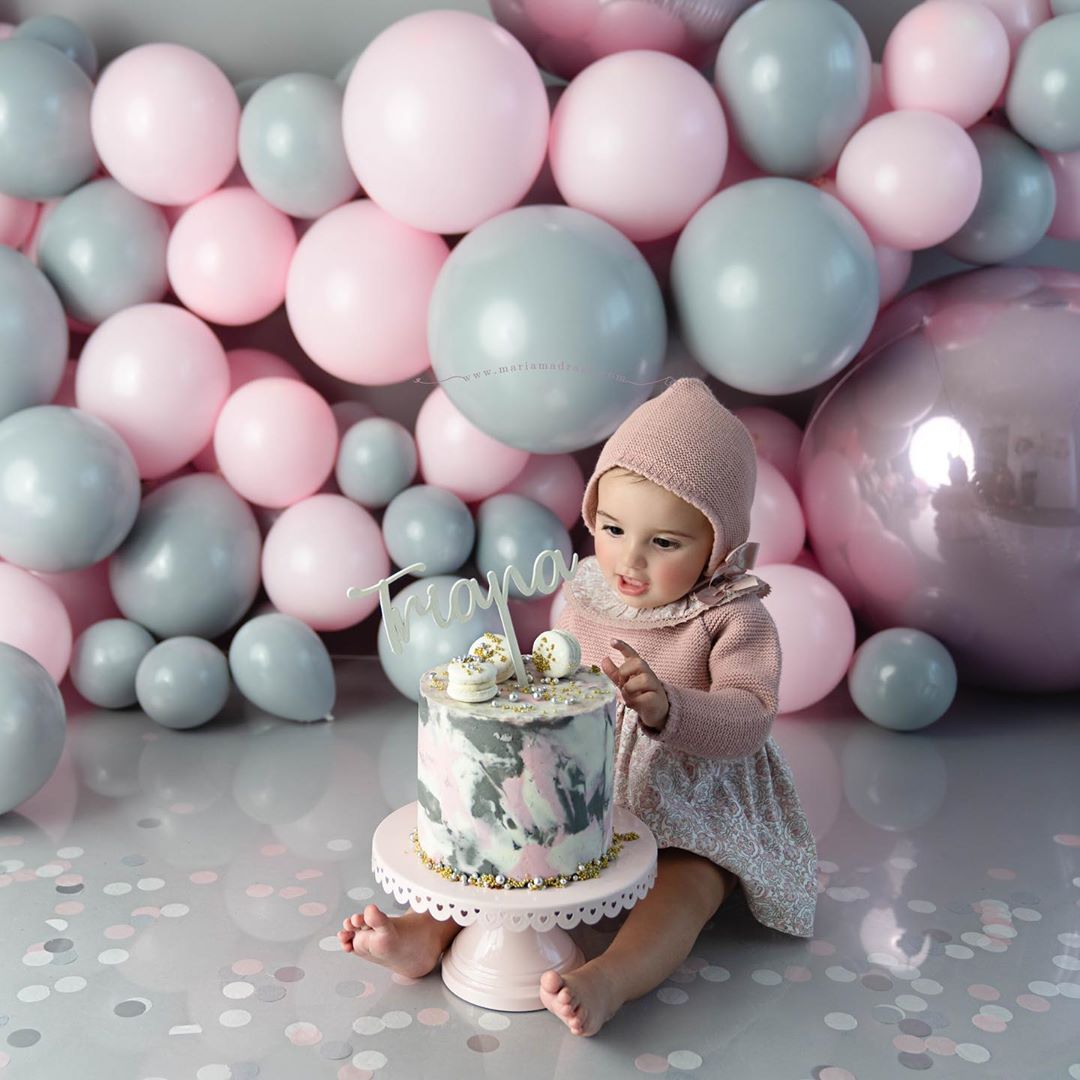 Source: @mariamadrazophotography
9. Chin on Hands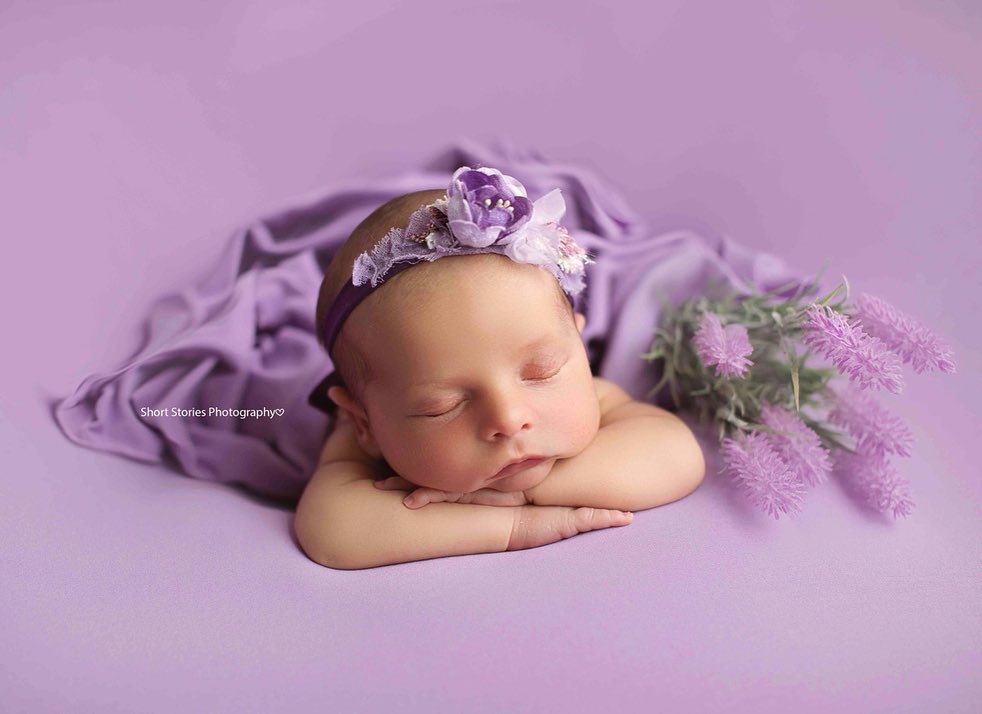 Source: @shortstoriesphotography
10. Playful Pose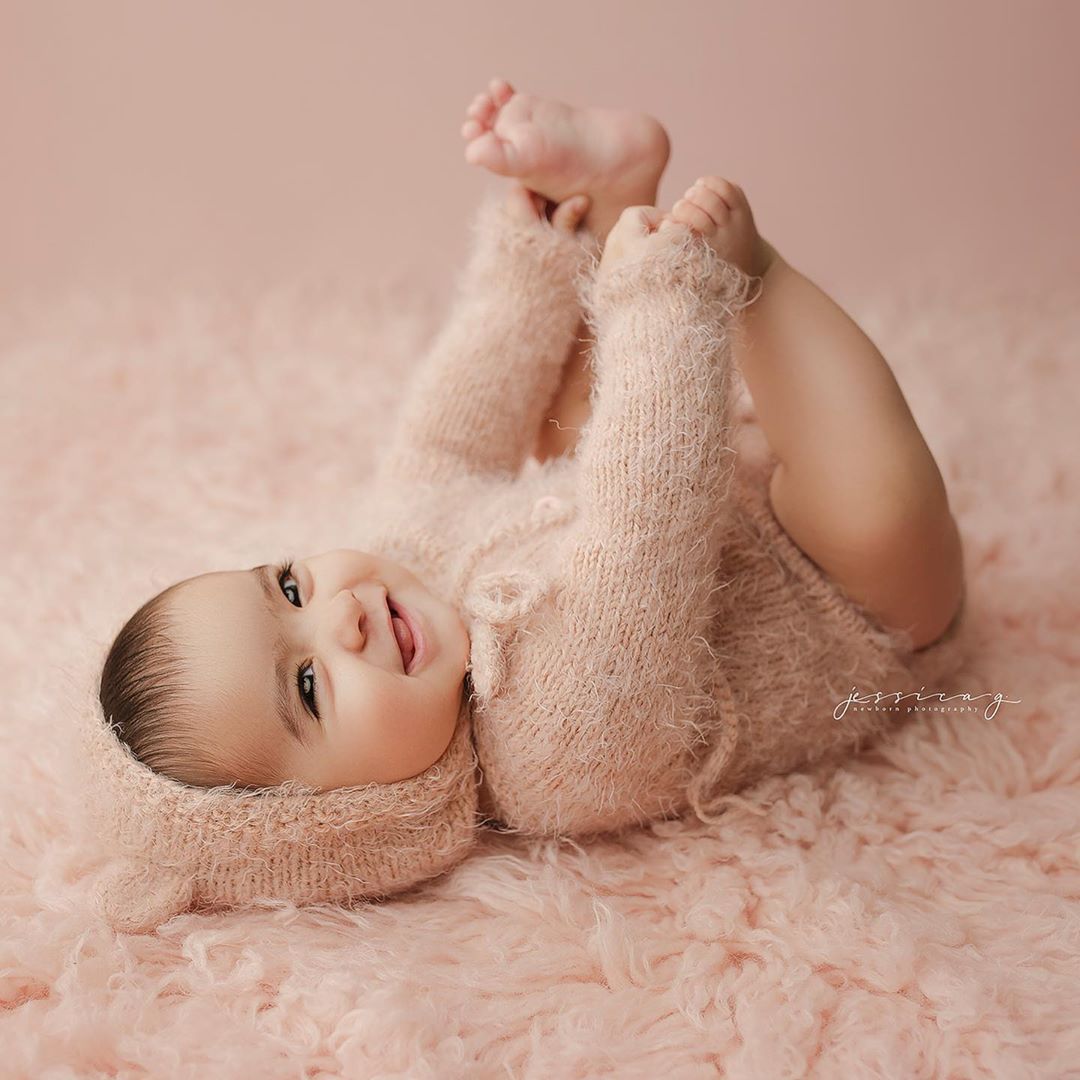 Source: @jessicag.photography
11. With Mom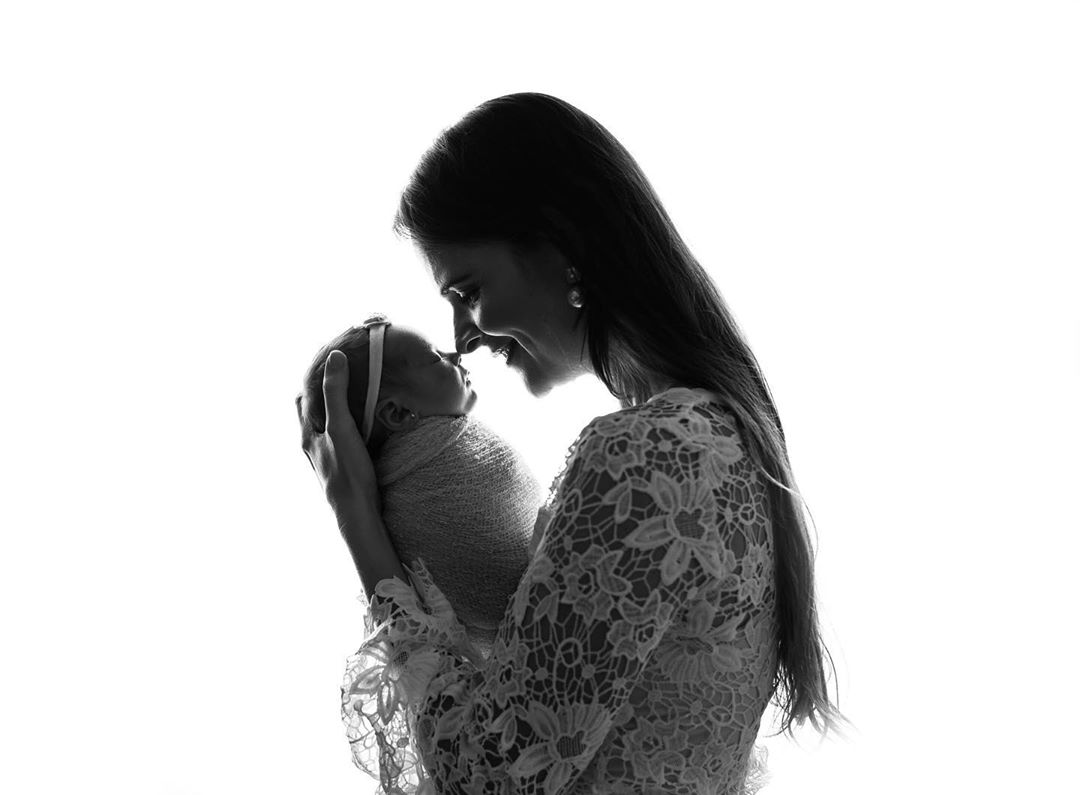 Source: @ramonmacedofotografo
12. With Dad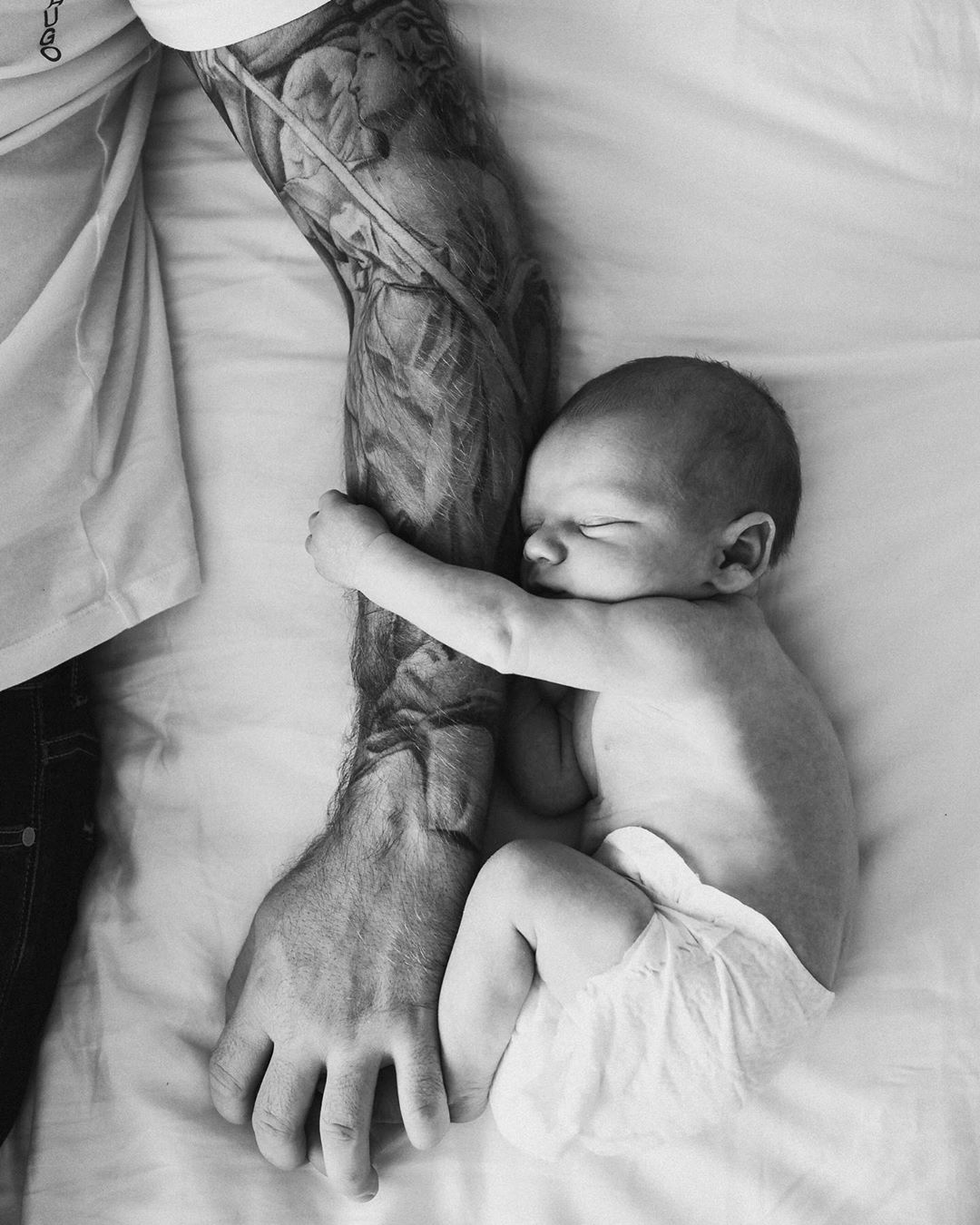 Source: @wigglypigletphotography
13. Whole Family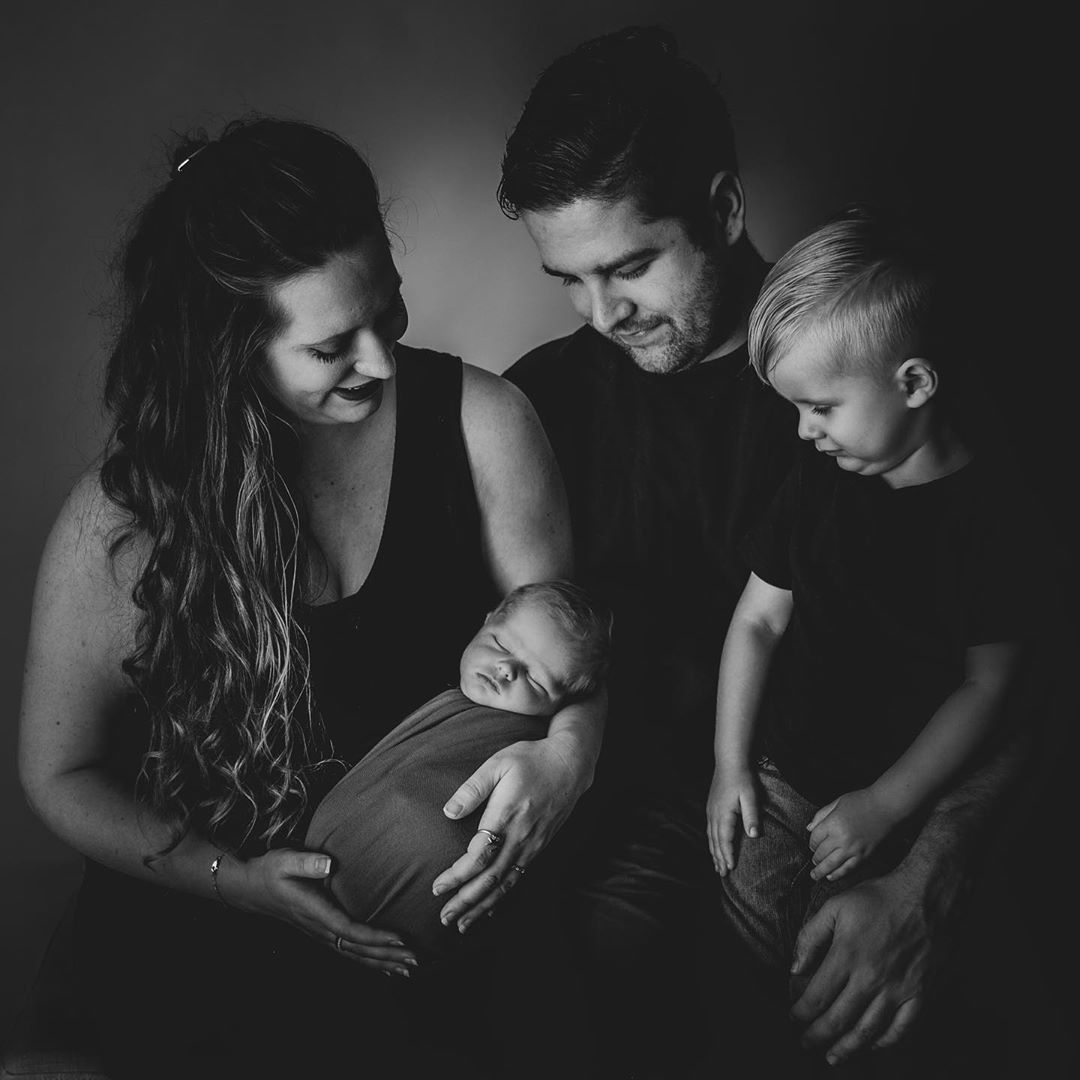 Source: @nicoleedwardsphotography
14. Sleeping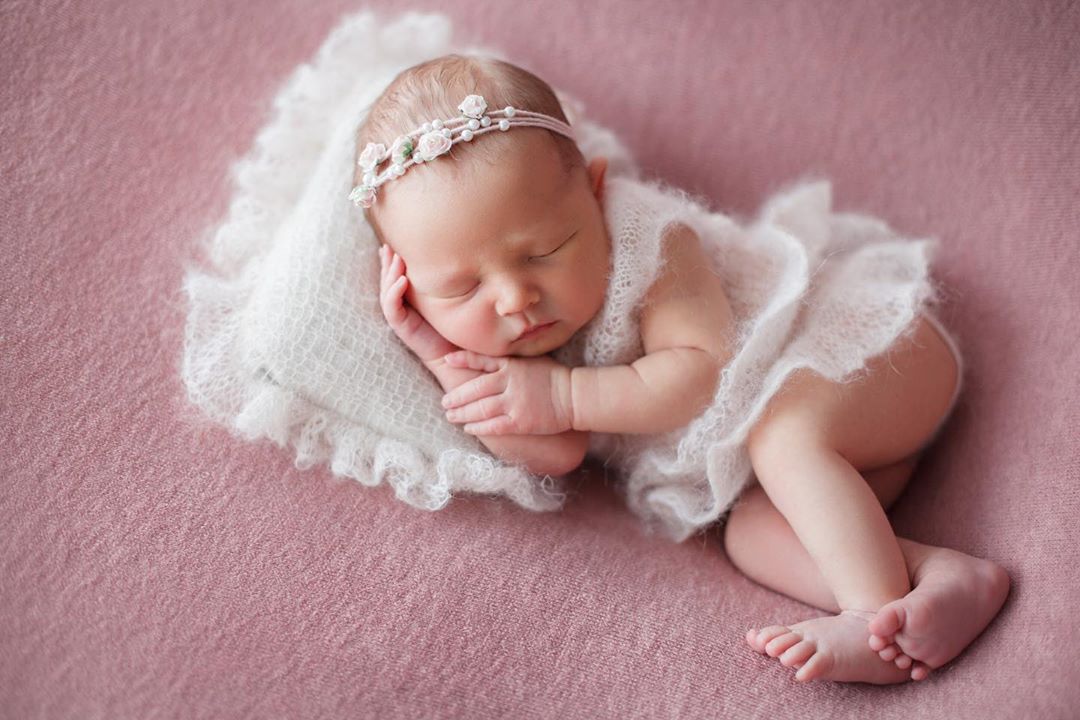 Source: @belik_photography
15. Full Length Shot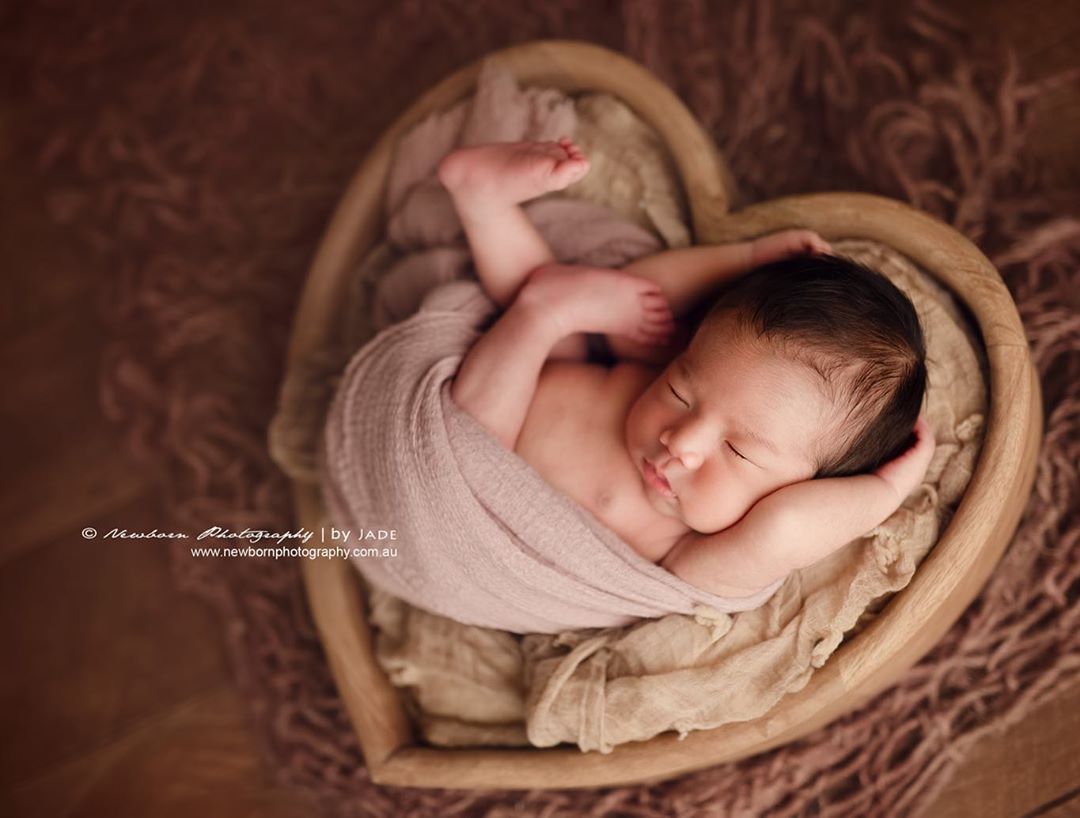 Source: @newbornphotographybyjade
Running short on ideas about how you can make a newborn shoot look perfect? You may want to check out the 'Gram and see how professional newborn photographers do it. Here are 10 Popular Newborn Photographers to Follow in Instagram for Inspiration.
Newborn Photography Tips
Ready for more tips? Here are some of the best ones to know by heart so you will be ready to take those adorable newborn shots.
Tip #1 – Camera Settings for Newborn Photography
Professional photographers do use Photoshop but most of those dreamy bokeh shots are largely caused by the camera. Here is a short but informational video on how you can create those dreamy blurred backgrounds when having the baby on a blanket or a beanbag.
Tip #2 – Lighting Setup for Newborn Photography
Wrong lighting can destroy supposedly good shots. Here are some tips to help you fix your lighting to ensure that you get great shots every single time.
Tip #3 – Newborn Photography Poses Tips
Unlike adults, babies cannot be instructed to take a pose. It is up to your skills to prop them up properly so that they look magical. Here is a helpful technique in wrapping the baby up so they can stay asleep most of the session and work on those poses without a fuss.  
Tip #4 – Newborn Photography Posing and Lighting Tutorial
A great behind the scene video of photographing a baby on a bean bag. Learn about the techniques on how to settle the baby into an adorable pose and how to adjust the lighting for the best effect.
Tip #5 – Props for Newborn Photography
Unlike other kinds of photo shoots, photographing a newborn requires the use of props that are both lovely to look at and safe. Do remember that not everything you see on photos is real! It is never safe to have the baby hanging on hammocks or propped in all sorts of objects. They're Photoshopped, people, and it is a technique called composite. Now that's been cleared up, there are, in fact, many safe props you can use around a newborn. Here are 12 cute props you can try out.
Tip #6 – Newborn Photography Ideas
Newborn babies are the cutest, no question about that. Here are some concepts that you can draw inspiration from for your next session. 
Tip #7 – Newborn Photo Retouching Tips
Although newborns are adorably perfect, they sometimes have flaky skin and blotchy red patches, they are normal by the way, that can be fixed using photo editors. Here is a video on how you can do a light retouching to help make babies look their best.
Tip #8 – How to Add Digital Backdrop to Newborn Photos
There are hundreds of things that you can add to a newborn photo in order to make it as cute as possible. Learn about how you can add a digital backdrop in this video.
Tip #9 – 10 Newborn Photography Tips to Capture Perfect Baby Photos
So if you are a photographer not ready for the action in newborn photography, here are some tips for you.
Resources for Newborn Photographers
It can be overwhelming when you are just starting out taking newborn photos. Check out these resources for great tips and ideas on how you can perfect your own techniques in newborn and baby photography.
Resource #1 – Starting a Newborn Photography Business
This is an inspiring video of a full-time photographer that shows how she started in her photography business and how she came to love having newborn babies as her subject. You will learn about tips and tricks that concern everything from props to backdrops, photo shoot make up, outfit, and more.
Resource #2 – 5 Questions to Ask Before You Start Newborn Photography
On the verge of starting out your journey as an infant photographer? This video answers 5 of the most crucial questions you need to ask before taking that leap.
Resource #3 – 10 Books to Learn About Newborn Photography
Some photographers find books as the most useful tool in learning about photographing newborns. Here are ten books that both professional and newbie photographers can start learning about. Parents and individuals who just want to take personal photos of charming babies can also learn a lot from these books.
Resource #4 – Free Newborn Lightroom Presets
Photographing a newborn is both fun and exhausting. Here are free Lightroom presets so you can easily edit newborn photos. These presets are very versatile and can be used for both studio and location shots.
Resource #5 – Free Photoshop Photoshop Actions
It is beyond description how newborn photos are able to bring love and joy to anyone who sees them. Make sure to make every photo a treasure by using these free Photoshop actions to edit your shots.
Bottom Line
Photographing a newborn baby is fun but it can be extremely difficult, especially if you are just starting out. What you must keep in mind is that safety is your immediate priority. Infants are very fragile and you must take extra measures to keep them safe at all times. These tiny individuals also need to be comfortable in order to cooperate during a photo shoot session. Plan ahead of time by timing your session perfectly, make a list of possible poses, discuss with the parents about the outfits, and be resourceful and creative with your shots.
Mind the technical aspects as well so you must prepare your gear such as the camera, lenses, settings, and lighting. Be as flexible as you can be as a photographer by never getting tired of learning about your craft. Read or watch as many resources as you can find so you can widen your perspective and be more open to new ideas that might help you take the best newborn photographs.  
Ephotovn for Newborn Retouching
While it can be fun to do those little photo shoots, it can also be tiresome and all you want at the end of the day is to rest and recharge for the next shoot. This can be a problem because being tired could hinder you from being productive. Being physically down will also limit your creative juices and this should not be the case if you want to work with more clients. Here's where Ephotovn can be your ally in being the best newborn and baby photographer in town! Do not let physical stress limit you by having our team onboard your journey.
Ephotovn offers professional photo retouching services that are specifically intended for newborn photos. Our expert photo retouchers can do both simple edits and complex Photoshop composites. Discuss with us your concepts and we will gladly do our part in achieving it. With years of experience in the business, we can guarantee only the highest quality of results. Rest assured that your photos will turn out as magical as they can be.
Ready to work with our awesome team? Contact Us Today!
Receive Special Offers and Deals From Ephotovn
We hate spam. Only receive our Newsletter for the latest tips, deals, tutorials, resources and guides.
Related Post