Through the Lens: Expert Tips From Newborn Photographers
Newborn photographers are one of a kind. They devote themselves to capturing adorable moments of babies in their early weeks for parents to have something to remember by. This photography genre is enjoyable but also extremely challenging given the fragile state of the subject.
Since babies are delicate and surprisingly unpredictable, a lot of preparations, safety precautions, and even waiting times are rendered during the shoot. That is why newborn photographers have many qualities in common: they have loads of patience, creativity, and resourcefulness. Though it might be a difficult task, these qualities of newborn photographers produce a work of art that give parents something far more valuable than any material possession.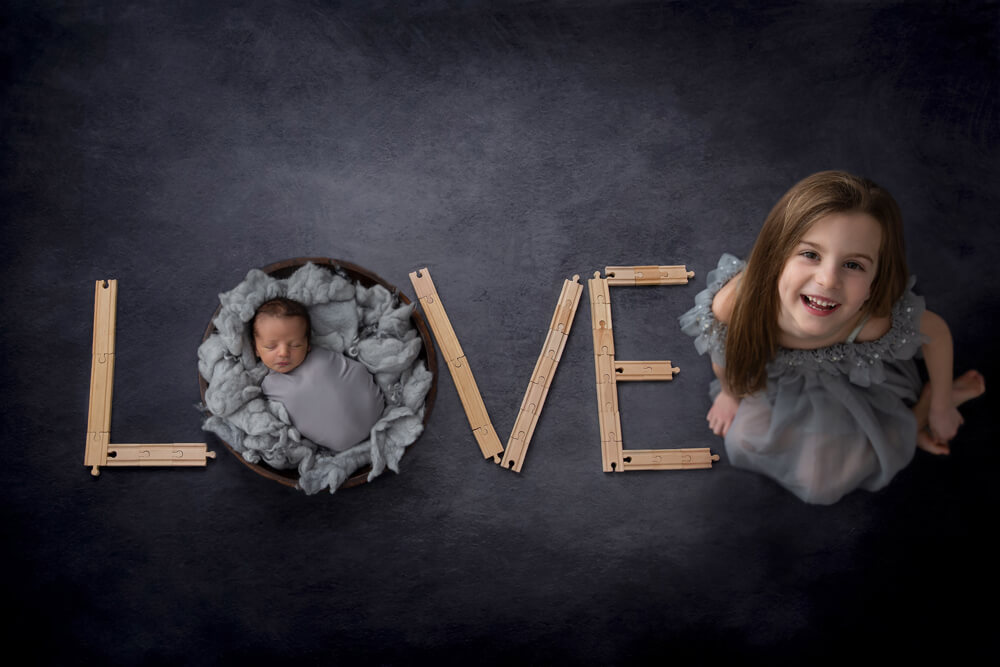 The newborn photography industry has blown up in recent years, it became more popular all thanks to the celebrity-driven glamorization of pregnancies and babies. Many were inspired with Demi Moore's pregnancy photoshoot with Vanity Fair in 1991, where she was photographed while lovingly clutching her belly. The power couple, Brad Pitt and Angelina Jolie also had a cover on People Magazine in 2006 with their lovely daughter Shiloh.
From then on, more newborn photoshoots were booked and not only among these famous celebrities. Indeed, newborn photography has gone mainstream. Baby photography has bloomed everywhere and it became such a hit opportunity for photographers with specialization to pregnancy, newborn, and family photography. Such a trend became a good opportunity for photographers to expand their expertise and services.
If you are a passionate photographer who has taken interest in this field, then a financially and emotionally rewarding photography business may be upon your reach. Read along to gear you up as you begin your journey as one of the top newborn photographers in town.
Take it from the Experts….
How else do we learn newborn photography if not from the experts? From hereon, you will learn valuable knowledge and key points from our featured photographers that will help you grow in your newborn photography career. You will also get more ideas on how to handle babies during newborn shoots and be inspired by their experiences and passion for their craft.

With the current market for newborn photographers, it is fairly safe to say that it is possible to earn more in this field compared to other types of photography. Most newborn photographers charge around $100 to $300 per hour and this can go up depending on the theme and other factors. Some newborn photographers offer their services in packages too, particularly if the photoshoot will include other family members.
The key to knowing how much to charge as a newborn photographer is to never go significantly higher or lower than what the competitors charge in your area. Set fair rates and always draft contract templates for a smoother transaction with clients.
Starting a Newborn Photography Business
Working with a newborn requires very special care. It would be a lot of help for you to be aware of the following before embarking on this challenging photography business:
1. Hygiene is everything. Newborns have extremely compromised immune systems thus the need to keep every item around them clean and sanitized at all times. They also have very delicate skins so to handle them untrimmed fingernails means unacceptable.

2. A heater and a white noise machine is one of the best investments in this business since babies cooperate better if they are kept sufficiently warm and comfortably soothed.

3. An extra set of eyes and arms is always a great idea. You must never shoot alone with newborns. An assistant, especially the parents help secure the baby and keep it safe throughout the shoot.

4. The family is always involved. A session with a newborn is also a momentous occasion for the whole family. Whether it is the first child or otherwise, it is nice to make it an opportunity for a family photoshoot. It would help if you would consider studying about taking family portraits as well so you can expand the business.

5. Be prepared, have a program ready. One of the simplest yet effective newborn photography tips that you must know is to prepare a referral program in place. If you are just starting out, it might not be enough to rely on your marketing strategies alone. Offer incentives to the current clientele in exchange of passing along your company to other parents who are looking for newborn photographers.
Important Tips for Newborn Photographers
Becoming a newborn photographer does not just happen overnight. There are essential things that you need to learn about as you take your baby steps (pun intended) in the business.
1. Get to Know the Model. Unlike shooting with adults, newborn babies cannot be directed. Understanding babies and how they become comfortable in the new environment is the most essential factor in succeeding in this field of photography. Creating beautiful images is only the secondary goal because the focus is always on maintaining the safety and comfort of the baby. After all, newborns are naturally adorable and the best way to make the sessions flow with ease is by creating the perfect environment for them.

2. Study the Business. Even if you have the talent and skills needed to succeed as a photographer, a few additional proficiencies and knowledge will definitely help in this highly competitive niche. First off, you must be prepared to run the business from the ground up. Be a smart entrepreneur by studying your market and tailor your marketing efforts accordingly. Learn to be the customer service representative, be your own PR team, create a website, be both the CEO and the administrative assistant, and all other works that encompass the business.  It pays to learn the ins and outs of the industry, especially if you are going to run it on your own or is going to start with only a few key persons on the team.

3. Gear Up Properly. It is a must that you have the right photography gear, props, editing software, and other stuff for photoshoots. Talent covers only half of the journey of a photographer. You must be armed with the right equipment to get those prized shots that successful newborn photographers got. It is business after all and you must be prepared to shell out money for the unavoidable expenses. You must consider investing in a professional camera and basic props such as space heaters, beanbags, blankets, hats, headbands, baubles, and accessories. Remember to buy items that are safe for babies. Always take into consideration the fact that newborns have extra-sensitive skin and are more fragile than older babies.

4. Research About Posing Basics. While you cannot force a newborn to strike a pose, you can always learn how to handle their delicate bodies properly and move them in specific poses. It would help to discuss with the parents about the inspiration behind the photoshoot. Ask questions and plan out how the creative shots are to be executed. Never forget the general rule which is safety first, as always.

5. Consider Outsourcing Post-Processing. What makes photographing newborns more challenging is how photos seem to need a lot more attention during post-processing. Since they cannot pose on their own and they need to be held most of the time, more advanced photo editing and retouching are needed. Only a skillful photo editor will be able to make creative composites out of raw newborn photos. There are also more difficult Photoshop techniques that must be used to remove objects that serve as supports, such as hands.
Instead of piling up editing tasks and giving up potential customers, a smarter way to keep on top of the business is by delegating the post-processing to a reliable photo editing company. Not only will it relieve you from the tedious photo editing and retouching tasks, it is also a cost-efficient method rather than hiring a full-time photo editor who can be overburdened by the sheer amount of work to be done. Check this out for more about outsourcing newborn photo retouching.
For Parents: Choosing a Photographer for Your Baby
Knowing who to hire to take newborn photos is as crucial as the photo shoot itself. Keep in mind that the photographer will not only take photos but will also care for your baby the entire time. Here are the top things to consider before making the final decision for a newborn photographer:
1. Safety. Choose a photographer who prioritizes safety above all else. It is okay to ask about what preparations the photographer does before a newborn session. You have to make sure that the photographer is qualified to handle your baby. Some photographers even go at lengths to get certifications and in-depth training in newborn safety, have immunization shots, and are very particular with studio cleanliness.

2. Experience. Although there are promising photographers who are new in the industry, it is perfectly fine to look for someone who has enough experience to be called an expert in this field. Having inexperienced photographers can result in drastic results not only with the photos but more on the way babies are handled during the shoot. As parents, taking into consideration the photographer's level of experience is smart and appropriate.

3. Style. Find a photographer who is on the same range as you, style-wise. It is essential that you both agree about the theme, poses, and even the props that are to be used with your baby. It will be less stressful on your part if you do not need to worry about how the photos will turn out just because you have opposing ideas with the photographer.

4. Budget. The cost of photographing newborns can vary according to a lot of factors. It would be helpful to scout around to see the range of the rates and see which one works with your budget and the earlier mentioned considerations.
Receive Special Offers and Deals From Ephotovn
We hate spam. Only receive our Newsletter for the latest tips, deals, tutorials, resources and guides.
Related Post