11 Effective Ecommerce Tips to Present Product Images that Boost Conversions
How you present products in the website can help consumers into buying. This is why it is essential that product images look realistic and pleasant at the same time. There are product photos and there are effective product photos. You should not only be armed with the usual photos because most of the customers will look for the best photos before placing an order.
E-Commerce Product Photos in Statistics
It was in the summer of 2011 that the importance of visual content marketing started to make waves. Many online campaigns, such as paid to click advertising, have peaked and passed but the use of product images in most marketing campaigns still remains.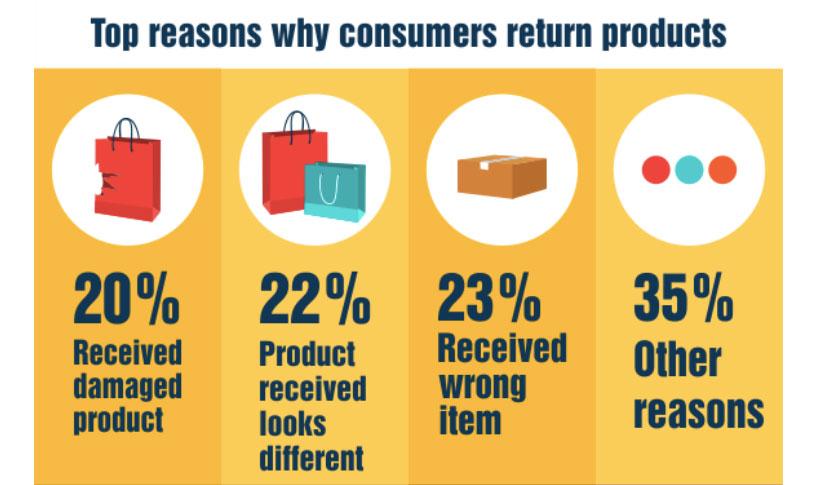 Image Credit to: https://www.invespcro.com/blog/ecommerce-product-return-rate-statistics
22% of online product returns are coming from unsatisfied customers who said that the products they received looks different. This number can be reduced if product photos are accurately presented on the website. Some companies order a lot of photo editing services that they tend to forget how the customers demand for truthful advertising. Sometimes, it is enough to have only a background removal service just to get the customers to focus on the product itself.
The human brain is able to process images faster than it can read and comprehend words. This fact should teach companies to focus on creating visually-pleasing product photos than posting lengthy product descriptions.
Image Credit to: https://buffer.com/resources/a-complete-guide-to-creating-awesome-visual-content
Marketing campaigns that contains images effectively boost engagement and interaction. It can be in the form of a tweet, blog post, or articles that are posted on social media, discussion boards, forums, and other sites frequented by customers.
11 Best Practice Tips for Effective Ecommerce Product Images
There are best practices that can train you to have effective e-commerce product photos. It is an ROI-efficient method that can accomplish many things, including boosting sale conversions. Here is a list of to-do things in evaluating and improving your product photos:
1. Show the product in different angles.
Buying online is difficult for the customers since they cannot hold the product. Showing different angles of the item can help them see all the details. You should be able to anticipate what the prospect buyer looks for. If you are selling a kitchen appliance, for example, all the buttons should be shown and other parts that most people would inspect when buying such products.
Image Credit to: https://www.levi.com/US/en_US/
2. Provide a close-up product photo.
Aside from making the product look life-like, it is easier for the customer to inspect the item closely even without touching it. It also gives them the reassurance that you are selling exactly what they want. You might need to have a background removal service just to be sure that they do not get distracted while viewing the photo up close.
3. Provide photos for every color or style of the product.
If you have a lot of variations for each product you sell, you can ask the image editing service provider to do more than a background removal service for you. They can digitally change the colors of the product after a clipping path service. This is an easier option rather than taking a picture for every product variant.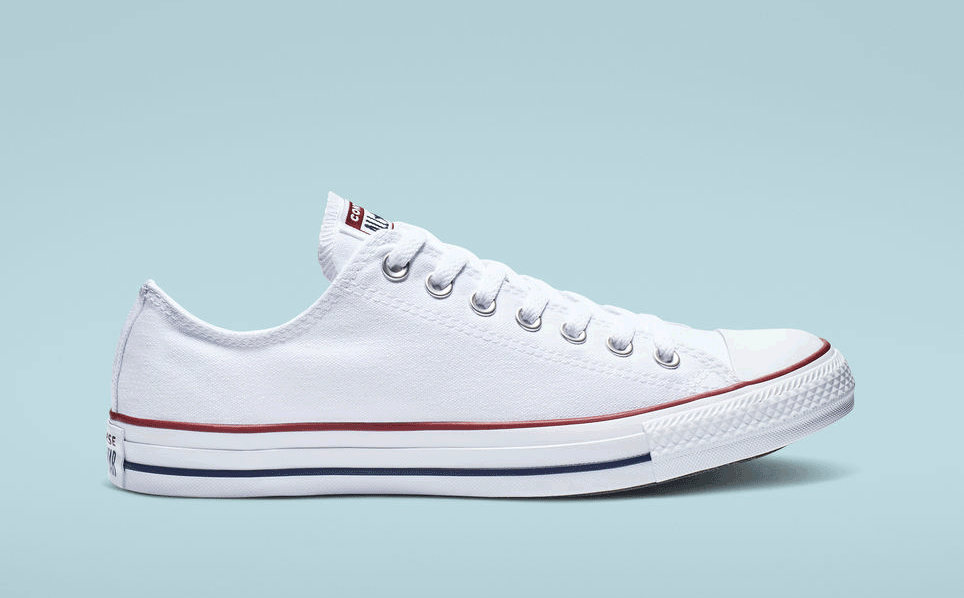 Image Credit to: https://www.converse.com/
4. Get high-resolution photos to allow zooming-in on the details.
Some customers are more difficult to please than others. They may get too meticulous and will want to zoom in closely on the product photo in order to check the labels and other details. Some image editing services may scale down the quality of the photos after post processing them. This is not acceptable because customers tend to lose interest for poor-quality photos. If you are using a background removal tool, make sure that the quality of the image should not be affected in any way.
Image Credit to: https://www.samsung.com/us/
5. Be consistent in your branding style.
One of the ways to make an e-commerce site look professional is by having consistent styling for the product photos. Get a professional background removal service so you can have a uniform background for all products. You may also ask for the photo editor to put watermarks that bear the company logo or your shop's name. This will not only show ownership of the photos but will also assure clients that you have actual products to show them. It will increase their confidence in your site that you are not fraudulent nor selling items that are different from the pictures.
6. Choose a professional photographer to take product photos.
Customers can tell if the photos are done by professionals or an amateur. They can even tell if photos have undergone professional editing. There is comfort in knowing that the company is keen on providing only the best for their clients. Customers will more likely to choose professional-looking photos over anything else.
7. Have professionals retouch your product photos.
Product photography does not end at the actual taking of photos. There will still be a need for post processing in order to make the photos fit for e-commerce use. 38% of customers prefer a white background on product photos. This can be achieved when a professional performs a clipping path service. A professional background removal service can also help if you want to have photos that are ready to be uploaded in big e-commerce sites like Amazon and eBay.
8. Show product reviews.
Shopping online can be risky because of many unsatisfied experiences of some shoppers. New customers will be reassured about your reputation if they can actually read the evaluation of previous customers. This is why you should include a portion in your site where customer reviews are shown. You can actually send a feedback form to every customer who bought from your site in order to have an idea about their buying experience. Aside from using it as a learning platform for you to improve your services, it can also be a way for you to boost your sales, when they tell you about their positive experience on your site.
9. Be mindful of image file sizes.
You cannot just have any type of photo and upload in your website. As you send the photos for a background removal service or other image editing services, always see to it that the photos will meet the website standards. They should be optimized for website use so that they do not look pixelated or distorted in other ways. More than this reason, the product photos should not cause the site to slow down.
Online shoppers choose to buy from e-commerce sites because of convenience. It defeats the purpose of shopping in a breeze when a site is slow in loading the photos. It will badly hurt your site statistics if the customers choose to find another site to buy products from.
10. Follow the basics of image SEO.
Image SEO optimization is not all about having your photos fit for uploading on the website. What you need to do is have your photos undergo a resizing service in order to preserve its quality.
Aside from quality background removal service, find a photo editor that also offers a complete package of professional photo editing solutions including image resizing and website optimization for high-quality product photos. All your photos should be optimized in order to rank high on Google and all other image search engines.
11. Do not get in trouble over image rights issues.
It is a basic practice to always make sure that you have the rights to use an image on your website. You might find posts from customers who are wearing or using products that were bought from your site. Before taking a screenshot or uploading those photos on your site, get their permission first.
Increase Sales with Better Product Photos
Over the years, it has been proven that amazing product photography can help increase e-commerce sales. Having the best-looking photos makes you confident in what you are offering the buying public. The customers, on the other hand, will also be confident in their decision to buy from your site. It may look complicated at first but it is quite easy to make sure that you have high-quality photos for your website. You have this guide to evaluate how your photos fare in the game. Let this list be your holy grail in presenting all of your products.
It also helps that there are image editing providers to help you out. Do not discount their ability to provide a professional touch to your photos. Services that is as simple as a background removal service can go wrong if not done right. Should you choose to have the assistance of a photo editor, see to it that you are choosing a company because of their reputation in the industry. Do not be swayed by the cheapest rates because quality photo editing does not come cheap. You can check for packages, instead, so you can have affordable rates especially if you are ordering in bulk.
Get the most out of your product photos by having only qualified and experienced photo editing professionals touch them. Ephotovn offers high-quality background removal service as well as plenty of other high-end photo-retouching services to get your photos e-commerce worthy.
Learn More About Our Ecommerce Photo Retouching and Editing Services
Receive Special Offers and Deals From Ephotovn
We hate spam. Only receive our Newsletter for the latest tips, deals, tutorials, resources and guides.
Related Post