Get Affordable & Professional Clipping Path Service in USA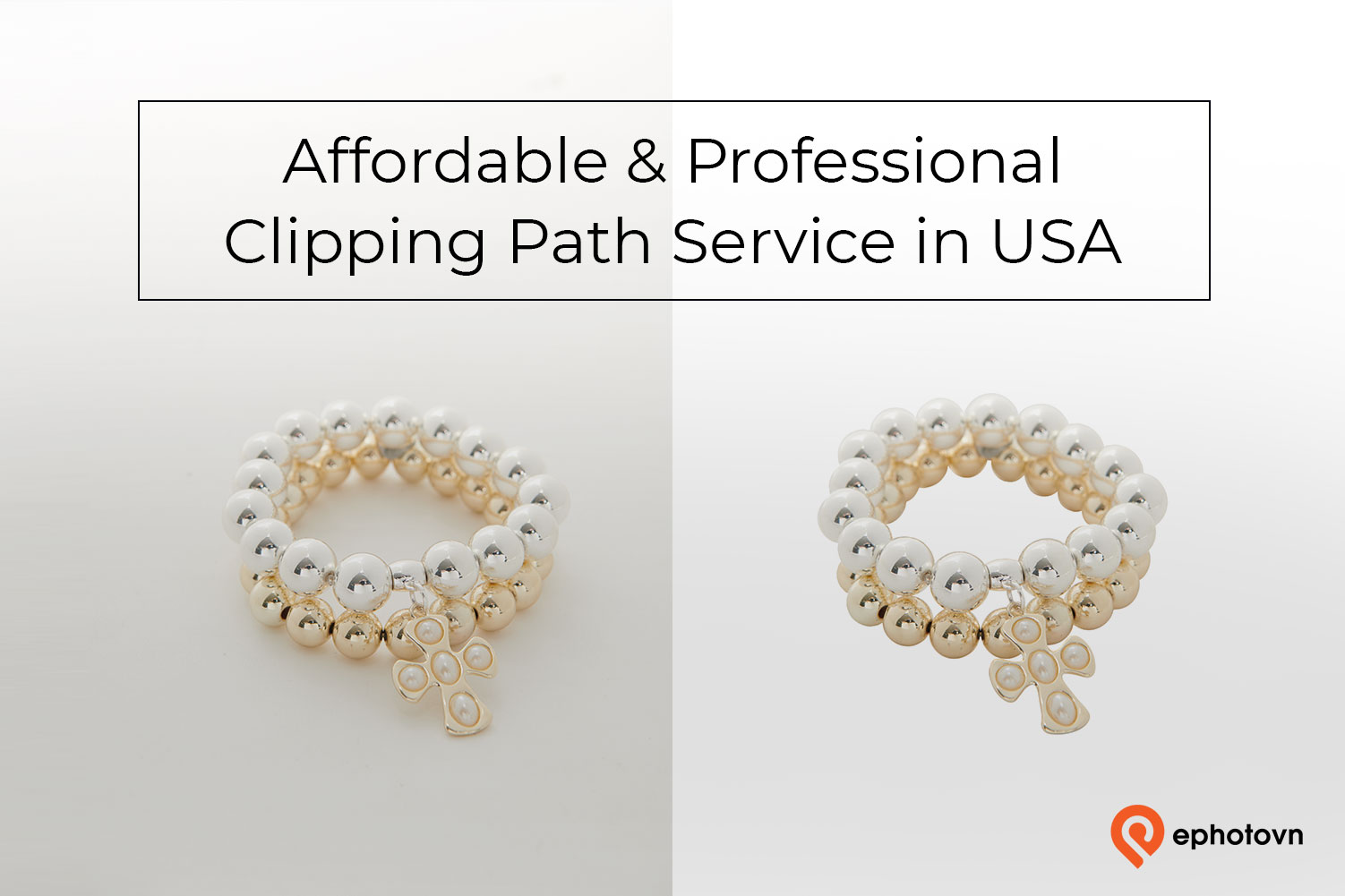 Executing clipping path services to post-process photos in various businesses have gained more prominence around the U.S. For example, aside from photography studios businesses such as manufacturers, e-commerce, printing companies, media and advertizing agencies and wholesalers all make use of such services.
Getting rid of an image background has become a service that is often requested by clients to ensure best quality output. It is a demand that is equally growing. The extraction of blemishes, enhancing light intensity, and some other parts can be achieved with clipping path service. They're evenly applied for the benefits of photo retouching. 
Related Post: 5 Top Clipping Path Service Providers [Review and Comparison]
Cost for Clipping Path Service in USA 
Basic Clipping Paths (starts from $0.35)
A regular clipping path will be perfect for products such as framed art, smartphones, balls, simple canisters, and books. 
Simple Clipping Paths (cost about $0.50 – $2.00)
Simple clipping paths are a bit more advanced than basic clipping paths, so it's normally a little higher than basic clipping paths. Simple clipping paths are great for getting rid of background for products such as vehicles, simple jewelry, or standalone items. 
Medium (costs about $2.00 – $4.00)
Medium clipping paths is necessary to remove a complicated edged object from its background. Obviously, these clipping path types are more expensive than basic and simple clipping paths. The medium clipping path are great for altering the background of a group of items. 
Complex (costs about $4.00 – $6.00)
Complex clipping paths is suitable for objects with multiple holes, complicated edges, and multiple objects. Anything that has hair or fur would need complex clipping paths just like model images, product netting, and group of complex, multiple products.
Multiple Clipping Paths (cost between $6.00 and $8.00)
Multiple clipping paths are clipping paths that have extra paths that are skillfully crafted on the product. This saves you the hassle of reshooting when you alter your product color or have need to rectify shadows within a part of the picture. 
These paths are perfect if you're dealing with complicated kind of product or product grouping that require color correction or color changes in specific areas. 
Super Complex (costs $8.00 and higher)
There are times when a particular object may require more than one clipping path service. Furniture with several cut-outs, bicycles, complex jewelry, and grouping of objects or pet crates are all instances of images that could need a super complex clipping path. 
Related Post: Quality Clipping Path Service – Hand Drawn Path vs Automated Path
Why Stick with Ephotovn as Your Preferred Clipping Path Service? 
At Ephotovn, our highest priority is offering our clients the best of photo editing services. A couple of our key features are: 
Clipping Path Expert
Our team of dedicated individuals and professional photographers, illustrators, Photoshop experts, image editing experts, marketing experts, creative designers, as well as DTP experts. Each of these resources contribute their expertise and experience to deliver superb image editing services to our clients. 
Quick Delivery
Our workflow is composed of methods and processes that ensure best quality image editing within a short time of between 12 and 24 hours, thereby letting you arrive the market much quicker. 
Easy to Outsource
We've structured our processes in such a way that an individual can upload an image and receive the edited version as fast as possible. So if you want background removal, photo editing, photo clipping masks, and retouching of your photos it can be done as well.
Dedicated Managers
Regarding business that have huge image editing needs, we have committed relationship managers that can deliver the best business advantages of outsourcing image editing service to us. 
Bottom Line
Different from other clipping path services, we're not known for automating clipping paths. We are vastly experienced with how automated clipping path can quickly turn your image into a mess and ruin your brand. The consumers of today demand high quality, and that is what Ephotovn stands for. We like to boast of our final image quality, irrespective of the number of images you need for editing. 
Need Help With Photo Editing so You Could Focus on Advancing Your Photography Business?
We offer a 50% discount for every new client for their first buy and free trial for testing how good our image editing services is! Reach out to us now.
Receive Special Offers and Deals From Ephotovn
We hate spam. Only receive our Newsletter for the latest tips, deals, tutorials, resources and guides.
Related Post