8 Tips on How To Properly Photograph Footwear Products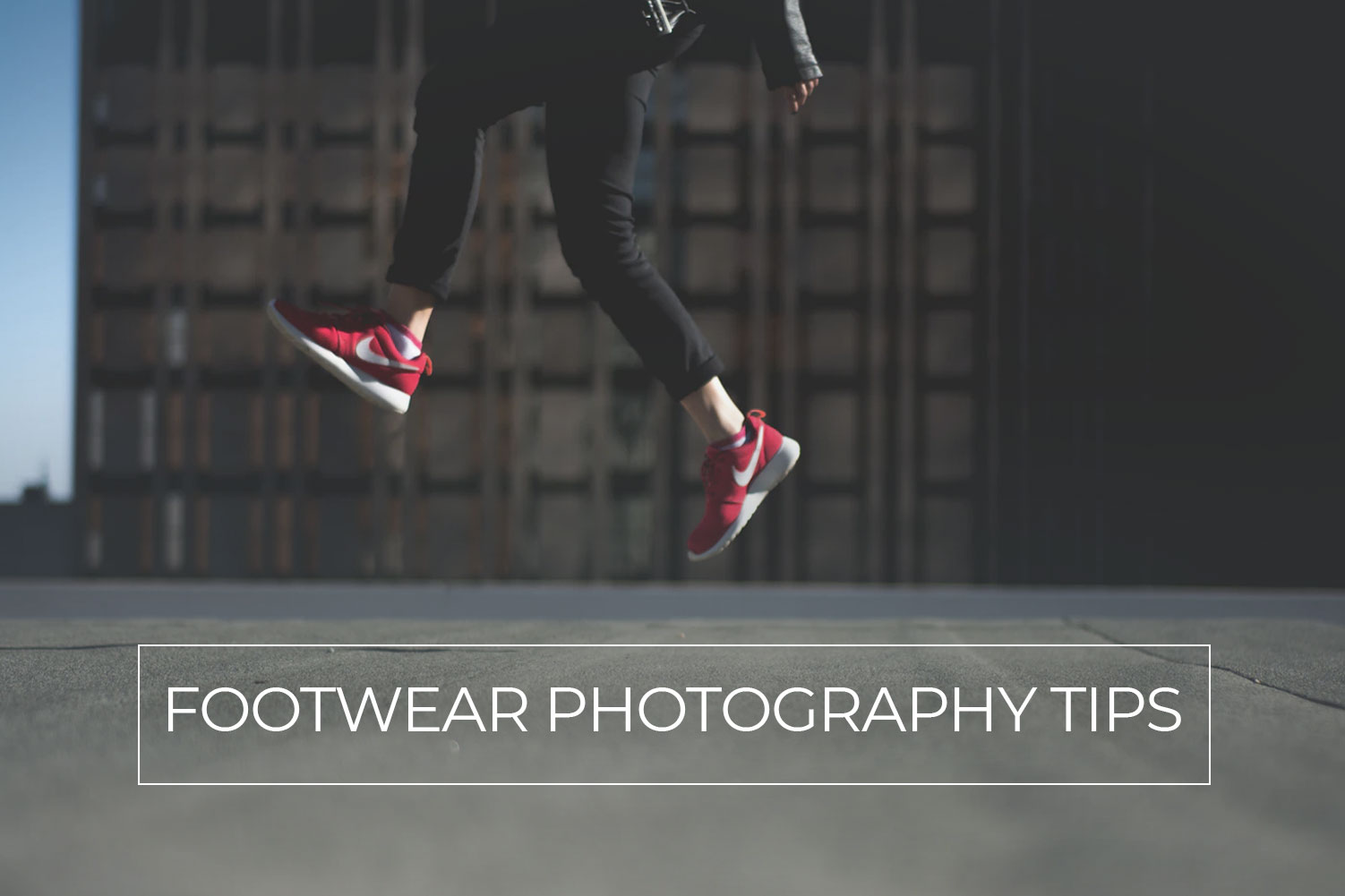 Footwear product photography comes with a certain set of rules to follow and avoid.
In selling footwear products online, entrepreneurs must be able to compensate their customers with good product photos since they cannot touch and look at them personally. Thus in e-commerce, everything must begin with a good supply of high-quality images.
With a good set of product photos, you give them an unforgettable shopping experience and let them enjoy the beauty of the products. This will give momentum to your e-commerce site and the traffic you gain will convert to sales in no time.
By also adding a few retouches to the photos, it will definitely enhance the images even more. Adding appropriate lighting, sharpness and applying techniques that will show the beauty of the product will also keep the customers satisfied.
So without further delay, here are the dos and don'ts in footwear product photography:
TIP #1: Avoid Laying the Footwear Flat
The easiest way you can spoil the photograph of a good pair of footwear and make them look unflattering is by laying them flat in turn making them look less elegant and lifeless. The image won't provide any detail to the clients who would want to purchase it, making the footwear look unappealing. The colour of the shoes may look lifeless and dull and though the shoe can be seen from a variety of angles, the customers wouldn't be tempted enough to buy the product as they would have no idea how the footwear would look when worn.
TIP #2: Make It Look Like it is Worn by Someone
To excel in product footwear photography the footwear must be displayed to look its best. This can be done by making the footwear look like it is worn by someone, you can create the illusion in the least. This illusion can be achieved by hiring editors specialising in footwear photo editing service. You can also achieve the illusion of the shoes being worn by using dental floss to hold it up or by using tissue paper to stuff the shoe. Stuffing shoes with small pieces of apparel can help the shoe stand tall and make it look firm.
When shoes are displayed on platforms in the upright position it attracts potential buyers that is why shoes are displayed like that in stores. For online shopping, your clients want to see the shoe from every angle and imagine them on their feet that is why you need to try your best to achieve these results.
TIP #3: Don't Make Your Background Look Stuffed
Keep the focus solely on the shoe for footwear product photography. If you have too many things displayed in the background or too much action taking place the shoe will lose the attention it deserves and potential buyers will get distracted by noticing other things. You need your clients to focus on only one thing and that's the footwear that's being promoted. It might be good to display props when you promote a brand as a whole but the best results are achieved when a single product is the centre of attraction.
TIP #4: Give it a Perfect Lighting
Perfect lighting is essential for achieving perfect results in footwear product photography. Though these results can also be achieved with the help of photo editing services it is still best to try and achieve the best shot with good lighting at all costs. Lighting can brighten up a product, bad lighting can also make a good product look dull and can bring out even the tiniest bit of imperfection, dark lighting must be avoided during product photography as the shadows in it can make products look unappealing. On the other hand, natural lighting is most recommended for footwear product photography.
A studio softbox can be rented to achieve the best results for natural lighting or you can even use soft lighting from an open window to achieve the results you are looking for. Avoid taking photos at noon and if you want to take the pictures out in the sun then find a shaded spot to take the pictures.
TIP #5: Don't Forget Even the Slightest Details
You may love soft focus as it brings out your creativity but when it comes to footwear product photography you may want to avoid it as buyers generally dislike pictures that look like imperfections of the product are being hidden. They can't exactly get to see the product that they want to purchase. To solve this issue you can use f/11 high aperture on your DSLR camera to focus along with a tripod stand that can keep your camera steady and achieve desired results on the footwear you are shooting.
TIP #6: Be Consistent

image source: skechers.com
Cropping can be a mistake at times when doing footwear product photography. Even though most customers may not be very knowledgable in the field of photography they may still notice when your footwear images are zoomed in at some angles and zoomed out at others, they can even notice when the distance of the product is higher in some and lower in others. The difference in focus, lighting etc. can be easily spotted by those who are not familiar with the photography field.
To take care of this you might want to keep your images consistent and along the same line from all angles. When you use a template you can get the photo shooting done quicker and also make the image, along with your portfolio website look extremely professional and consistent.
TIP #7: Display More Angles of the Product

image source: converse.com.vn
When customers trust an e-commerce site with only visuals, they also want to see the product they are investing on from different angles. Try to capture as many angles as possible from different views and recommend your clients to post all of them on their website if possible. Along with providing images from all angles make sure you make the footwear look attractive and flattering.
TIP #8: Use the Services of Image Editing Companies
When you are in a tight spot, have little time or want to achieve perfection it is best to use the services of image editors who expertise in the field. They can help you achieve professional results with help of techniques like footwear photo retouching, clipping path, background removal and footwear photo editing.
Why Use Ephotovn For Footwear Photo Editing Services?
Ephotovn can help you achieve perfection in your footwear product photography with their professional photo editors who do their best to give you the best results in all sorts of image editing services to make your photo shoot a success, you can rely on us to provide you high-quality services and on-time delivery.
Call us with your queries or drop an email and we will get back to you to work on your next project.
Receive Special Offers and Deals From Ephotovn
We hate spam. Only receive our Newsletter for the latest tips, deals, tutorials, resources and guides.
Related Post